Clean Eating Autumn Harvest Turkey Chili
This post may contain affiliate links. Read my
Privacy Policy.
As an Amazon Associate I earn from qualifying purchases.
As many of you know, I'm currently in culinary school. And while the last day of my knife skills class is tomorrow, I would have to say that I've learned the most in this class so far simply because it's been so hands-on. I got lots of practice time in this class and I was able to bring that knowledge home and put it to good use.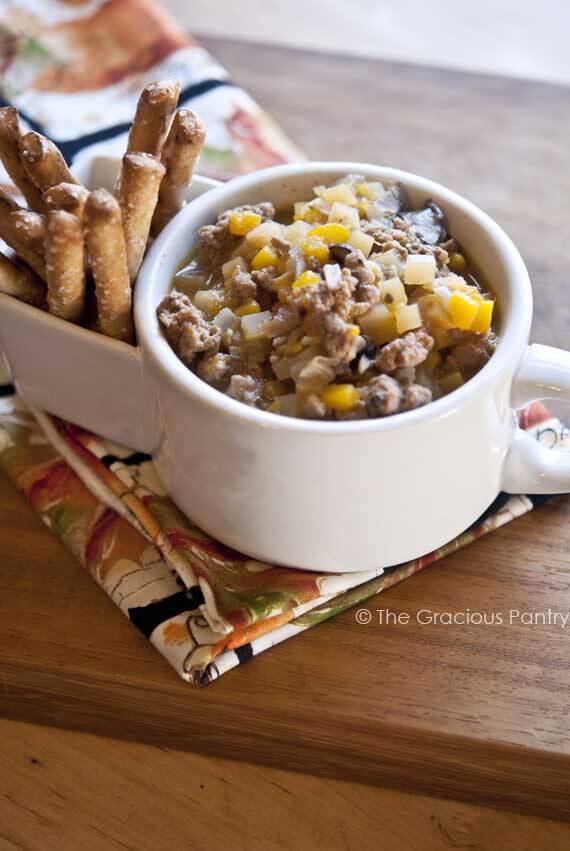 One of the things I practiced a lot was a Batonette (bat-ton-nay) cut and a 1/4 inch dice. A Batonette cut is a cut that is 1/4 x 1/4 x 2″, and a 1/4 inch dice is a dice cut that is 1/4 x 1/4 x 1/4 inch. Ya, we're talking tiny. But I had to perfect it and the only way to really get it down was to practice at home. So this chili was the recipe I practiced with. I cut the butternut and the rutabaga into a 1/4 inch dice. It was a lot of work and took a lot of time. But the result was worth it and hey…. I'm now really good at a 1/4 inch dice!
And the veggies are truly autumn veggies which always makes me happy in the kitchen AND at the table!
This would be excellent served with a side of whole grain garlic bread and a salad.
YOU MIGHT ALSO ENJOY:

Clean Eating Autumn Harvest Turkey Chili
Author:
Serves:
Approximately 10 cups
Ingredients
3 cups (390g) diced rutabaga
3 cups (425g) diced butternut squash
6 oz. (170g) package cremini mushrooms, cleaned and thinly sliced
1 medium (200g) red onion
3 cloves garlic, minced
2 tbsp. olive oil
1 lb. ground turkey
2 tsp. sucanat (optional)
2 tsp. ground cumin
1/4 tsp. chili powder
1/4 tsp. ground cinnamon
4 cups (946 ml) chicken broth
Salt and pepper to taste after cooking
Instructions
Saute the onion and garlic in the olive oil. You want to shoot for caramelizing the onions.
When the onions become translucent, add the sucanat (optional) to help caramelize the onions further.
Add the turkey to the pan and cook just long enough to brown the meat.
In a separate, medium pot, combine the chicken broth, rutabaga and butternut, and bring them to a boil.
Stir in the meat mixture and all the spices.
Cook until the vegetables are soft. About 20-30 minutes.
Allow to cool a bit and serve.
SaveSave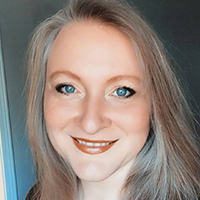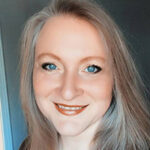 I'm Tiffany, a writer for MSN and the AP Newswire, a cookbook author, digital publisher, food lover, and mom. I create healthy, clean eating recipes for everyday living.