Spooktacular Clean Eating Halloween Treats
This post may contain affiliate links. Read my
Privacy Policy.
As an Amazon Associate I earn from qualifying purchases.
These spooktacular clean eating Halloween treats are a great way to celebrate Halloween without all that junk!
I know, I know. The bowls of candy are everywhere you go. It's impossible not to grab a piece at every stop as you work your way through your list of errands. But I'm here to tell you, it doesn't have to be that way! Yes, it's free candy, and no, a small amount isn't going to end you. But when we indulge over and over again, those single pieces here and there can really add up!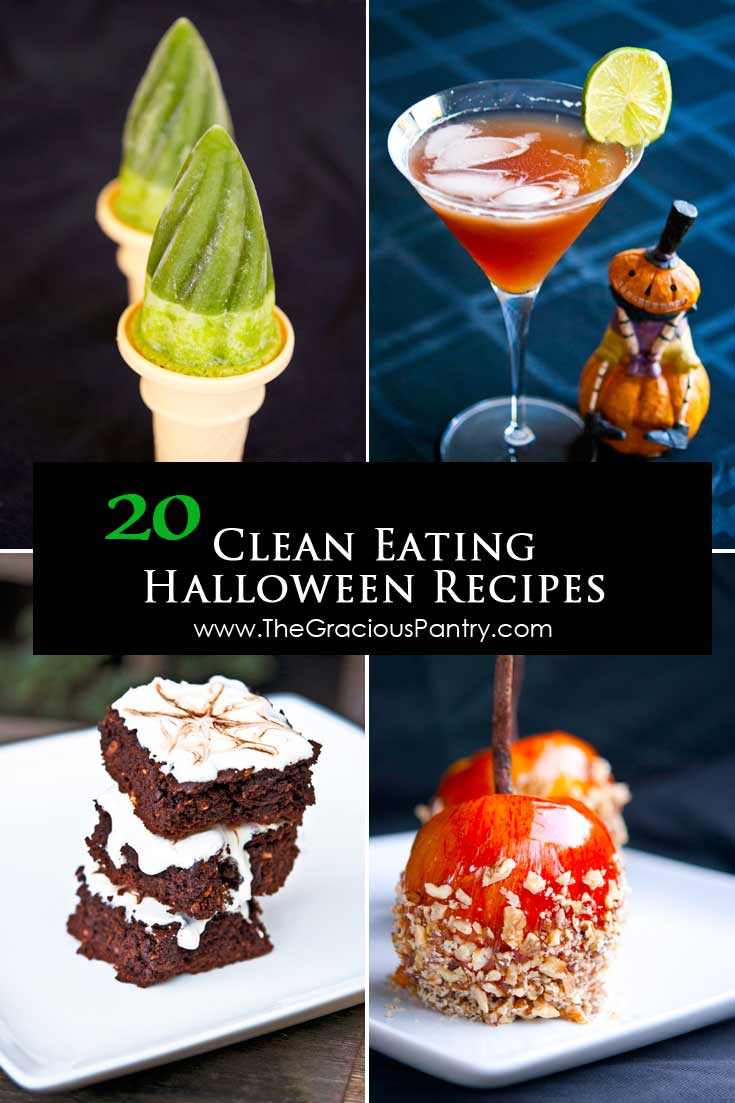 So if you are looking to enjoy festive food this Halloween, give these healthier options a try! Some of them are great for taking into the office and I'm sure many of your office co-workers will be grateful for the break from the candy. After all, if you eat enough of it, you really start to feel yucky. It's great to have healthier alternatives!
So go ahead and celebrate this year! Be festive and enjoy the holiday! I promise, you'll feel better when it's over if you stick with real food.
CLEAN EATING HALLOWEEN TREATS:
Halloween Guacamole – The Gracious Pantry
Apple Mummies – Two Healthy Kitchens
Halloween Brownies – The Gracious Pantry
Orange Jack-O-Lantern Cups – Frugal Coupon Living
Candied Apples – The Gracious Pantry
Cheese Monsters – Danya Banya
Monster Mash Popsicles – The Gracious Pantry
Frankenstein Veggie Platter – Blue Skies Ahead
Pumpkin Spice Ghosts – The Gracious Pantry
Halloween Deviled Eggs (using this mayonnaise recipe) – A Side of Sweet
Pomegranate Punch – The Gracious Pantry
Halloween Pasta Salad – Smile Sandwich
Graveyard Dirt Cupcakes – The Gracious Pantry
Halloween Sweet Potato Fries (Use Sucanat, coconut sugar or other unprocessed sugar)- Tablespoon
Chocolate Coffin Bread – The Gracious Pantry
Tangerine Pumpkins and Banana Ghosts – Flo & Grace
Pumpkin Cupcakes – The Gracious Pantry
Halloween Stuffed Peppers – Super Sister Fitness
Vampire Apples – The Decorated Cookie
Halloween Veggie Tray -The Produce Moms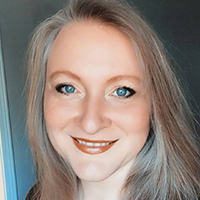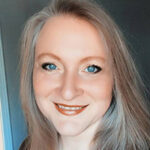 I'm Tiffany, a writer for MSN and the AP Newswire, a cookbook author, digital publisher, food lover, and mom. I create healthy, clean eating recipes for everyday living.