What would a Halloween party be without guacamole?? Not much of a party… that's what.
If you think about it, guacamole goes perfect with Halloween based on it's color alone! And who doesn't love a good guac?
This post created and shared in collaboration with eBay.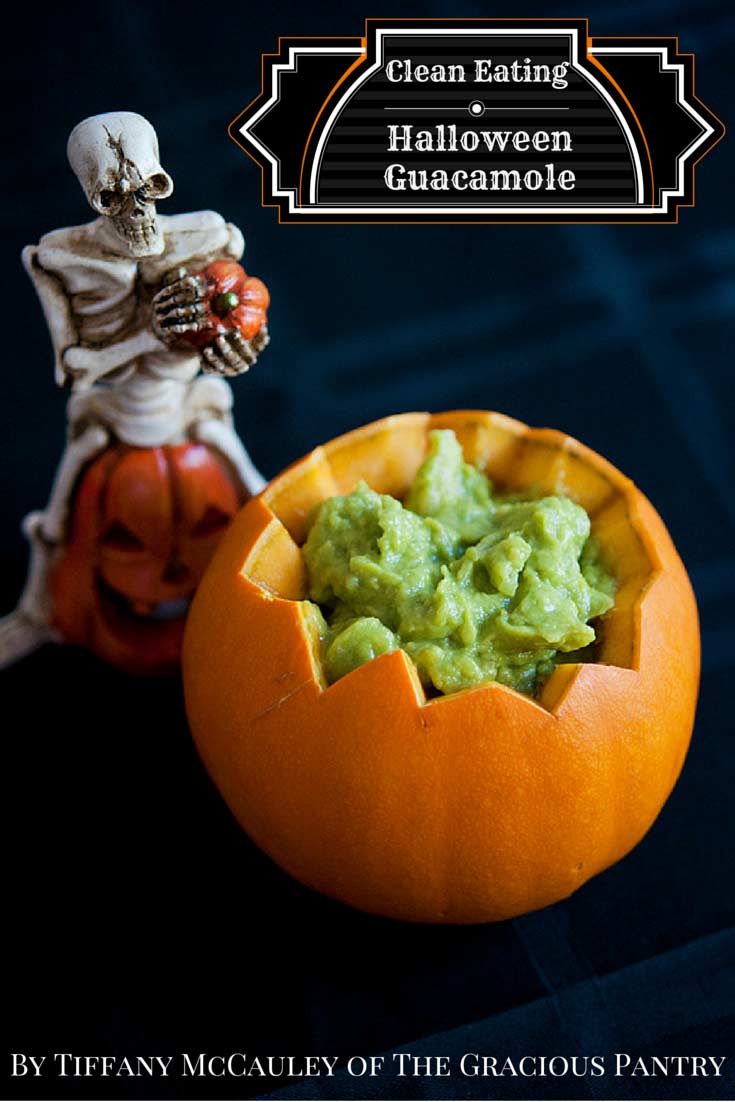 This is one of 15 holiday recipes I'm doing for eBay, and it turned out absolutely delicious! The recipe lives on the eBay site, but I just had to share it here too because…. well…. it's delicious! (And perfect for Halloween!)
Once you click the link, you will also get instructions for carving this simple yet elegant pumpkin as well. About the only thing I can't help you with is the skeleton in the photo. I got that at a party store. But any Halloween decor will work!
So head on over and check out the recipe on eBay. It's a fun way to serve guacamole at any Halloween gathering!
This recipe originally created in collaboration with eBay. You can see the original recipe here.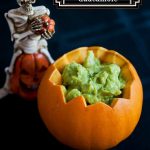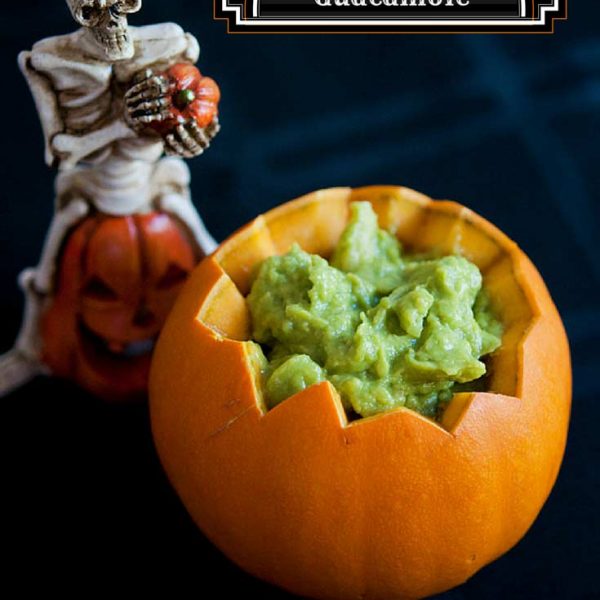 Clean Eating Halloween Guacamole Recipe
Ingredients
4

medium

avocados, peeled, de-seeded and mashed

3

medium

cloves garlic, peeled and mashed

1/2

small

red onion, peeled and chopped very fine or mashed

1/4-1/2

medium

jalapeño pepper, or to taste

1

small

tomato, chopped fine

1

medium

lime, juiced

salt and black pepper to taste
Instructions
Mix everything up together in a bowl.

Transfer to pumpkin bowl (see directions below)

How To Carve The Pumpkin – Step 1
Choose a small bowl or jar that will fit inside your pumpkin. When choosing your pumpkin, make sure it's about 1/2 an inch taller than your jar.
Using a pairing knife, cut a zig-zag circle all the way around to create the lid.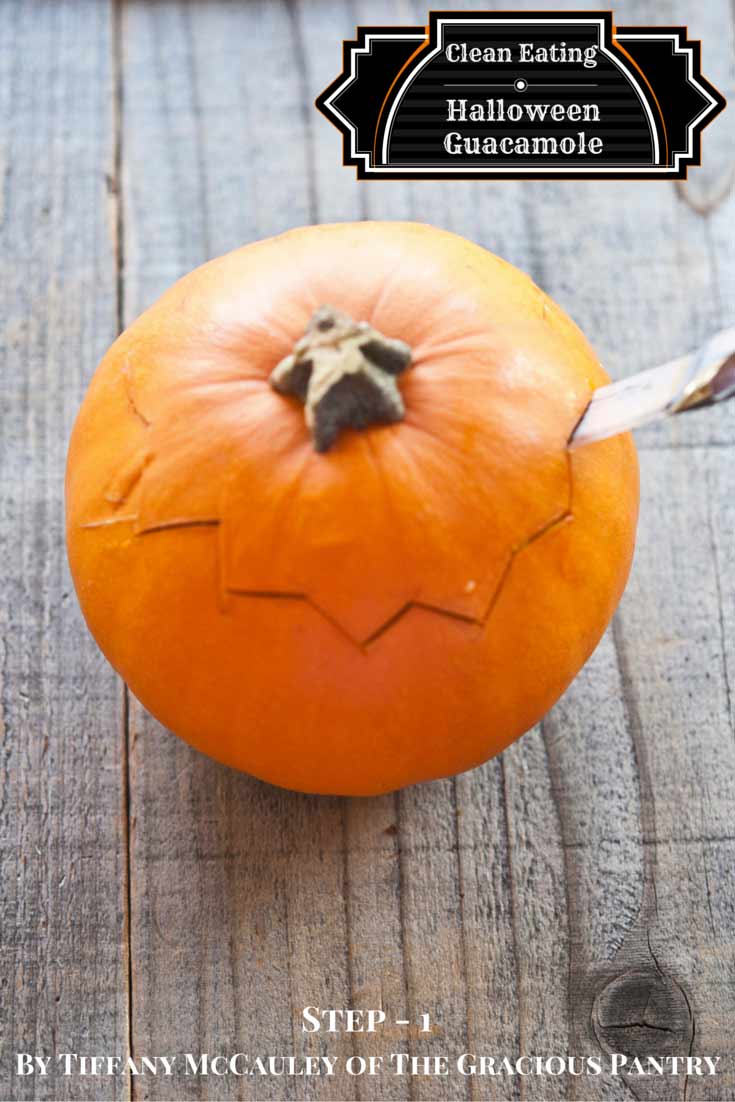 Step 2
Reinsert the knife into one of your previous cuts and lift up to remove the lid.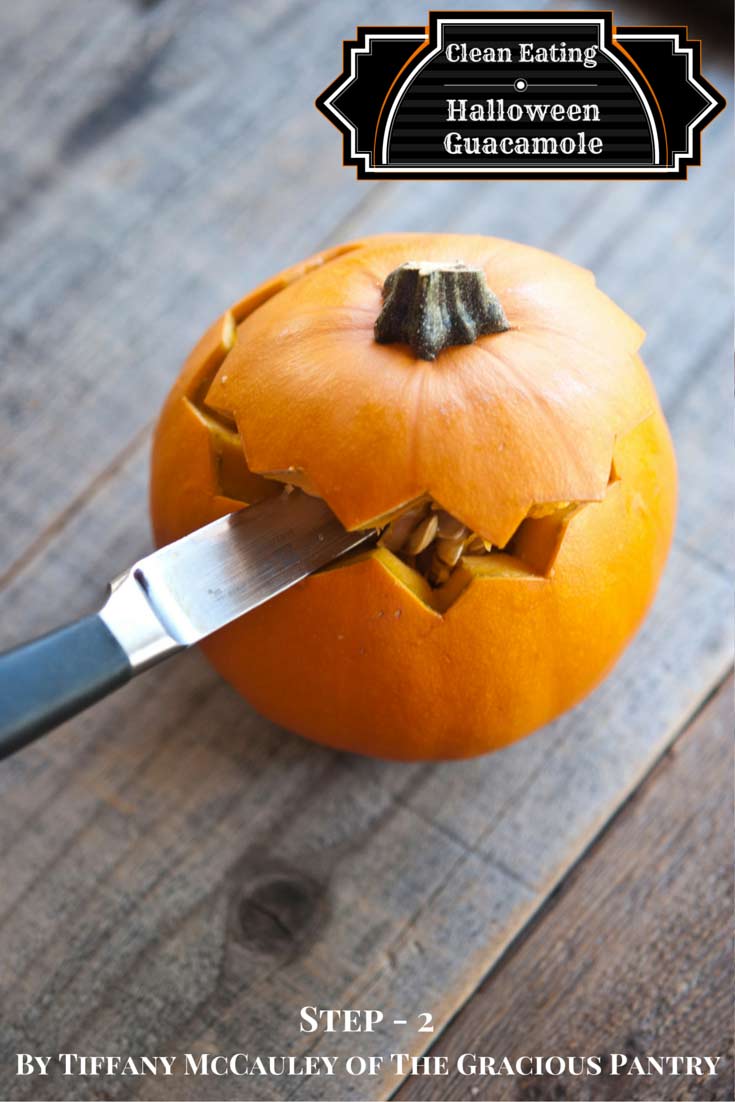 Step 3
Use a large spoon to scrape the insides out (and keep the seeds for roasting!!)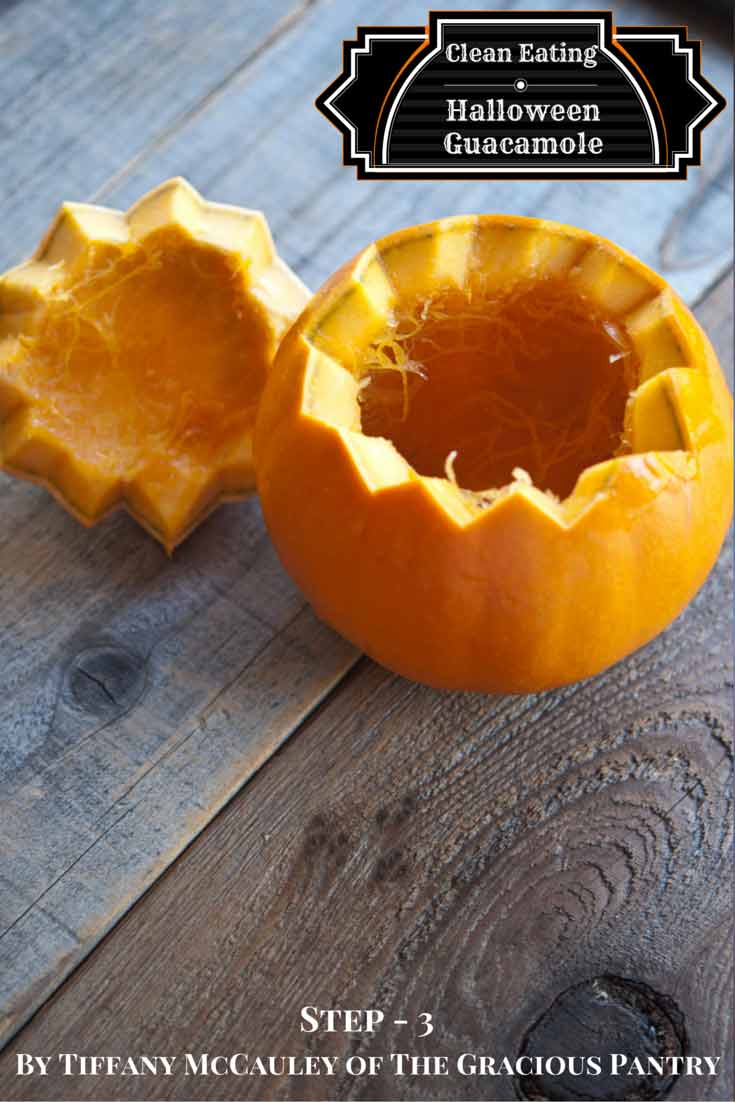 Step 4
Place the jar inside the pumpkin and fill with guacamole.
Serve.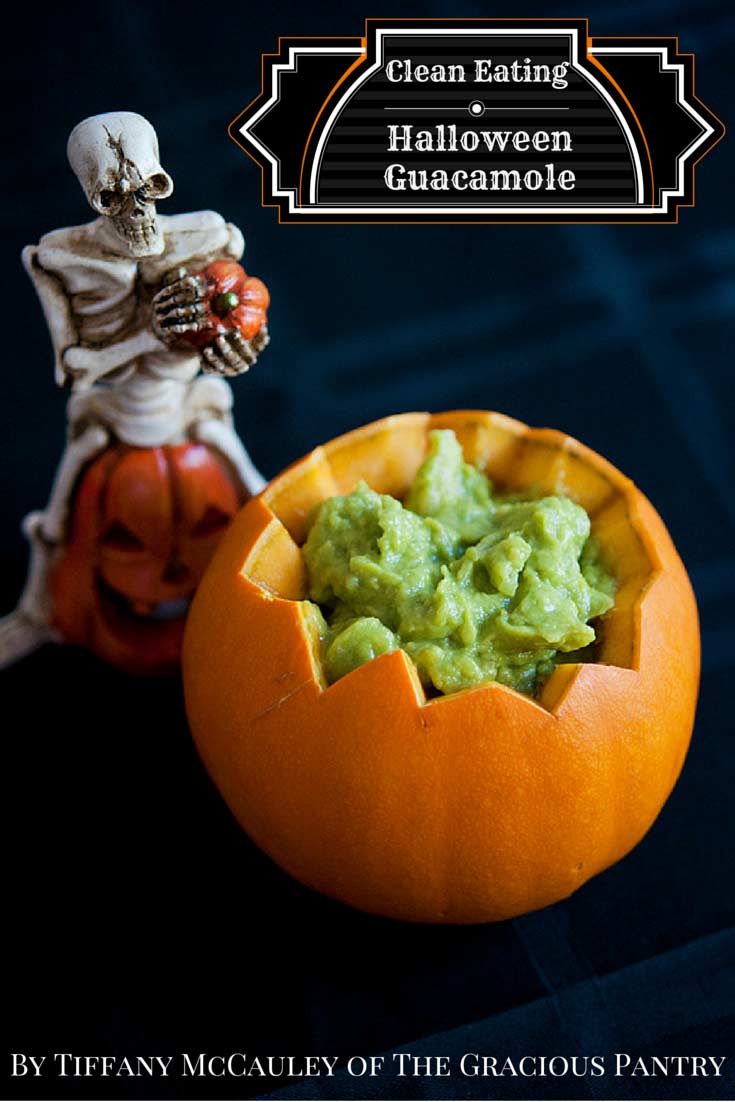 SaveSave