29 Summer Salads You Don't Want To Miss
This post may contain affiliate links. Read my
Privacy Policy.
As an Amazon Associate I earn from qualifying purchases.
Summer salads are always a welcome site when the weather gets warm. They are easy to make, filling, and full of wonderful summer produce.
I don't know about you, but after my first Maine winter, I'm ready for some warmer weather and some fresh summer produce. Nothing beats a good summer salad on a hot day! These summer salad recipes are perfect as a side dish, a main meal for dinner, a picnic, a potluck, or a bbq. And remember, the best summer salad recipes are the ones you get creative with!
What Is A Summer Salad?
Summer salads are those salads that are typically eaten cold. Some require no cooking at all. Others need certain components of the salad cooked before assembly (such as pasta). But almost all will contain some form of summer produce.
Summer Salad
From potato salad to pasta salad, from cucumber salad to corn salad or chicken salad, a good salad recipe is always a necessity. Whether you are looking for the perfect side dishes or a main meal, the salads below are packed with flavor and good nutrition. They make a quick summer meal that is both filling and nutritious, and a lot of the time, you never even have to turn on the stove.
The Meal Planner
Many of you know that I recently made my meal planner app free for everyone to use here. The below menu of salads is a menu created with that meal planner. Feel free to add any of these to your meal plans!
Do You Need To Register?
If you haven't registered, you don't have to. You can create a meal plan without it. However, if you want to save that meal plan so you have it for later, then you will need to register. Having an account to save it to is the only way it can be saved. But as I mentioned, it's free to register. Just click the link at the very top right of this page.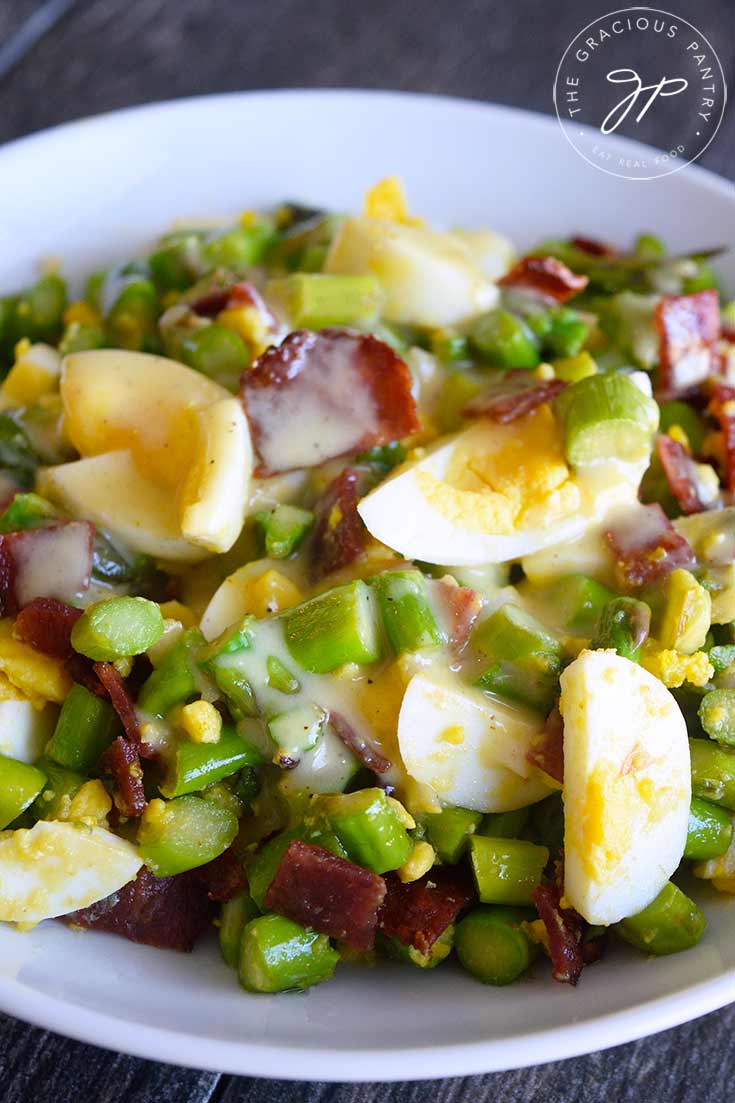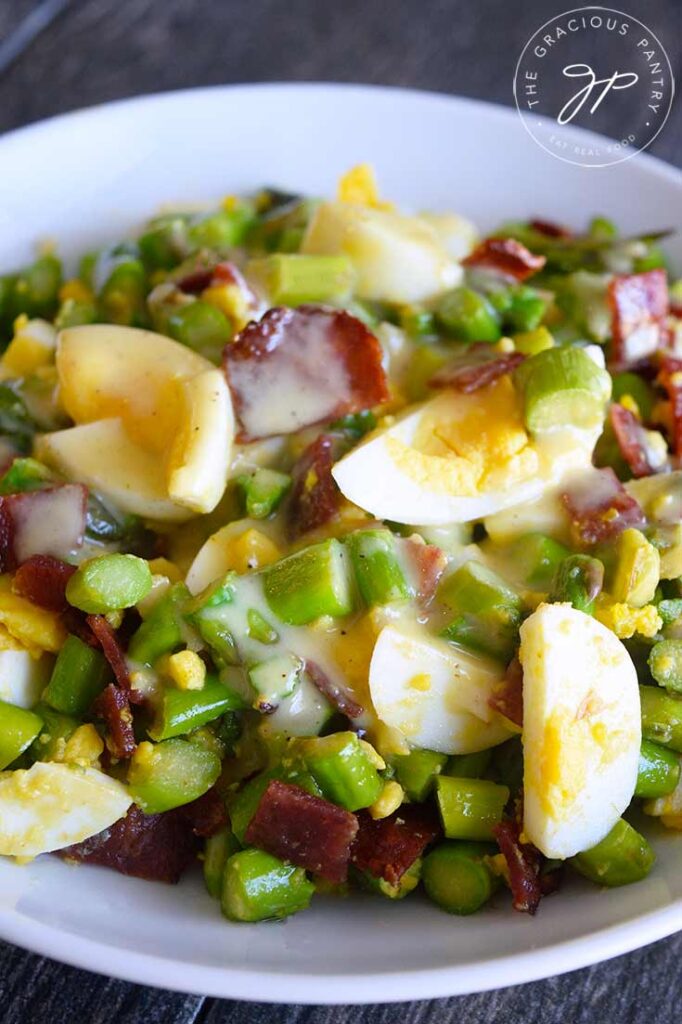 What To Buy To Make Good Salads
Keeping ingredients on hand for a quick salad is a must in summer. There are several building blocks that you need to make, not just a salad, but a good salad. Essential components of a summer salad are:
Leafy greens – Such as lettuce, spinach, or arugula.
Seasonal fruits – Especially apples and berries, which are powerhouses of nutrition.
Seasonal vegetables – Consider vegetables you can slice, dice, or grate ahead of time for easy salad assembly. You can even purchase them grate at the store.
Protein sources – Meat, hard-boiled eggs, or even tofu are great additions. Things like grilled chicken or shrimp make great additions to summer salads.
Beans – Boost your fiber intake by adding beans to every salad!
Healthy fats – Think avocados, nuts, seeds, or extra virgin olive oil are great to add in small amounts.
Salad dressing – Make your own at home in minutes with one of these salad dressing recipes.
More Ideas for Summer Salads To Get Creative With
Here are some even more suggestions for easy salad recipes that aren't even on the list below. Use the linked recipes, or imagine your own!
Classic caprese salad
Watermelon salad
Arugula salad


Ingredients For Summer Salads
Here are two charts that will give you some ideas to mix and match as you like.
| | | | |
| --- | --- | --- | --- |
| Greens | Fruits | Veggies | Protein |
| romaine lettuce | peach | green beans | tuna |
| fresh basil | watermelon | carrots | chicken |
| fresh dill | nectarines | celery | pork |
| fresh cilantro | cherries | peppers | steak |
| arugula | oranges | tomatoes | salmon |
| butter lettuce | mandarins | broccoli | tofu |
| spring mix | dried cranberries | cauliflower | turkey |
| endive | apples | red onion | vegan meat |
| red leaf lettuce | dates | green onions | |
| green leaf lettuce | grapes | zucchini | |
| mesclun | dragon fruit | yellow squash | |
| | | |
| --- | --- | --- |
| Beans | Healthy Fats | Dressing |
| black beans | goat cheese | lemon juice |
| pinto beans | fresh mozzarella | lime juice |
| chickpeas | feta | vinaigrette |
| cannellini beans | pine nuts | creamy dressing |
| kidney beans | olives | |
| navy beans | olive oil | |
| edamame beans | creamy avocado | |
Supplies For Summer Salads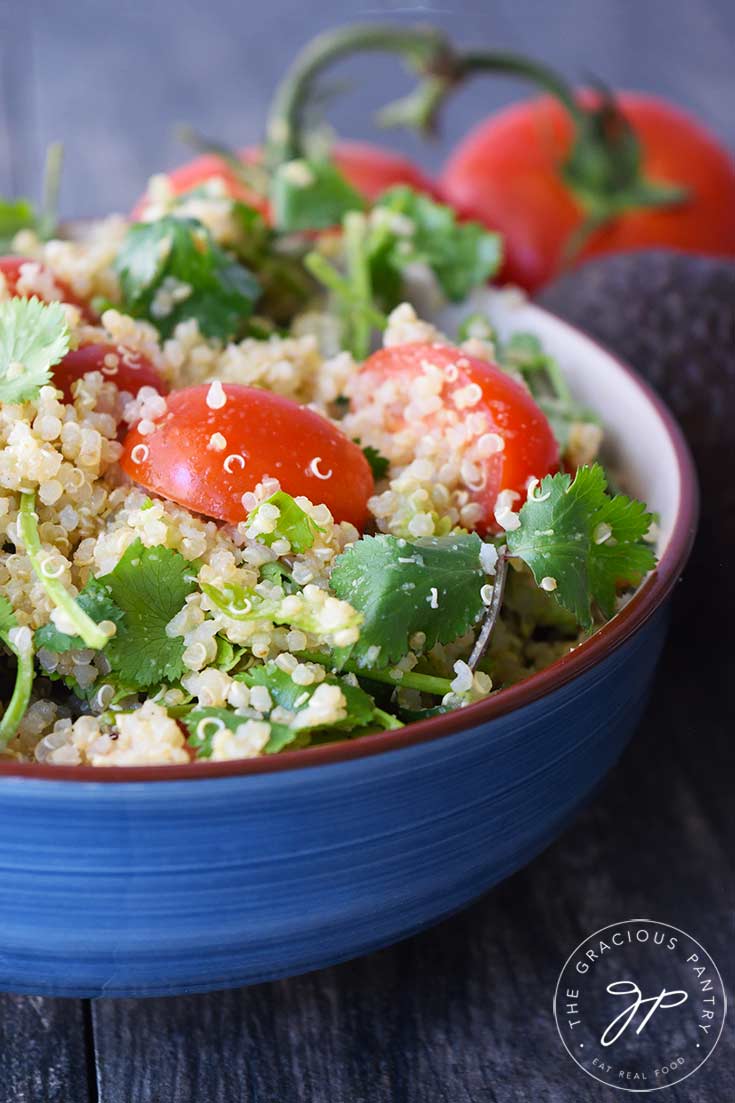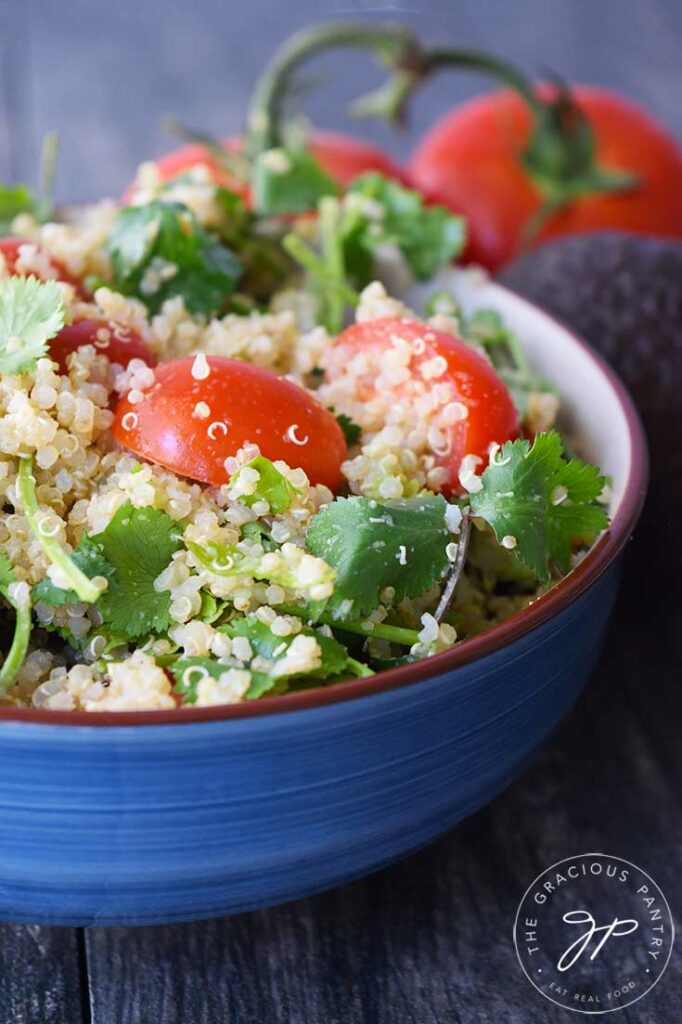 Summer Salad Recipes Collection
Ready for the full collection? Below you will find 29 summer salad recipes. You can click the image to see the full recipe and add it to your own recipe collection. Click the plus or minus to adjust servings (applies to your shopping list), and if you click to see the full recipe, you can click the black, underlined title, "Summer Salad Recipes," to get back to the full display of recipes. Enjoy!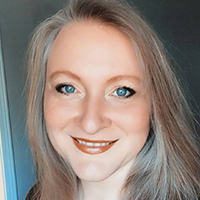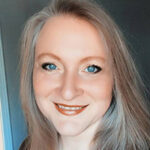 I'm Tiffany, a writer for MSN and the AP Newswire, a cookbook author, digital publisher, food lover, and mom. I create healthy, clean eating recipes for everyday living.