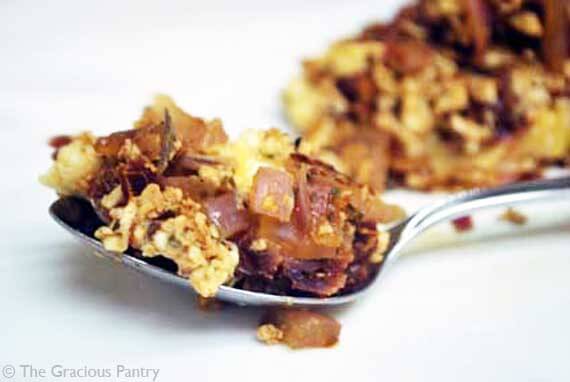 I have a love affair with sun-dried tomatoes. There's just something about them that makes me feel like I'm spending the summer in Italy. Nice way to spend your breakfast, eh? Day dreaming about being in Italy? I'm huge on day dreaming. I love to day dream.
Anyhoo, I think I'll start putting together a collection of egg and omelet recipes much the same as I did with the oatmeal recipes. That way it will be a nice little collection for you. How would that be? So here's the first recipe in my upcoming Egg and Omelet collection…
YOU MIGHT ALSO ENJOY:
Clean Eating Sun Dried Tomato Omelet
(Makes 1 omelet)
Ingredients:
4 egg whites
1/4 cup sun-dried tomatoes – chopped fine
1/2 red onion – chopped fine
1 teaspoon dried basil
1/4 cup low-fat or non fat shredded cheese.
Chicken broth – low sodium is best if you can find it without added sugar
Directions:
Sauté your onions, tomatoes and basil in a non-stick pan, using chicken broth in place of oil. Add broth as needed until your mixture is well sautéed.
Mix in your egg whites and scramble well until cooked. Add chicken broth as needed.
Using your spatula, press the eggs together to form your omelet, sprinkle on the cheese and flip eggs over (in half) so that it encases the cheese.
Transfer your omelet to a plate and serve.
Note: Nutrition Information not specified due to unmeasured ingredient amounts.