Healthy School Lunches The Easy Way
This post may contain affiliate links. Read my
Privacy Policy.
As an Amazon Associate I earn from qualifying purchases.
Many of you tell me time and time again how difficult it can be to prep food ahead of time. But when it comes to packing healthy school lunches, it really does get pretty simple and basic.
The thing is, you aren't really dealing with complicated recipes, just single ingredients that can be pre-cut/cooked and stored in small baggies or containers that are easy to grab from the fridge on a moments notice.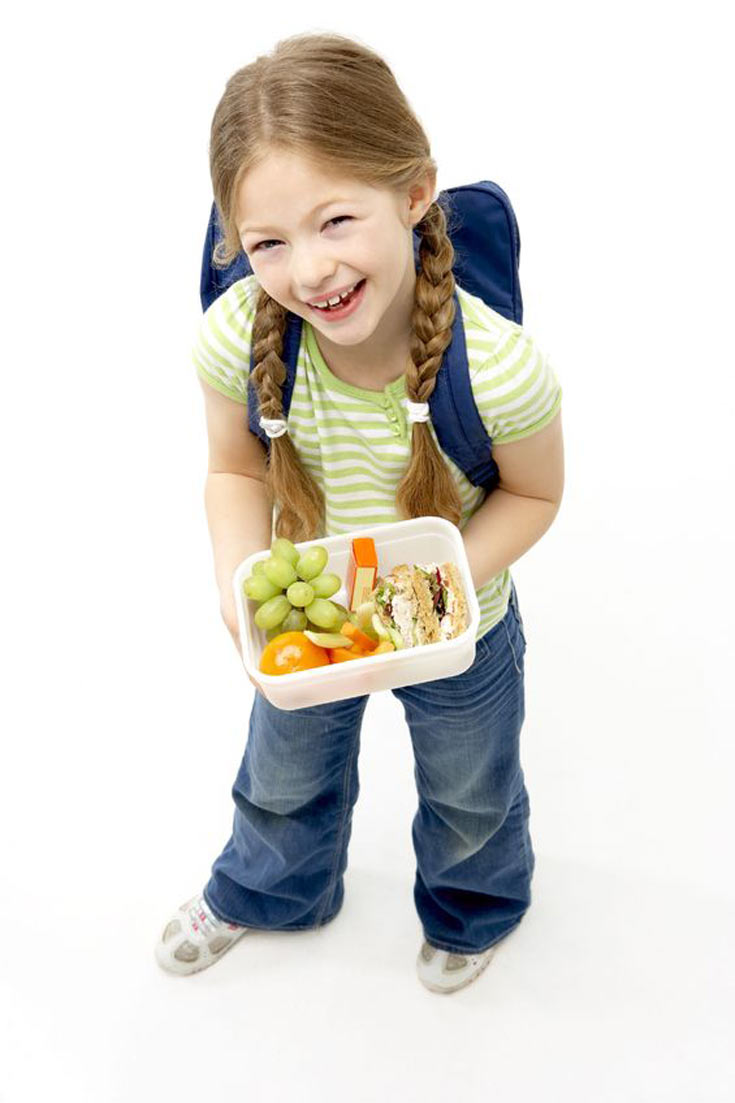 In my experience, many kids would rather have a collections of "snack" foods than a "main meal" at lunch time. It makes it easier for them to grab something small during breaks if they need it, and collectively fills them up at lunch time.
During the summer, I usually use these individual items on our daily snack tray. A tray that I fill with a certain amount of snacks each day so Mini Chef and I can munch between meals if we get hungry. Putting them on a tray gives us a finite amount so we aren't overeating. We both know that when that tray is empty, that's it for our daily snacks. It works pretty well and we snack on healthy foods all day!
So when school rolls around, I usually just transfer my snack tray foods into portion-sized containers or baggies so that Mini Chef can easily grab a few things and toss them in his lunch box. I even have a few water bottles so we aren't having to worry about filling up the same bottle constantly and I can keep the water cold in the fridge.
In this way, Mini Chef always gets what he wants for lunch, and I feel pretty good knowing he's getting a healthy and balanced lunch.
If you are new to this concept, I recommend downloading my free Macro-Nutrient Lunch Planner so you can sit down with your kids (or yourself!) and make a list of their/your favorites. It really cuts down on wasted food if everyone agrees on specific foods ahead of time.
That being said, your list will change a lot with the seasons. When school starts here in Northern California, we still have a cornucopia of fresh summer produce. It makes it easy to pack lunches! But once the produce slows down for the winter,the list changes to suit the season. So be flexible and revisit the "favorites list" (from the planner previously mentioned) every season.
But to get you started, here is what I prep and pack into the fridge so that lunch packing becomes much easier for both of us.
Apples & Peanut Butter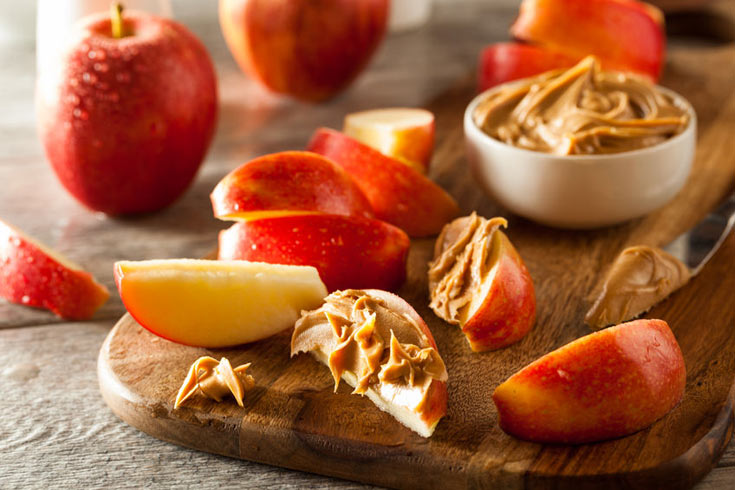 This is an easy one! Get those little plastic, single serving containers for the peanut butter and cup up your apples ahead of time, placing them in a zipper-top baggie or reusable container. The kids can grab one of each any time, including when they need to help pack their own lunches.
Mandarin Wedges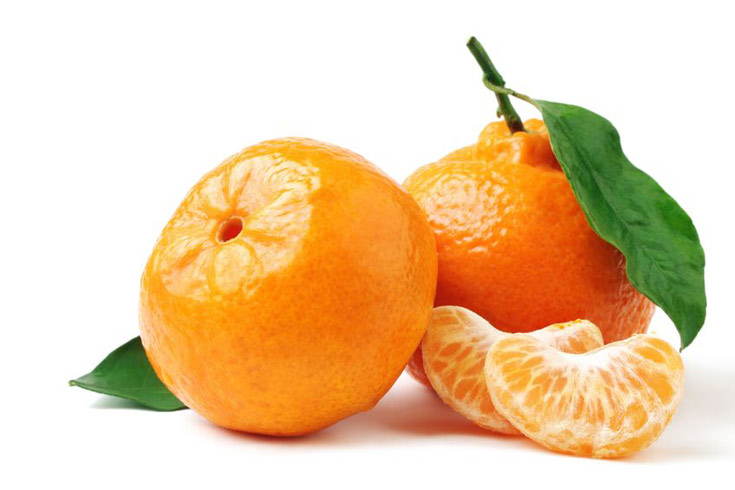 The truth is, you don't even have to peel these for your kids. They can do it themselves at lunch. Most kids I know love these little goodies and they are one of the healthiest snacks you could pack in a lunch box. So buy a bag and make like a little easier in the lunch packing department!
Berries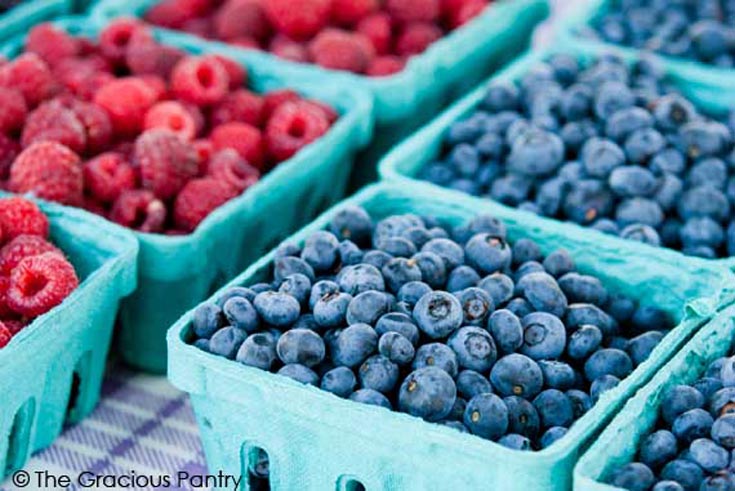 Berries are perhaps the easiest, most portable fruit around. A quick rinse-off after bringing them home and a simple measuring cup will quickly measure out portioned sizes into zipper-top plastic snack bags or reusable containers.
Hard Boiled Eggs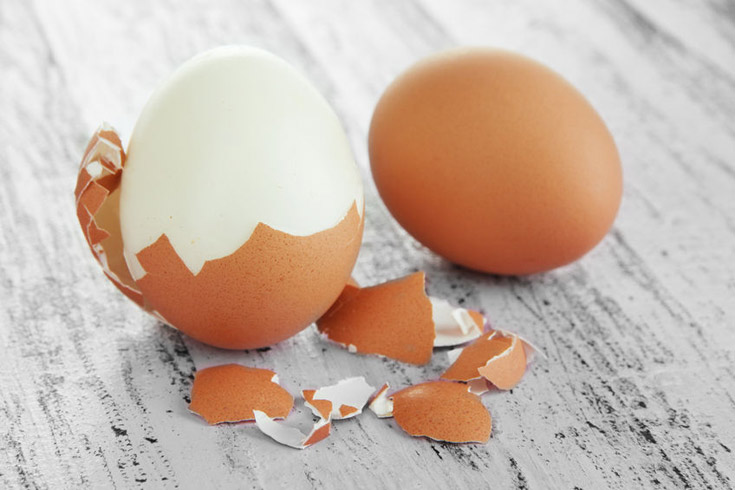 Hard-boiled eggs are a travel-easy snack. They are easy for the kids to peel at school and an easy way to know they are getting much-needed protein to get through their day.
Make-Ahead Soups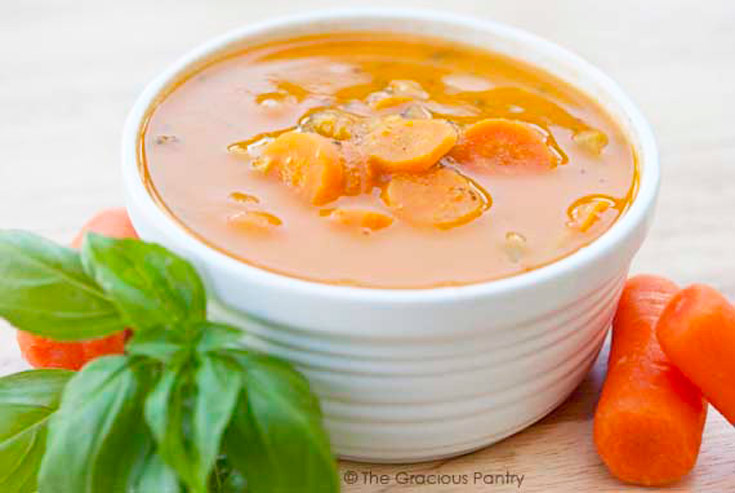 Soups are great because it's easy to make a big pot, divide into portioned containers and freeze for easy grabbing. Simply thaw the day before and you'll have delicious soup ready for lunch! The particular soup pictured above was the creation of my Mini Chef. You can find that recipe here.
Yogurt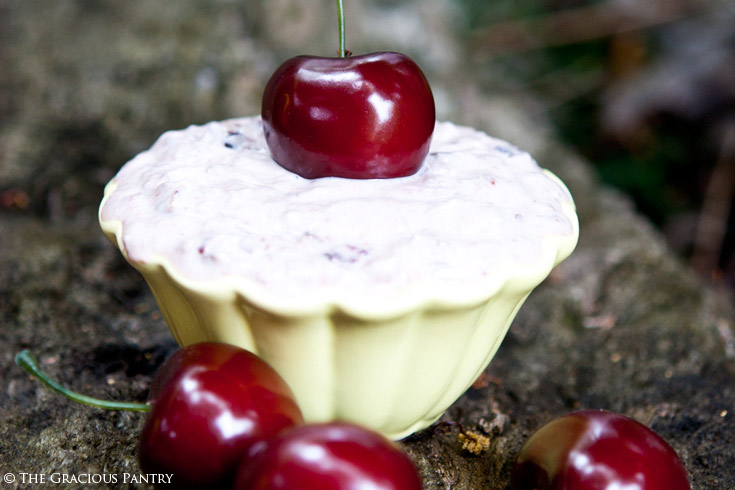 Most flavored yogurts you find in stores are filled with unwanted, added sugar. If the sugar only came from the added fruit, that would be one thing. But it's not. Manufacturers feel the need to add a lot of garbage that they expect us to feed our kids. Well, I say, no way! I can make my own! Simply buy a big tub of either plain yogurt or plain Greek yogurt and make a quick compote by boiling down your fruit of choice with some water and a little honey or maple syrup. You'll have fruit flavoring in about 20 minutes that you can mix into yogurt any time!
Crackers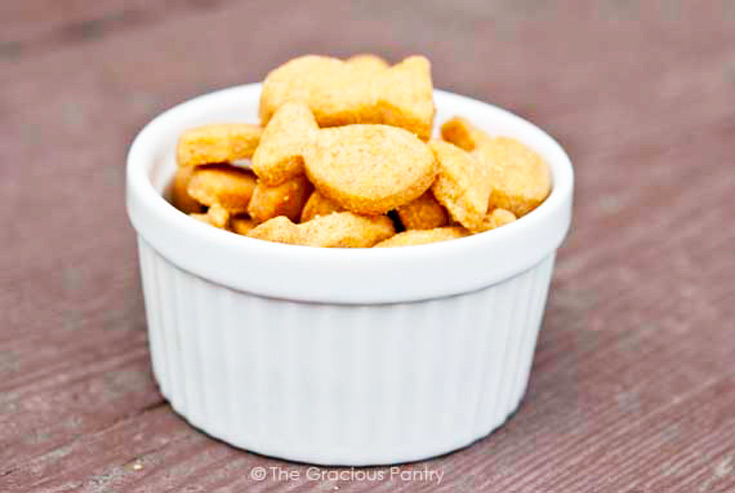 Every kid loves crackers and they are all the better when you make a big batch ahead of time. Best part? Kids love making their own crackers too! So you get some fun time with the kids in the kitchen and they get a snack you feel good about giving them! Want to try your hand at healthier goldfish crackers? Here's a recipe for them!
Unsweetened Apple Sauce Cups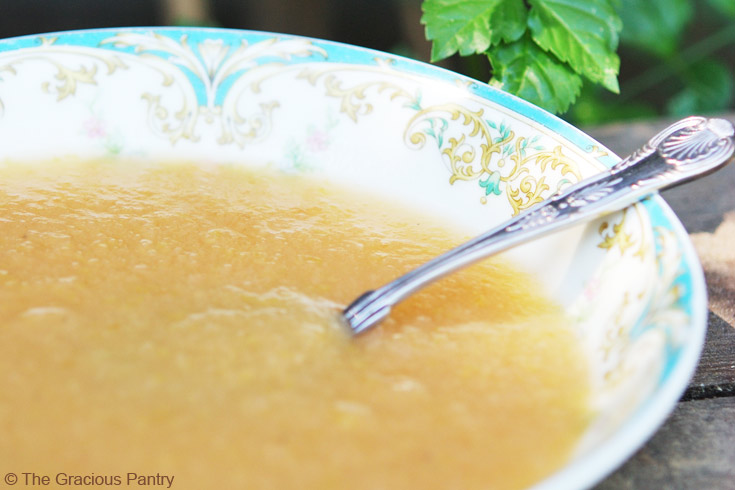 Make it or buy it, most kids will eat it. And now they have handy little portioned cups that are perfect for lunch boxes. But be careful with these because companies love to add tons of sugar to apple sauce. So choose carefully or make your own. Need a recipe? Check out this easy version I made each year with my Oma when I was little!
Granola Bars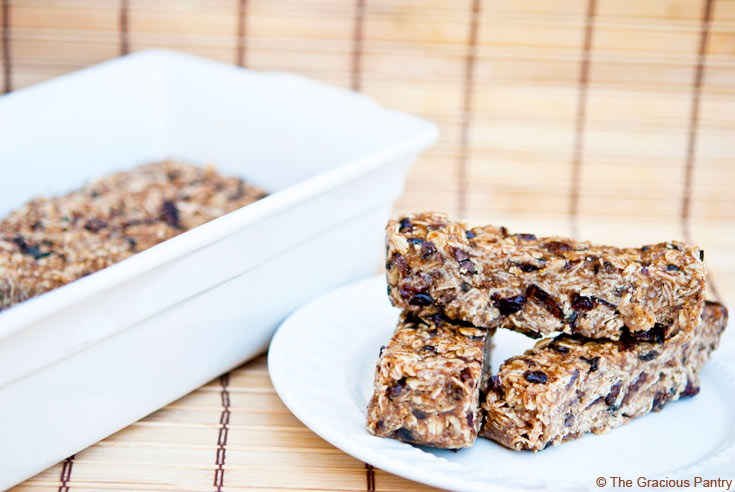 Granola bars are always a welcome sight when your kid opens their lunchbox. But the store-bought stuff is packed with bad-for-you sugars and high fructose corn syrups (now listed as other names to trick you). But making your own is easy! Especially when they are No-Bake Granola Bars like these!
Popcorn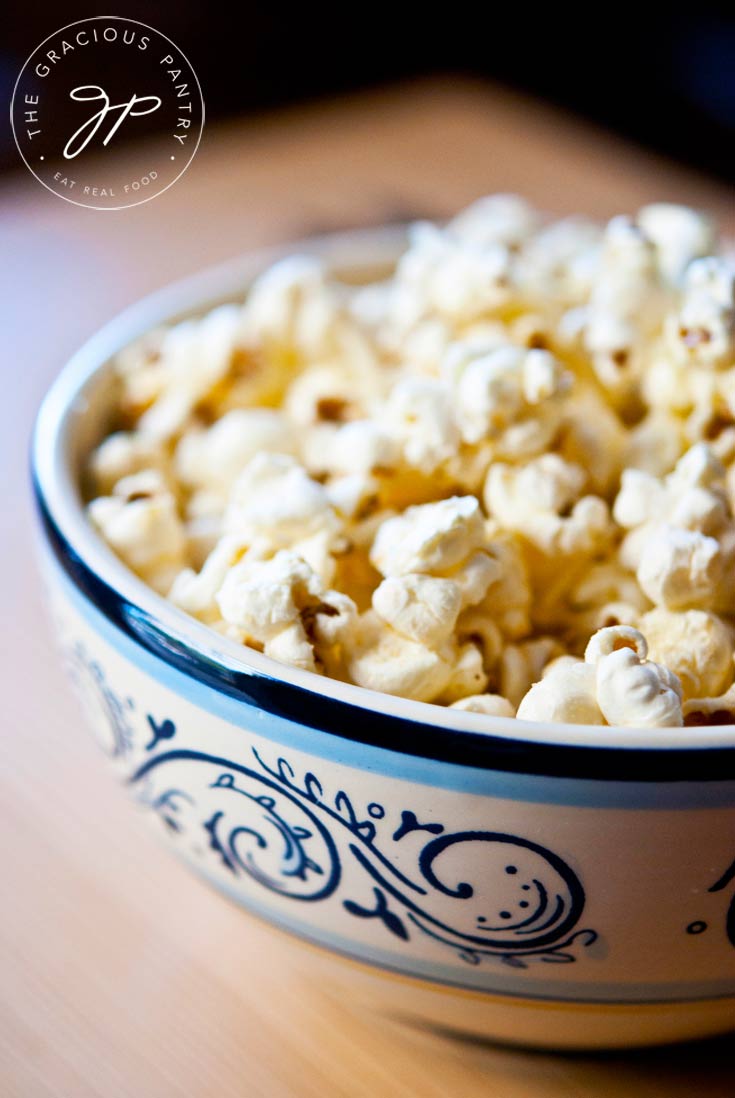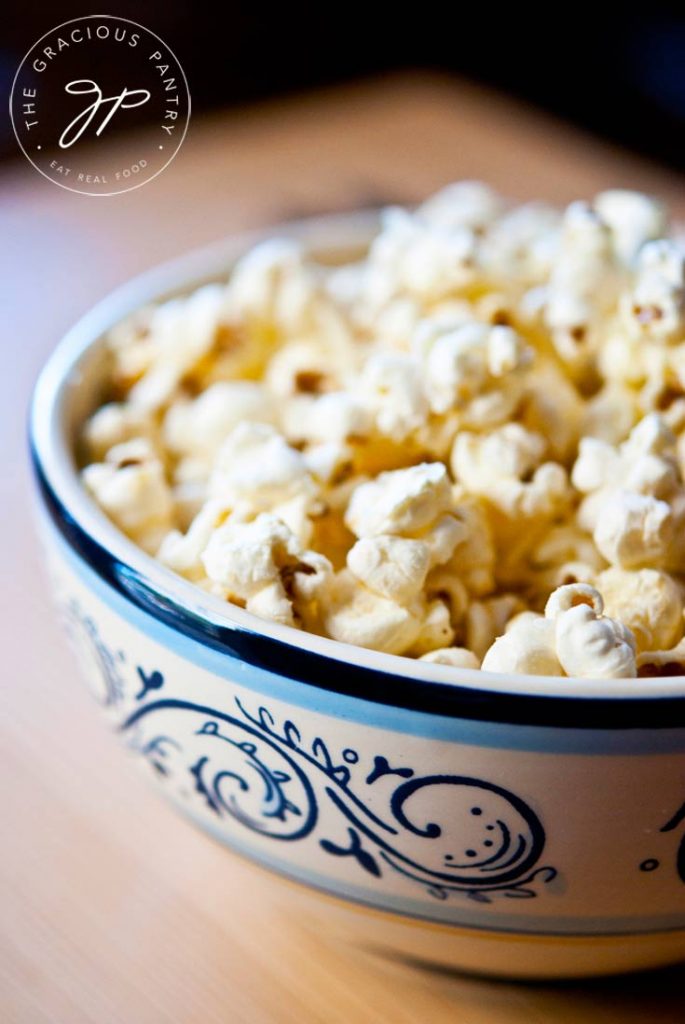 Popcorn is another kid's favorite. And the fun part is that there are so many ways to season it! So both you and your kids are less likely to get tired of it. Just mix up the flavors occasionally and everyone is happy! Plus, a bag of organic popcorn is a really cheap way to help fill up a lunch box. Need seasoning ideas? Check these out!
Mini Muffins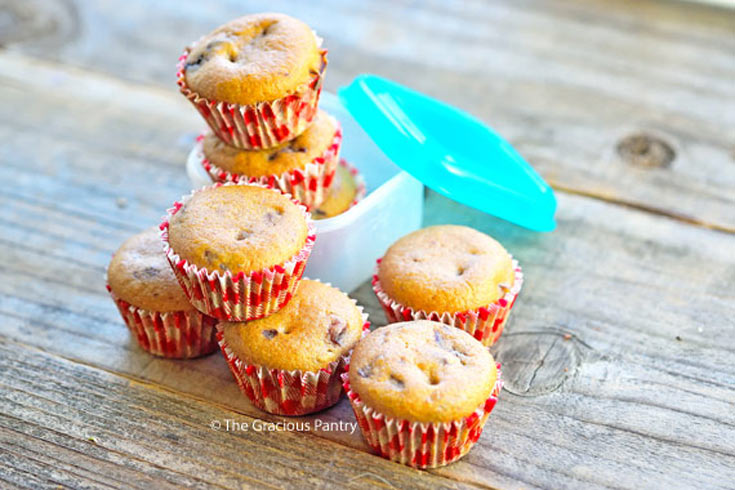 If you want to include a treat in your child's lunchbox, make sure it's a healthy treat that won't have them swinging from the chandeliers from a sugar high when they should be focusing on school work. Making a large batch of mini muffins at home goes pretty quickly, it's a fun project for the kids to help you with, and with some fun cupcake liners, they won't feel left out while their friends are eating chemical-filled Twinkies.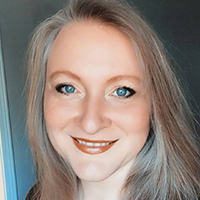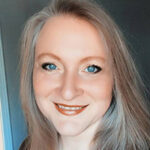 I'm Tiffany, a writer for MSN and the AP Newswire, a cookbook author, digital publisher, food lover, and mom. I create healthy, clean eating recipes for everyday living.