Clean Eating Apple & Smoked Gouda Lunchbox Kebobs Recipe
This post may contain affiliate links. Read my
Privacy Policy.
As an Amazon Associate I earn from qualifying purchases.
I don't know about you, but kids going back to school always fills me with "lunchbox dread". I really hate the tedium of having to figure out what to put in Mini Chef's lunchbox every day. It's not fun. I don't like it. Did I mention I hate packing lunches?
So I'm starting a little early with my lunch planning this year. I've decided to put together a collection of easy lunches I can throw together for Mini Chef. I'll put together a list and then tape them to the fridge for those mornings my coffee hasn't kicked in enough yet to figure out what my child should eat that day.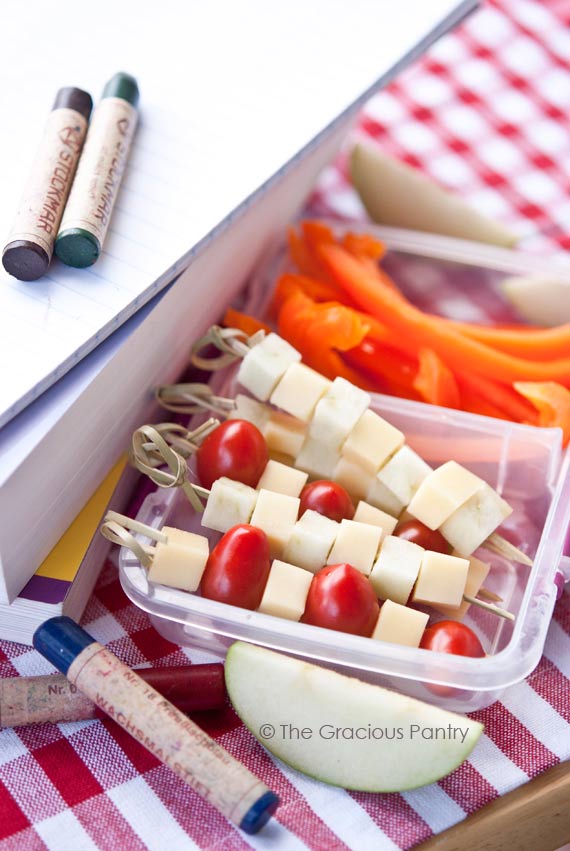 I mean, there is only so much anyone can expect of me before the coffee or green tea kicks in and I can tell you it ain't much. So a list like this is often a life saver, providing I've actually managed to do the grocery shopping. But that's a whole other post…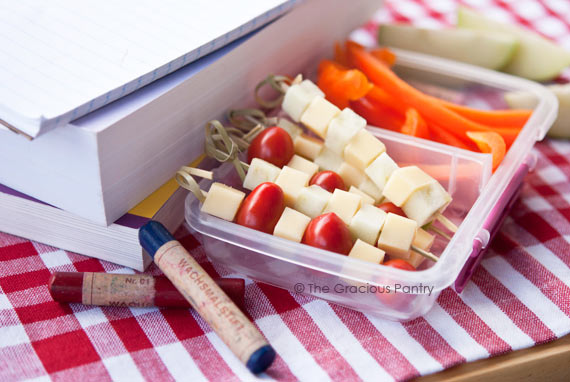 This simple, but tasty lunch idea is fun for kids of all ages. Pick up some decorative toothpicks and create your own combinations!
P.S. – Concerned about packing toothpicks in your child's lunchbox? Try using whole grain pretzel sticks instead!
YOU MIGHT ALSO ENJOY:
Recipe from the Gracious Pantry archives, originally posted 8/1/16.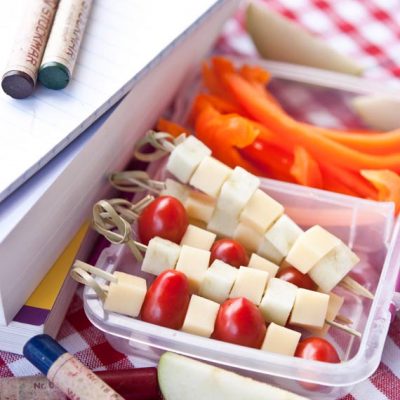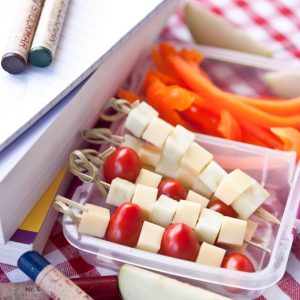 Ingredients
1

block

smoked gouda, cut into 1/2 inch cubes

5

oz.

container cherry tomatoes

2

large

apples, cut into 1/2 inch cubes
Instructions
Alternating between ingredients, layer the cube and tomatoes onto the toothpicks or other kid-friendly skewers and pack in a food-safe container.