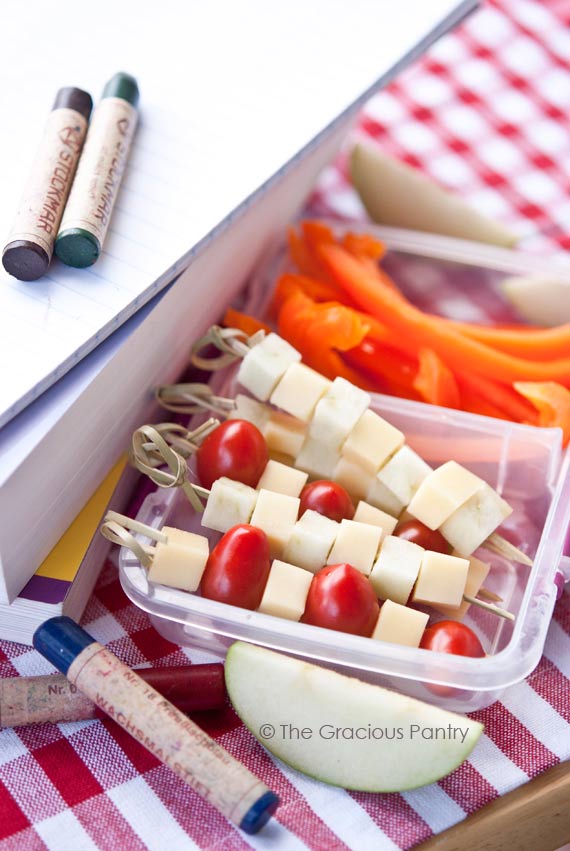 I don't know about you, but kids going back to school always fills me with "lunchbox dread". I really hate the tedium of having to figure out what to put in Mini Chef's lunchbox every day. It's not fun. I don't like it. Did I mention I hate packing lunches?
So I'm starting a little early with my lunch planning this year. I've decided to put together a collection of easy lunches I can throw together for Mini Chef. I'll put together a list and then tape them to the fridge for those mornings my coffee hasn't kicked in enough yet to figure out what my child should eat that day.
I mean, there is only so much anyone can expect of me before the coffee or green tea kicks in and I can tell you it ain't much. So a list like this is often a life saver, providing I've actually managed to do the grocery shopping. But that's a whole other post…
And if you'd like to see last year's list of school lunch ideas, you can get the download here.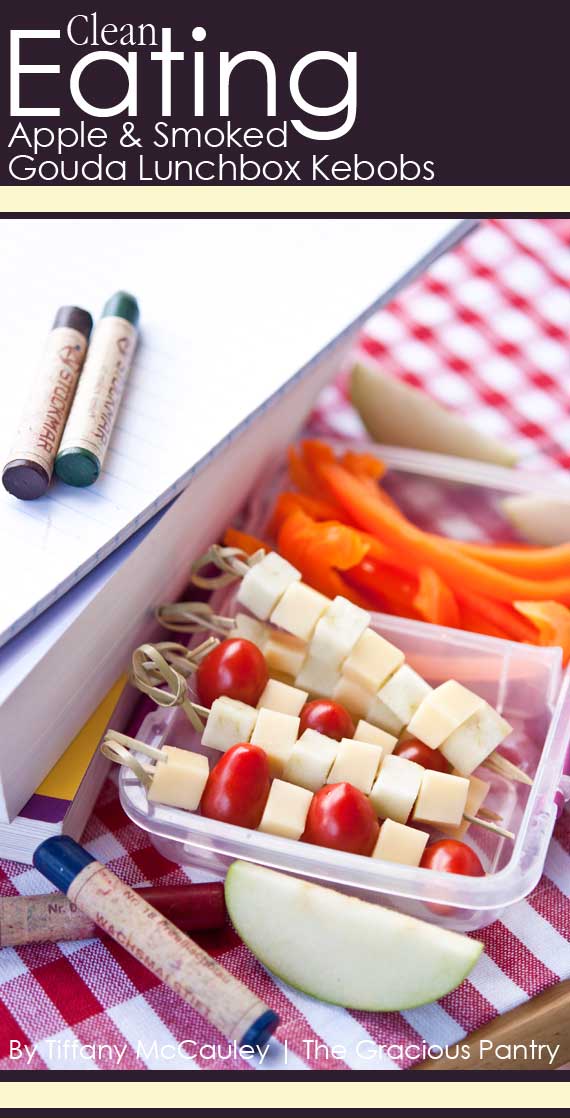 This simple, but tasty lunch idea is fun for kids of all ages. Pick up some decorative toothpicks and create your own combinations!
YOU MIGHT ALSO ENJOY:

Clean Eating Apple & Smoked Gouda Lunchbox Kebobs Recipe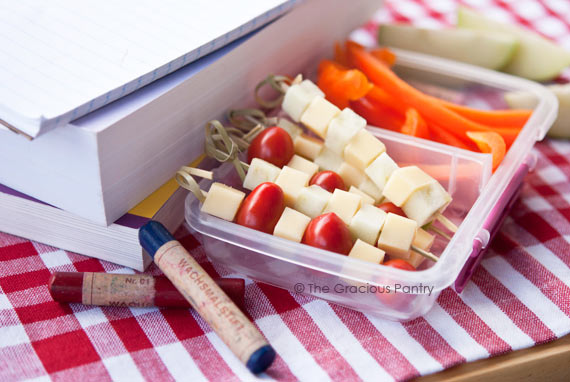 Author:
Tiffany McCauley | The Gracious Pantry.com
Ingredients
1 block smoked gouda, cut into ½ inch cubes
5 oz. container Cherry tomatoes
2 large apples, cut into ½ inch cubes
Instructions
Alternating between ingredients, layer the cube and tomatoes onto the toothpicks and pack in a food-safe container.