This tomato salad made of tomatoes from a friend's garden is the salad dreams are made of!
My friend plants a gigantic vegetable garden each summer. And now that I'm living close by again, she's been delivering fresh tomatoes on a semi-regular basis. I love them! But they do go bad pretty quickly, so I had to come up with a recipe to use them up fast.
Yes, I could make marinara, but I love enjoying fresh tomatoes on a hot summer day. They are refreshing and filling and make a great side salad for just about any meal off the grill.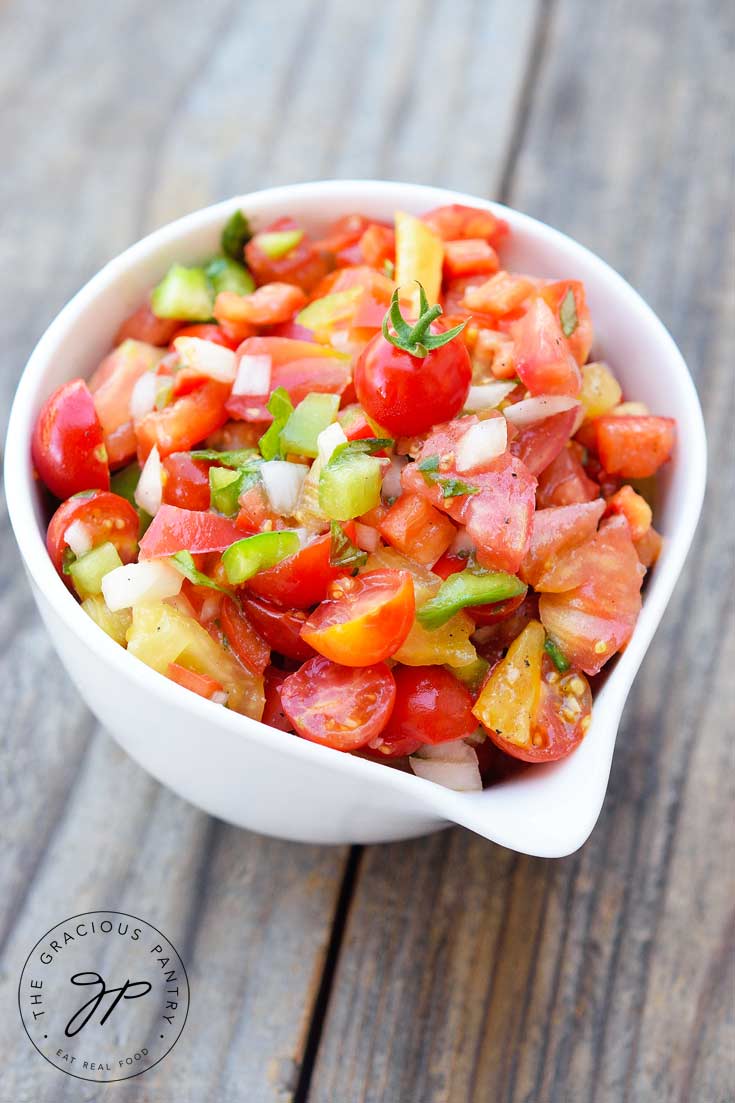 This particular recipe is really versatile. You don't have to follow the measurements exactly. Feel free to add more or less bell peppers or onions, use a different variety of tomatoes or even stir in a little balsamic vinegar!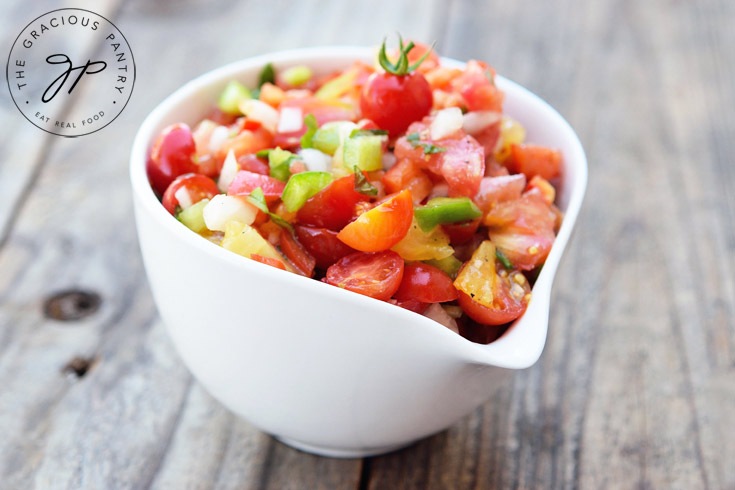 This is perfect for a pot luck dish too! It makes a great side salad for almost any function. You just can't go wrong with tomatoes! And if you're lucky enough to be enjoying burgers off the grill, this goes fabulously well on your burger in place of regular, sliced tomatoes!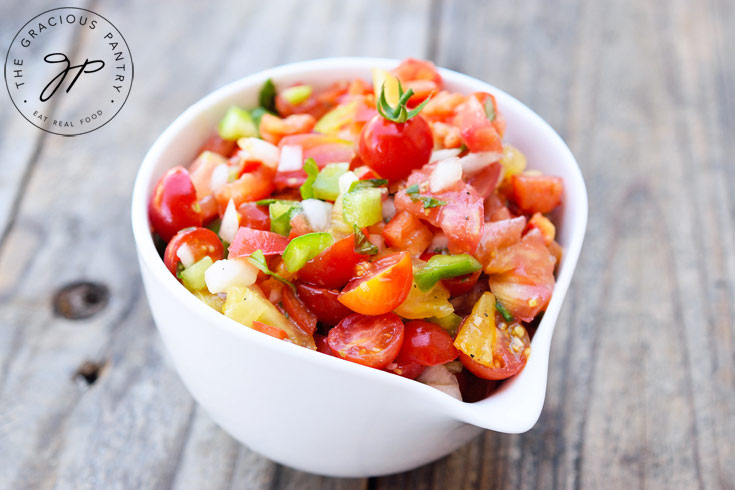 MORE HEALTHY GARDEN VEGETABLE RECIPES:

TOMATO SALAD RECIPE: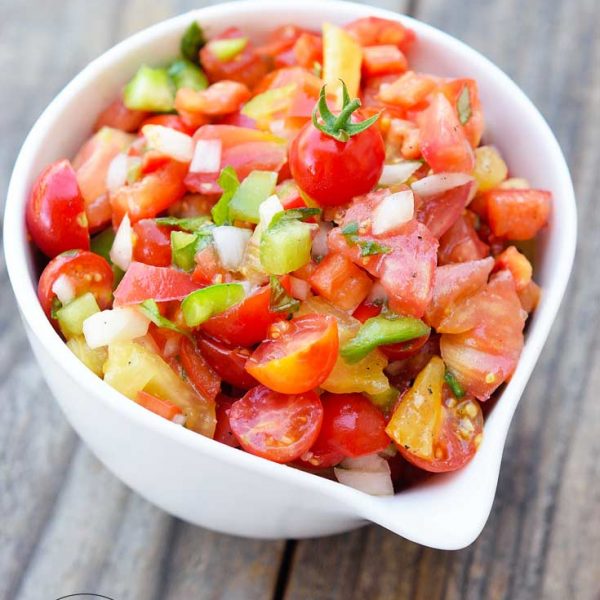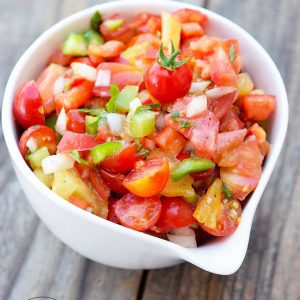 Ingredients
1/2

cup

chopped red bell pepper

1/2

cup

chopped green bell pepper

1/2

cup

chopped, yellow onion

4

cups

chopped tomatoes, any variety

6

large

leaves fresh basil, chopped

4

cloves

garlic, minced OR 1-2 tsp. garlic powder

salt and pepper to taste
Instructions
Clean and chop all ingredients.

Stir together in a medium mixing bowl.

Set on the counter for about 20 minutes before serving. This is better in flavor if it's not cold when served.