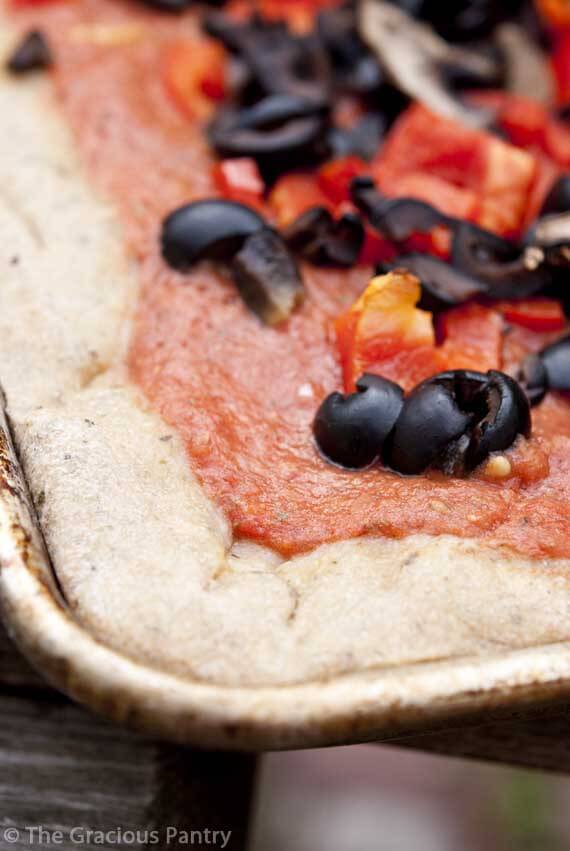 I love my Vitamix. But there are times when it is just too powerful for the job at hand. That said, sometimes, mistakes are a beautiful thing.
I put all the fresh ingredients listed below in my Vitamix foolishly thinking that I could gently blend everything into a beautiful pizza sauce. Ha! What I got was pink tomato juice!
But all was not lost. I simply added a can of clean tomato sauce, and I ended up with a lovely sauce that was about the consistency of marinara.
I will say that if you want a thicker sauce, simply use 1 to 2 of those small cans of tomato paste instead. But I don't mind a runnier sauce.
I will say that this is definitely FRESH. So don't expect a traditional pizza sauce. This is definitely a fresh-from-the-garden pizza sauce. And boy was it wonderful!
YOU MIGHT ALSO ENJOY:

Clean Eating Fresh From The Blender Pizza Sauce
(Makes approximately 6 cups)
Ingredients:
4 vine ripe tomatoes (about 4 cups chopped)
4 cloves garlic
1 shallot
1/4 cup fresh basil or 1 tbsp. dried
1 (15 ounce) can tomato sauce, no sugar added, low sodium is best (optional)
Salt to taste
Directions:
Blend together everything but the tomato sauce. Don't blend for very long. You don't want to make juice. This should be just slightly chunky.
Mix in the tomato sauce by stirring it in and pour half the batch over a large pizza.