Clean Eating Pesto Turkey Sandwich Recipe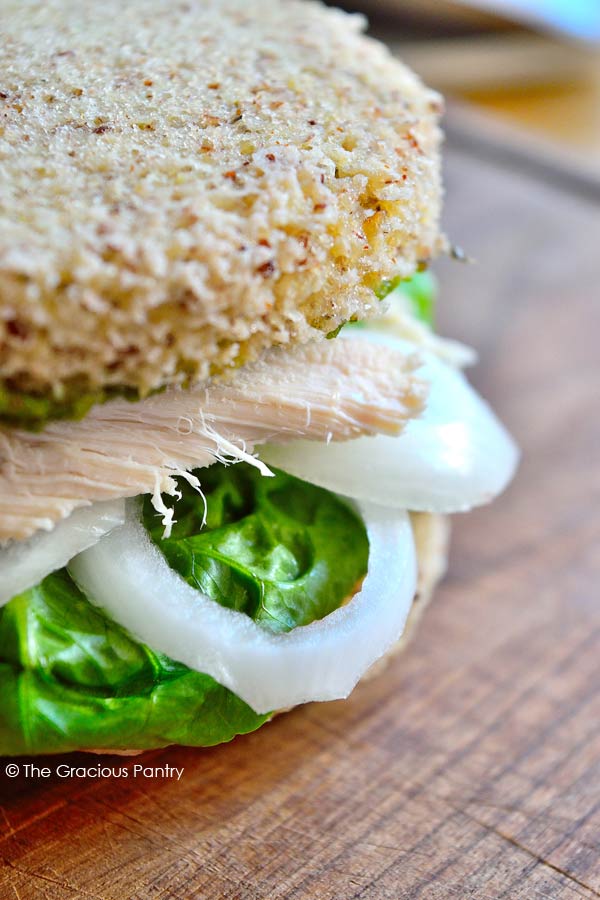 A turkey sandwich made with real turkey is a thing of beauty. Forget the processed, store-bought stuff. Slice off a piece of real turkey breast and layer on some delicious toppings for an unforgettable, post-Thanksgiving lunch!
For this recipe, I wanted to enjoy just a slight twist to an age-old classic, the turkey sandwich.
Most people have a very specific idea of what makes the best turkey sandwich. It could be the mayo, or the bread or even the turkey itself. But every person has their own favorite. This one is mine.
I love the addition of the pesto! And if you really want to spice things up a bit, try it with cilantro pesto for a really delicious meal. But truth be told, basil pesto is just as good. And if you need a dairy free pesto, this one is really good.
If you are making this for a take-along lunch, put it in the lunch box with a cold pack, or in the fridge at work if you have one. It's important to keep that turkey cold. But I promise it won't be one of those sandwiches that tastes awful when it's cold. On the contrary! I'm not sure I would want to eat it any other way!
YOU MIGHT ALSO ENJOY:
RECIPES USED:

Clean Eating Pesto Turkey Sandwich Recipe
Author:
Ingredients
2 slices clean, whole grain bread
2 thin slices of real turkey breast
1-2 tbsp. clean pesto sauce
1-2 romain lettuce leaves, cut to size
2-3 rings raw onion
Instructions
Lay your your bread slices on a flat work surface and layer all ingredients as desired.
Close up the sandwich and enjoy!
Extra points if you have a green salad with it!