This post may contain affiliate links. Read my
Privacy Policy.
As an Amazon Associate I earn from qualifying purchases.
I get asked a lot which brands of bread qualify as clean eating bread. In a perfect world, we would all have time to bake our own bread from scratch. But in reality, most of us buy it. We are a society of convenience and few things are more convenient than purchasing your daily bread.
But over the years, bread has changed. What used to come from a local bakery now comes from a huge food corporation and the ingredients are enough to make you raise not only one eyebrow, but two.
It's frustrating to walk through the bread aisle, reading bread label after bread label only to find that there may only be one loaf that is actually clean, if any at all. Add to that the fact that wheat is a huge issue for so many people (thanks to hybridization of our wheat crops), and you've got yourself a recipe for hours of label reading and still coming up empty handed.
So I thought I would do some of the hard work for you. Oddly enough, it has never bothered me to spend time reading nutrition labels and I've gotten pretty good at scanning them in under a few seconds.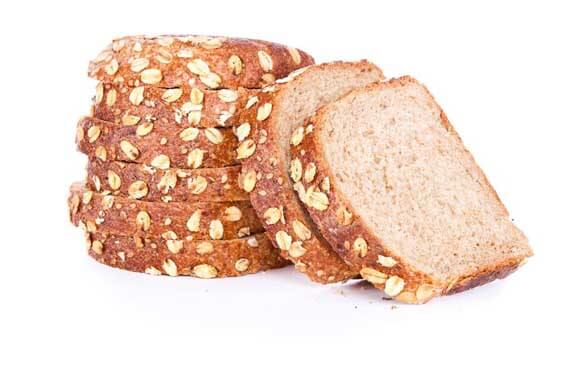 Here are the brands that I have found to be clean. These are all wheat/spelt based and they do contain gluten. I'm still on the hunt for a clean, gluten free bread.
And remember, if you can't find these locally, you can always buy online. There's nothing quite like home delivery!
Berlin Natural Bakery Bread – This stuff is incredible. The slices are on the smaller side (I think that's a good thing!) and their sourdough is fantastic. And only 3 ingredients! (Whole Grain Spelt flour, water, sea salt.) Found mine in the freezer section. They have other varieties of bread, but I have not checked yet to be sure they are clean.
Click here to see where they sell in your area.
Whole Grain Natural Bread Company (Beckmann's) – I found this at Whole Foods, but you can also order it directly from the bakery online. Ingredients: 100% freshly stone ground whole wheat berries, water, honey, yeast, sea salt.
Food For Life Ezekiel Bread, Sprouted Whole Grain – This bread is most often found in the freezer section. Ingredients: Organic Sprouted Wheat, Organic Sprouted Barley, Organic Sprouted Millet, Organic Malted Barley, Organic Sprouted Lentils, Organic Sprouted Soybeans, Organic Sprouted Spelt, Filtered Water, Fresh Yeast, Organic Wheat Gluten, Sea Salt. While I don't use this bread, I see it most often at Whole Foods. And yes, this contains soy, which I'm aware many people avoid. But not everyone does, so I included it here.
Click here for their store locator to find where they sell in your area.
Need recipes for making clean eating bread at home?
If you find you do have to bake your own bread at home, not to worry. I've got you covered there too!
Click here for all my clean bread recipes.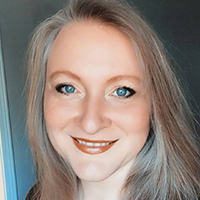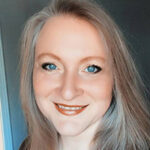 Who me?
I'm Tiffany, a cookbook author, food lover, mom, and writer for MSN and the AP Newswire.
   
Looking to stock your freezer for busy weeknights?
I wrote the book! Grab a copy of my book, Clean Eating Freezer Meals on Amazon here, or at select bookstores nationwide!   
Did you make one of my recipes?
Tag @graciouspantry on Instagram or post your pic on Facebook! I love to see my recipes in action!