Clean Eating Grocery List For Sprouts Market
This post may contain affiliate links. Read my
Privacy Policy.
As an Amazon Associate I earn from qualifying purchases.
Do you need a clean eating grocery list for Sprouts market?
Sprouts just opened up near my mom's home town. So when I stayed with her after she had heart surgery, I did a little investigating in this store. It's kind of a cross between Whole Foods and Trader Joe's. I can see why people like it. All the variety, but not as big of a dent in the wallet at checkout.
Please keep in mind that the prices listed can vary greatly by region. Also, please note that this is a combination of what I know to be available in my area, and what I actually buy. This is not an all inclusive list. Just a place to start. I tried to include a variety of both organic and non-organic items.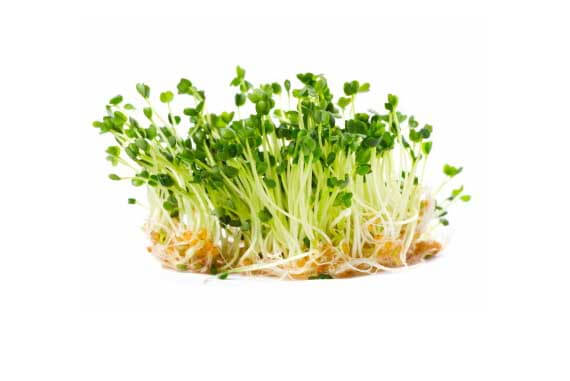 PLEASE NOTE: The Sprouts I was in had a very large bulk section. Bulk section selections vary by area. Bulk is typically a good way to save money, so be sure to check there first for things like whole grains, beans and nuts.
OTHER CLEAN EATING SHOPPING LISTS
CLEAN EATING GROCERY LIST FOR SPROUTS MARKET:
FRESH PRODUCE
Tip: When choosing non-organic produce, opt for thicker skinned produce so that you peel off most of the pesticides with the peel or skin.
FROZEN PRODUCE
 BERRIES – Various types, no sugar added ($3.49 – 10 ounce bag / $4.49 – 12 ounce bag)
DAIRY
Tip: Dairy is always best purchased organic. But not everyone can afford it. If not, buy the best you can afford.
MILK – Conventional ($3.49  – 1 gallon)
MILK – Organic ($6.89 – 1 gallon)
YOGURT – Greek Gods brand, plain Greek yogurt ($3.59 – 24 oz.)
YOGURT – Straus brand, plain, regular ($3.99 – 32 0z.)
COTTAGE CHEESE – Conventional ($2.69 – 16 oz.)
COTTAGE CHEESE – Organic ($4.99 – 16 oz.)
POULTRY
Tip: Again, organic is best. But buy the best you can afford.
CHICKEN – Various cuts ($3.41 – $5.49 per pound)
TURKEY – Zacky Farms brand, Lean, ground, free-range ($4.99 per pound)
EGGS – Various types ($1.99 to $5.99 per dozen)
CHICKEN BROTH – Imagine brand, low sodium ($3.99 – 32 oz.)
CHICKEN BROTH – Imagine brand ($3.39 – 32 oz.)
PORK
 CHOPS – Lean cut, boneless ($2.99 per pound)
BEEF
LEAN BEEF – Various cuts ($2.99 – $3.99 per pound)
NUTS AND NUT BUTTERS
 PEANUT BUTTER – Torn brand ($3.99 – 14 oz.)
BREADS
SLICED BREAD – Sprouts brand ($3.79 to $3.99 – 1 loaf)
SLICED BREAD – Ezekiel brand ($4.99 to 5.99 – 1 loaf)
SLICED BREAD – Alvarado Street Bakery brand ($4.99 – 1 loaf)
TORTILLAS – Ezekiel brand ($3.99 – 12 oz.)
GRAINS
 PUFFED GRAINS (CEREAL) – Arrowhead Mills brand, various grains ($1.79 – 6 oz bag)
OATS – Bob's RedMill brand, gluten free certified ($6.49 – 32 oz.)
OATS – Bob's RedMill brand, rolled oats ($4.99 – 32 oz.)
PASTA – Natures Legacy brand, spelt penne ($2.79 – 8 oz.)
PASTA – Antolina whole wheat pasta ($1.59 – 12 oz.)
RICE – brown ($1.99 – 32 oz. bag)
RICE – brown, jasmine ($2.99 – 32 oz.)
PANTRY ITEMS
SALSA – Sprouts brand ($2.99 – 16 oz)
VEGETABLES – Sprouts brand, canned, various types, no sugar added ($1.19 – 15 oz.)
TOMATO PASTE – Bionaturae brand, organic ($2.79 – 7 oz.)
TOMATO PASTE – Delallo brand ($0.99 – 6 oz.)
TOMATO SAUCE – Muir Glen brand, no salt ($1.99 – 15 oz.)
MARINARA – Rao's brand ($7.99 – 24 oz.)
PASTA SAUCE – Monte Bene brand, several varieties ($5.99 – 24 oz.)
PIZZA SAUCE – Muir Glen brand, canned ($1.79 – 15 oz.)
BAKE-DRIED APPLES – Bare Fruit brand ($3.49 – 2.6 oz.)
FRUIT SPREAD (JAM/JELLY) – Sorrell Ridge brand 100% fruit spread ($3.29 – 10 oz.)
FRUIT SPREAD (JAM/JELLY) – St. Dalfour brand  100% fruit spread ($3.99 – 10 oz.)
XANTHAN GUM – Bob's RedMill brand ($12.99 – 8 oz.)
GUAR GUM – Bob's RedMill brand ($4.69 – 8 oz.)
ARROWROOT – Bob's RedMill brand ($5.99 – 20 oz.)
COCONUT SUGAR – Madhava brand ($6.29 – 16 oz.)
PINEAPPLE – Canned ($1.49 – 20 oz.)
MANGO – Canned, organic ($3.79 – 14 oz.)
APPLE SAUCE – Sprouts brand ($3.49 – 24 oz.)
GREEN TEA – Bigelow brand, Organic ($3.49 – 20 bags)