Clean Eating Grocery List For Safeway
This post may contain affiliate links. Read my
Privacy Policy.
As an Amazon Associate I earn from qualifying purchases.
This clean eating grocery list for safeway will help you through Safeway's aisles. While shopping clean at Safeway can be a daunting task, especially for those just starting out, it's not impossible. I used to work for Safeway, and over the years, I've seen a lot of their best products fall by the wayside. But that still doesn't mean it's impossible.
In fact, while you may need to do a tiny bit of supplemental shopping at other stores, for the most part, you can actually do pretty well there. Here is my Clean Eating Grocery List For Safeway.
Please Note: These prices and product availability can vary greatly depending on your location. This list and prices is current for my area (Sonoma County) on the date of this blog post.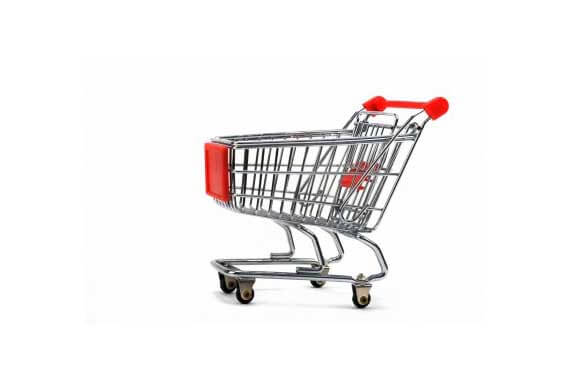 OTHER CLEAN EATING SHOPPING LISTS
Clean Eating Grocery List For Safeway:
PRODUCE
Quality fresh produce is hit or miss at Safeway. While the produce department has a large variety of offerings, the flavors and textures are often not as good as other places, especially in the off seasons. So my biggest suggestion is to shop for produce that is in season. Fresh fruits and veggies are always clean and Safeway does offer selections in both organic and non organic items. Not sure what's in season? The organic table is often a good sign of what's in season. It's not a surefire way to figure it out, but for the most part, it will give you a good idea, even if you are not purchasing organic produce.
FROZEN PRODUCE
FRUITS, various types & brands, no sugar added (Read the ingredient list!!)
VEGETABLES, various types & brands. Avoid veggie mixes. They often have added ingredients. Stick to the single veggies.
DAIRY
Tip: Dairy is always better purchased organic, but buy the best you can afford.
MILK, regular or organic ($5.69 – $6.59 per gallon)
COTTAGE CHEESE, Knudsen brand ($3.19 – 16 oz.)
CHEESE, block, cheddar or jack ($5.49 – 1 lb.)
YOGURT, Greek, plain, Fage ($7.49 – 35 oz. or $4.39 – 17 oz.)
YOGURT, regular, plain ($3.59 – 32 oz.)
POULTRY
Tip: Again, organic is best. But if you can't afford it, buy the best quality meat you can.
 GROUND TURKEY, lean, ($4.80 to $6.40 per pound – Various brands)
CHICKEN BREAST FILLETS, fresh ($6.49 per pound)
EGGS, regular or organic ($3.49 – 4.99  – 1 dozen)
SEAFOOD
ALL SEAFOOD, fresh, prices vary
ALL SEAFOOD, frozen, unflavored, prices vary
DRIED FRUITS
RAISINS, Sun Maid or Safeway Kitchens ($2.49 to $4.99 – various sizes)
PITTED DATES, Sun Sweet brand (About $3 – 8 0z.)
GRAINS
BROWN RICE, dry ($1.79 – $2.59 – 2 lb. bag)
OATS, Quaker brand, old fashion (About $4 – 2 lb 10 oz.)
OATS, Country Choice Steel Cut Oats ($5.59 – 30 oz.)
FLOUR, King Arthur, whole wheat flour ($4.99 – 5 lb. bag)
FLOUR, Gold Medal ($4.69 – 5 lb. bag)
BEANS
DRY BEANS, all varieties offered ($1.79 – $1.99 – 1 lb. bag)
CANNED BEANS, O Organics, all varieties ($1.59 – 15 oz. can)
PANTRY ITEMS
Please note: I know that many people are working hard to avoid BPA in canned food items, and some of you feel very strongly about that. I know it's an important issue. But I also know that some people can't afford the BPA-Free canned goods or simply don't have access to them. So my criteria here is simply based on the ingredient list alone.
SPAGHETTI SAUCE, Francesco Rinaldi – Traditional Pasta Sauce ($2.59 – 24 oz jar) NOTE: Does contain soy oil
SPAGHETTI SAUCE, Mezzetta Napa Valley Bistro Homemade Style Marinara Cabernet Sauvignon ($6.99 – 24.5 oz. jar)
SPAGHETTI SAUCE, Gina Rispoli, Marinara ($5.99 – 25 oz. jar)
SPAGHETTI SAUCE, Mario Batali, Tomato Basil ($7.99 – 24 oz. jar)
SPAGHETTI SAUCE, Rao's Homemade Tomato Basil Marinara ($8.99 – 24 oz. jar)
SPAGHETTI SAUCE, Marinara ($8.99 – 24 oz. jar)
TUNA, Bumble Bee Chunk Light Tuna ($1.50 – 5 oz. can)
TABASCO, ($2.49 – 2 fl. oz.)
BALSAMIC VINEGAR, Safeway Kitchens brand ($4.39 – 17 fl. oz.)
BALSAMIC VINEGAR, Of Modena ($6.99 – 8.5 fl. oz.)
OLIVE OIL, O Organics ($8.49 – 16.9 fl. oz.)
MUSTARD, O Organics ($1.59 – 8 oz.)
MUSTARD, Safeway Select ($1.29 – 8 oz.)
JUICE, Any juice labeled 100% juice ($4.50 – 64 oz.)
JAM/JELLY/SPREAD, St. Dalfour, Strawberry or wild blueberry 100% fruit (Price not available)
PEANUT BUTTER, Adam's 100% Natural Peanut Butter ($5.20 – 16 oz.)
PEANUT BUTTER, O Organics Old Fashion Peanut Butter ($3.99 – 18 oz.)
HONEY, various sizes ($4.20 – $17.99)
MAPLE SYRUP, Maple Grove Organics, Safeway Select & O Organics ($8.99 to $10.59 – 8.5 oz to 12.5oz.)
CRACKERS, Ak-Mak ($1.99 – box)
CRACKERS, Wasa Light Rye ($3.49 – package)
CRACKERS, Lundburg organic brown rice crackers ($3.49 per package)
PINEAPPLE, Dole & Safeway brand, various sizes ($1.49 – $2.45)
GREEN BEANS, Del Monte ($1.89 – 14 oz.)
PEAS, Safeway brand ($1.29 per can)