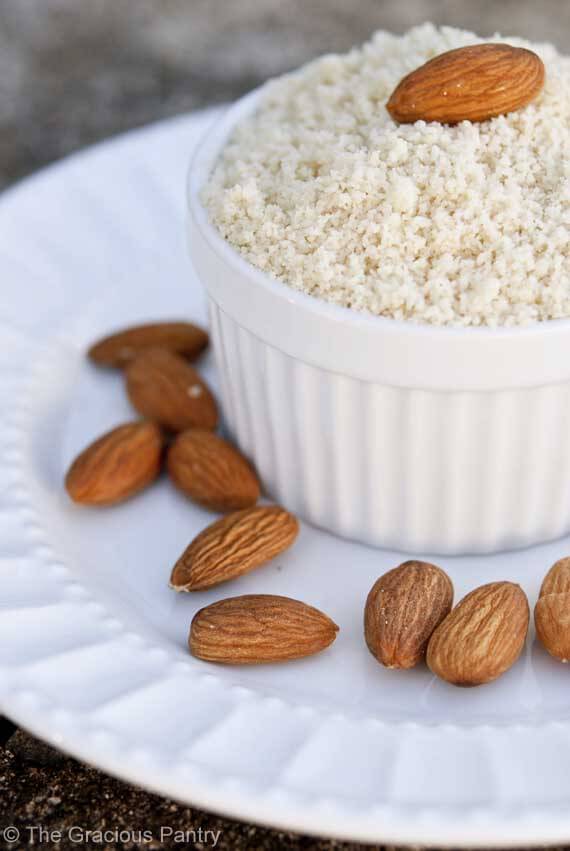 So as many of you know, I have recently given up grains. This produced a HUGE dilemma for me, especially right before the holidays when typically, I bake up a storm.
So I went down to my local Whole Foods and started looking at my options for flour (basically, coconut and almond flour). But I was absolutely shocked to find that a small package of almond flour was nearly $12, and it wasn't even enough for me to make a typical batch of cookies. I was a little perturbed.
Not one to give up easily, I took a close look at the consistency of the flour. I mean, after all, it's only ground up nuts, right? The only thing I had to do was grind some almonds to a fine consistency.
I finally decided on blanched, slivered almonds. I didn't want the skins in my "flour", so these seemed to be the best and most convenient option.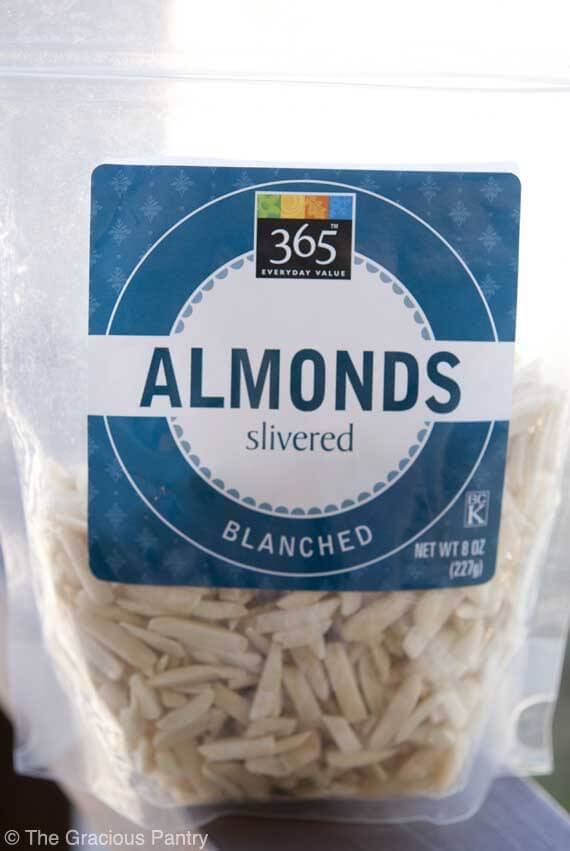 I took them home and put them in my food processor. I had to let them blend for about 3-4 minutes with occasional stops to scrape the sides of the bowl. But in the end, I had almond flour that was comparable to what I saw in the store. I was mighty proud of myself. And the resulting cookies were so worth the extra effort!
But then, it really wasn't much of an effort since my processor did all the work. But hey, I scraped the sides of the bowl, right? Plus, I paid $2.39 per package (I bought two 8 oz. packs) and ended up with just as much flour as the store package for a fraction of the cost. Not too shabby if I do say so myself.
Really, it's very quick and easy.

Clean Eating Almond Flour
(Makes a scant 3 3/4 cups flour)
Ingredients:
2 (8 ounce) packages blanched, slivered almonds
Directions:
Place almonds in a food processor and blend until you have a relatively fine consistency. It won't be as fine as regular flour, but it will look pretty close.
Note: You may want to blend one package at a time. I've done this a few times recently, and it seems to blend better in smaller amounts.