Bring These Irresistibly Delicious Snacks On Your Next Fall Foliage Road Trip
This post may contain affiliate links. Read my
Privacy Policy.
As an Amazon Associate I earn from qualifying purchases.
Is there a better way to take in the stunning beauty of fall foliage than with a road trip? Imagine driving through the countryside surrounded by trees bursting with vibrant shades of red, orange, and yellow while snacking on something delicious along the way. Here are some healthy you can take on your next fall road trip to make it the best one yet.
1. Bread Sticks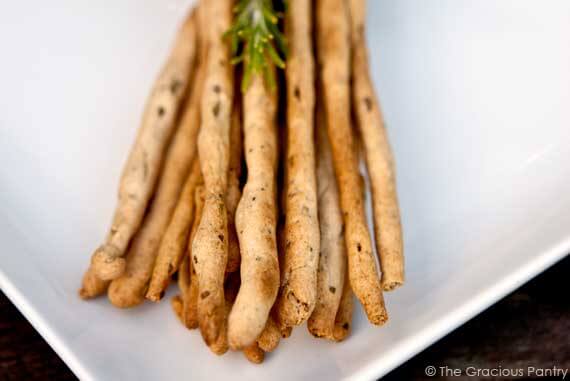 These crunchy and savory Bread Sticks are so easy and satisfying to eat while you're on the move. They're delicious on their own, but you can bring a little jar of marinara sauce or hummus for dipping.
2. Cinnamon Apple Muffins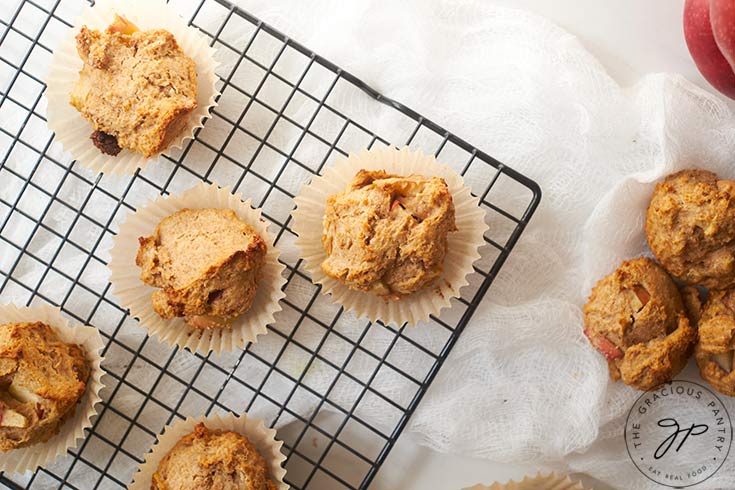 Cinnamon Apple Muffins are wonderfully sweet and well-spiced muffins that travel well and will hit the spot every time.
3. Pumpkin Fruit Leather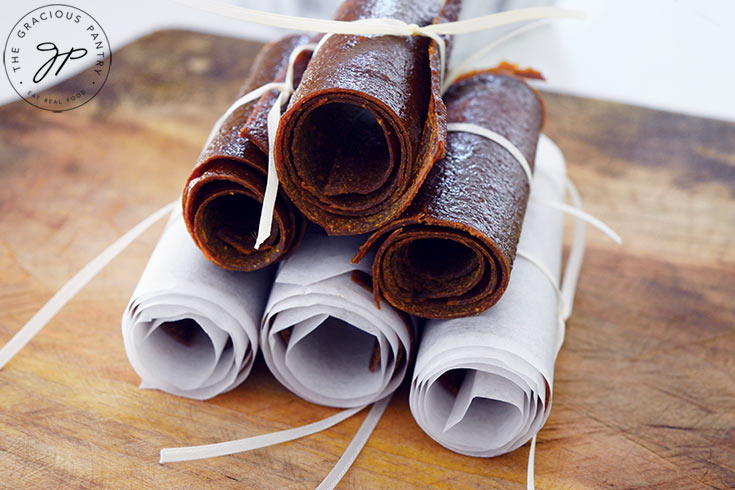 Pumpkin Fruit Leather is a great take-along snack that is perfect for fall. The pumpkin spice flavor will definitely hit the spot.
4. Coconut Granola Bars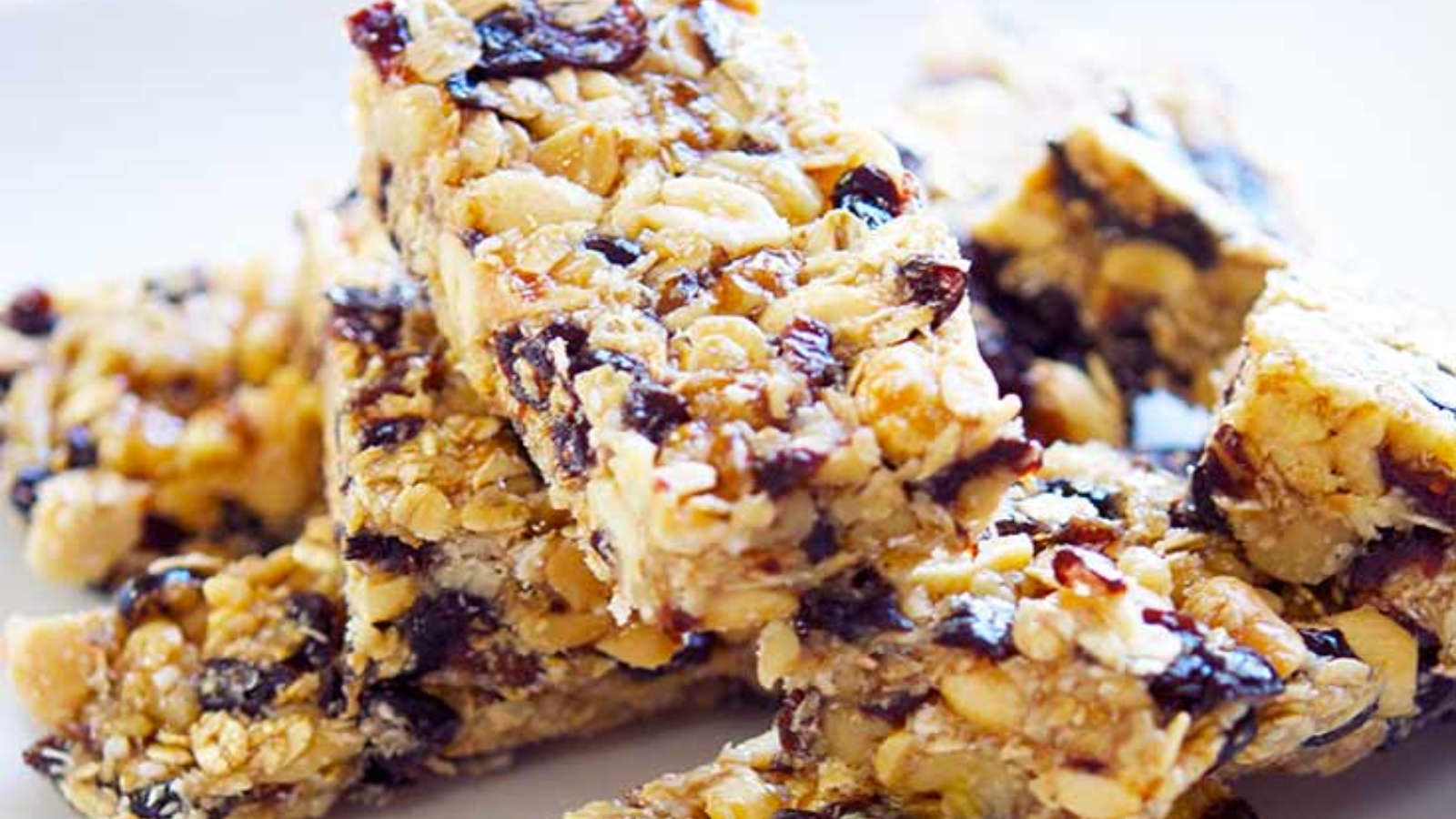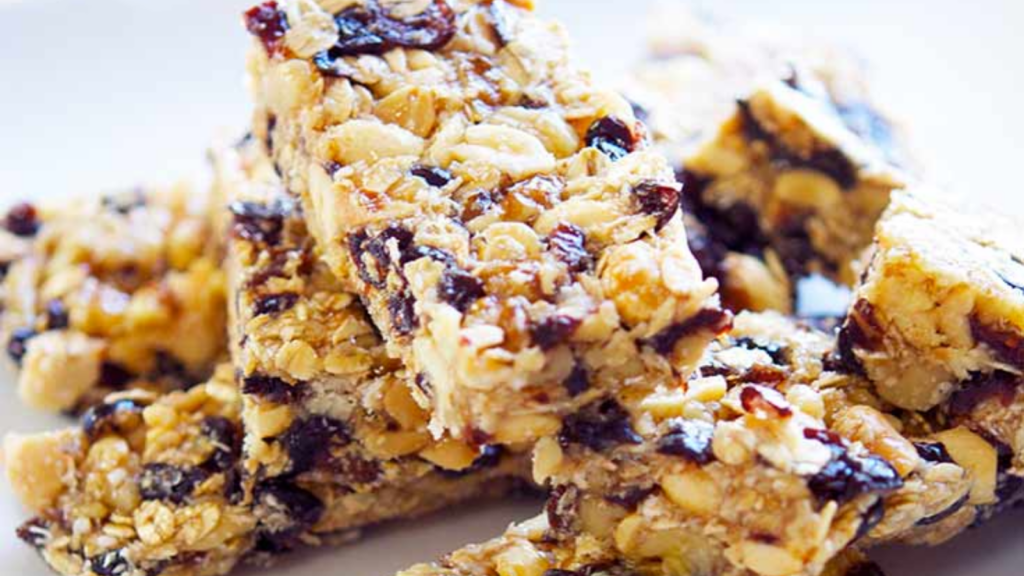 If you love nuts and coconut, these Coconut Granola Bars are the perfect road trip snack for you. They are easy to make ahead, travel well without refrigeration, and are truly filling and satisfying, unlike the sugar-riddled version you buy at the store.
5. Banana Muffins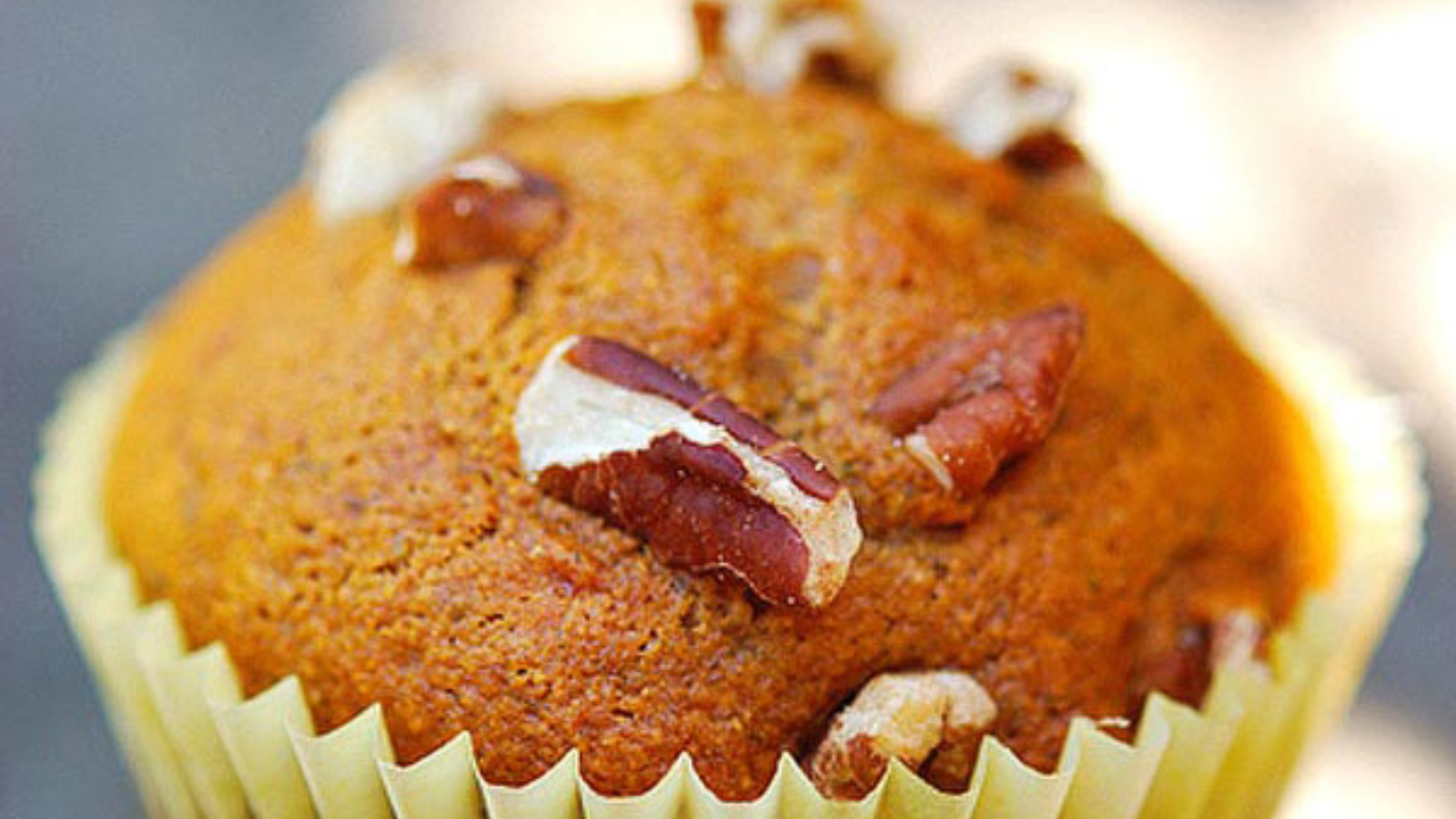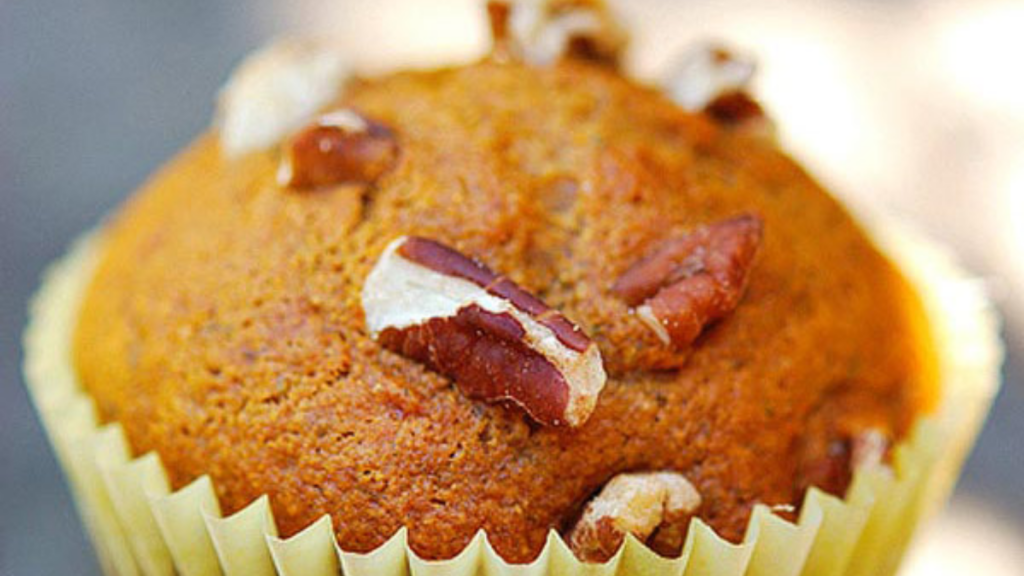 These Banana Muffins can be made with or without nuts. They are made with whole grains and natural sweeteners, making them a delicious option for any road trip.
6. Pumpkin Spice Granola Bark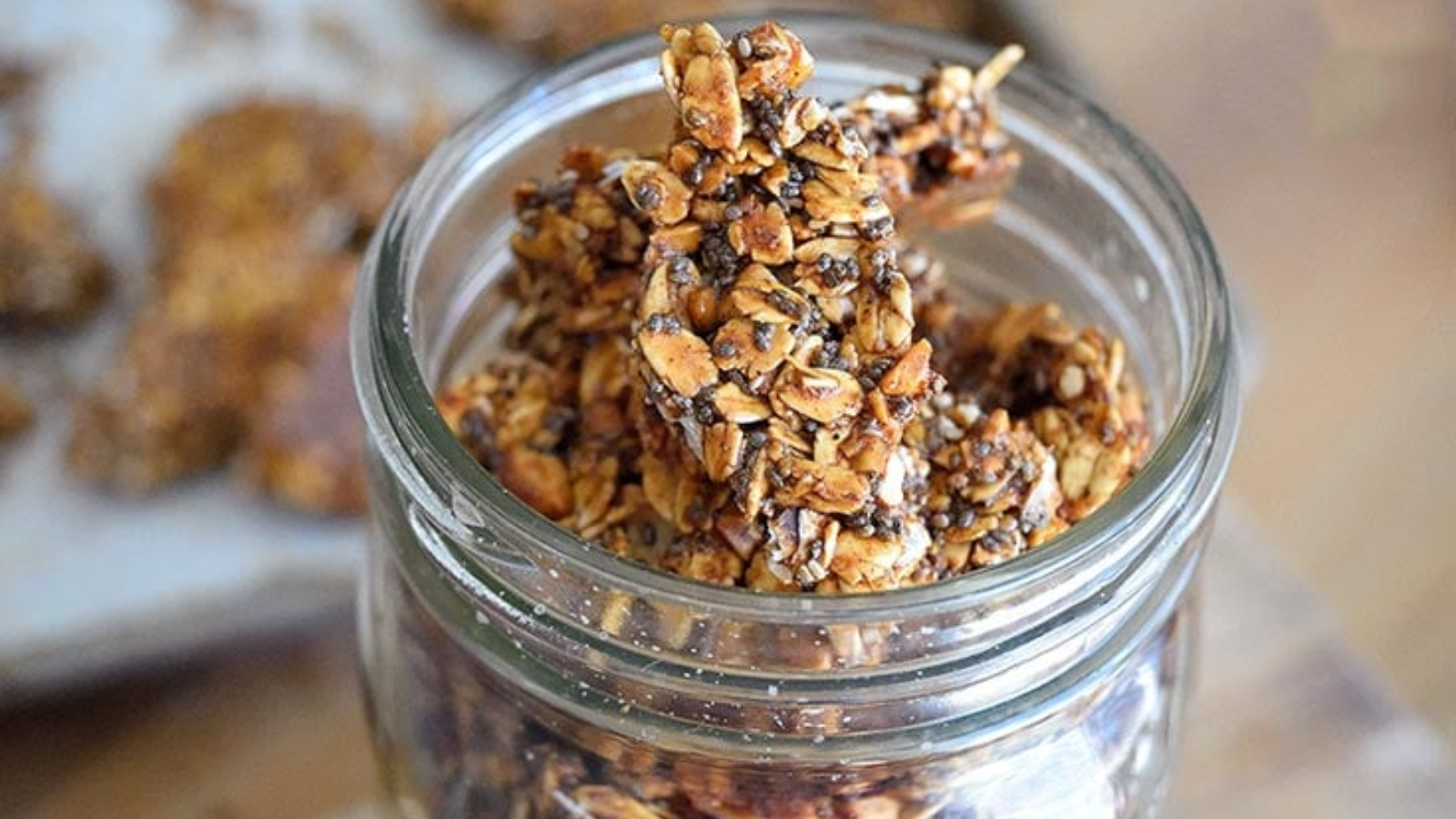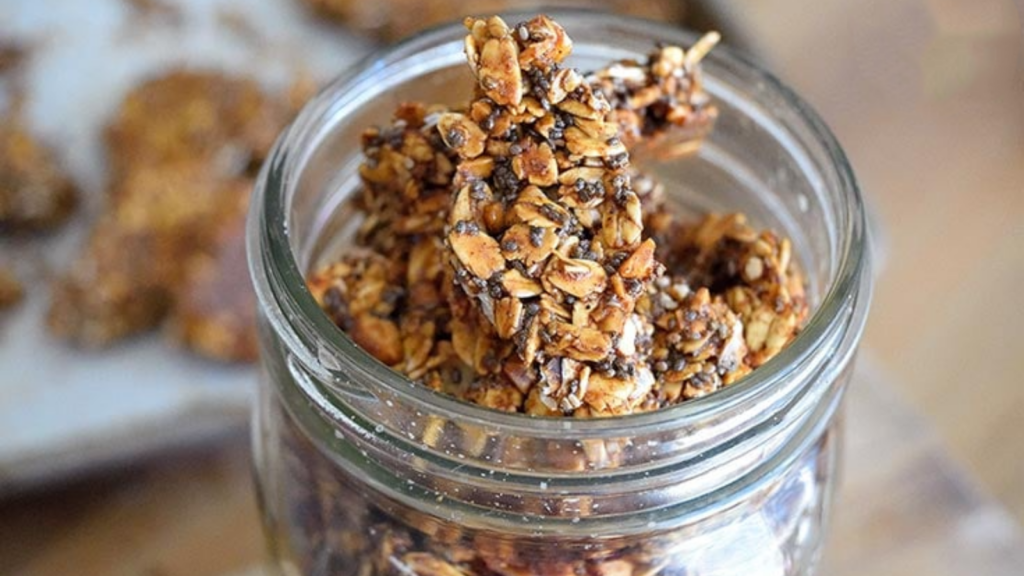 Make this Pumpkin Spice Granola Bark ahead of time for your next road trip. It doesn't have to be autumn for you to enjoy this flavor. This granola bark is a perfect treat for autumn and travels really well. Break it up and divide it into snack bags for everyone in the car.
7. Lunchbox Muffins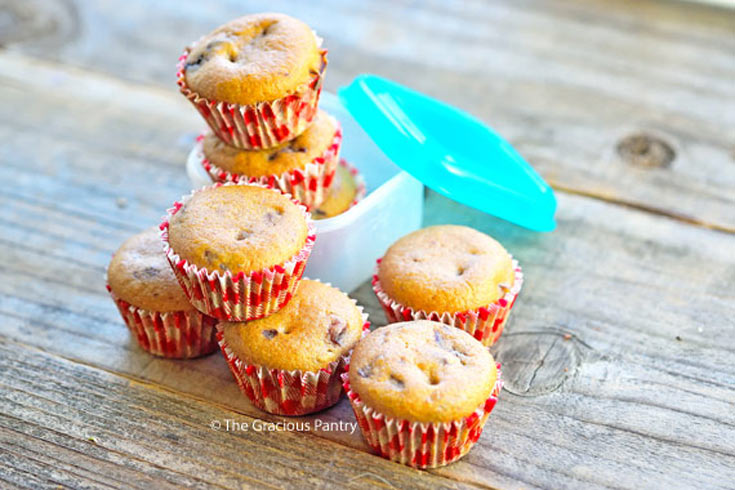 Don't let the name fool you. These Lunchbox Muffins aren't just for kid's lunches. They are fantastic road trip snacks as well. They pack well and are easy to pop in your mouth while driving.
8. Air Fryer Pasta Chips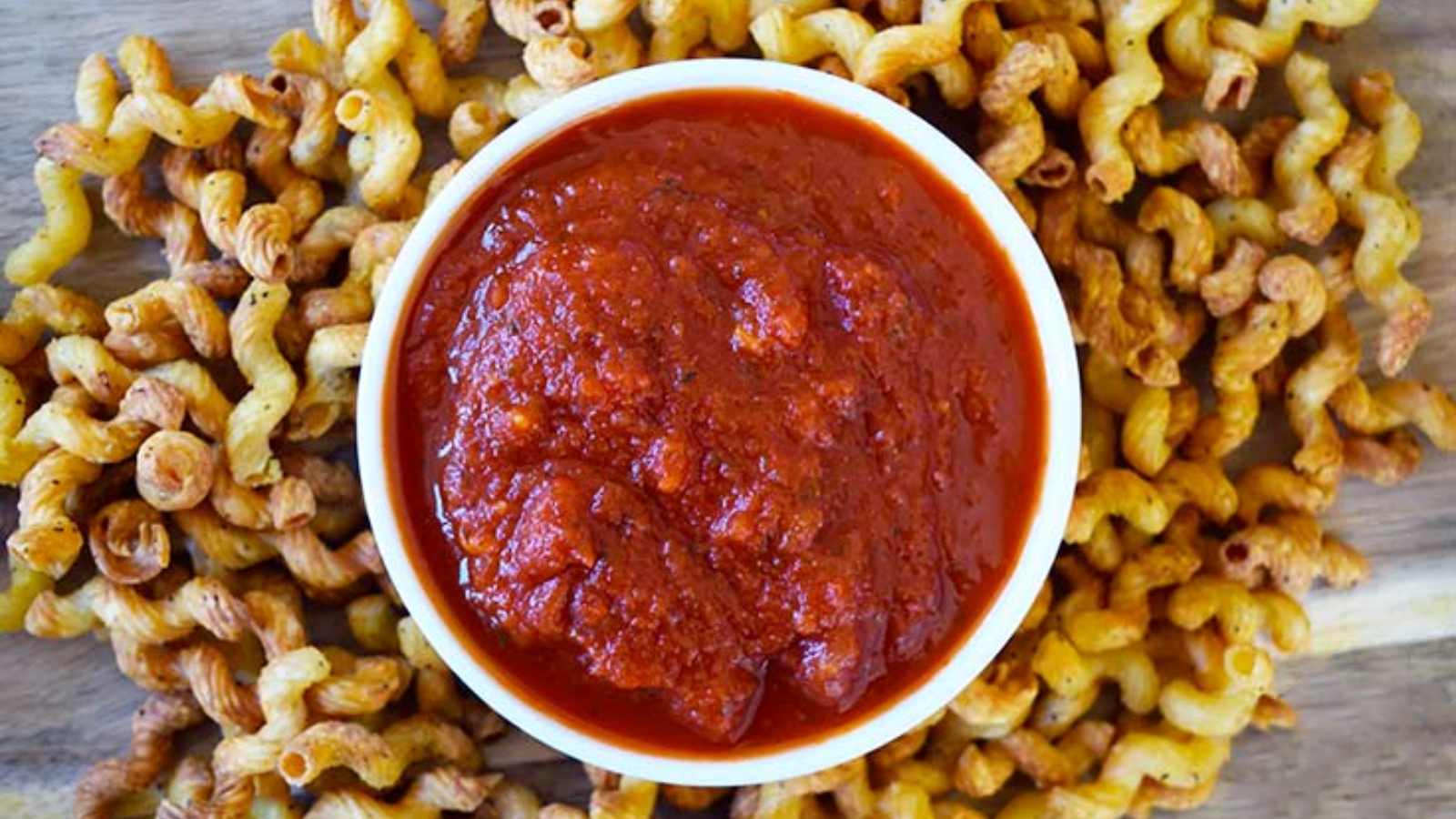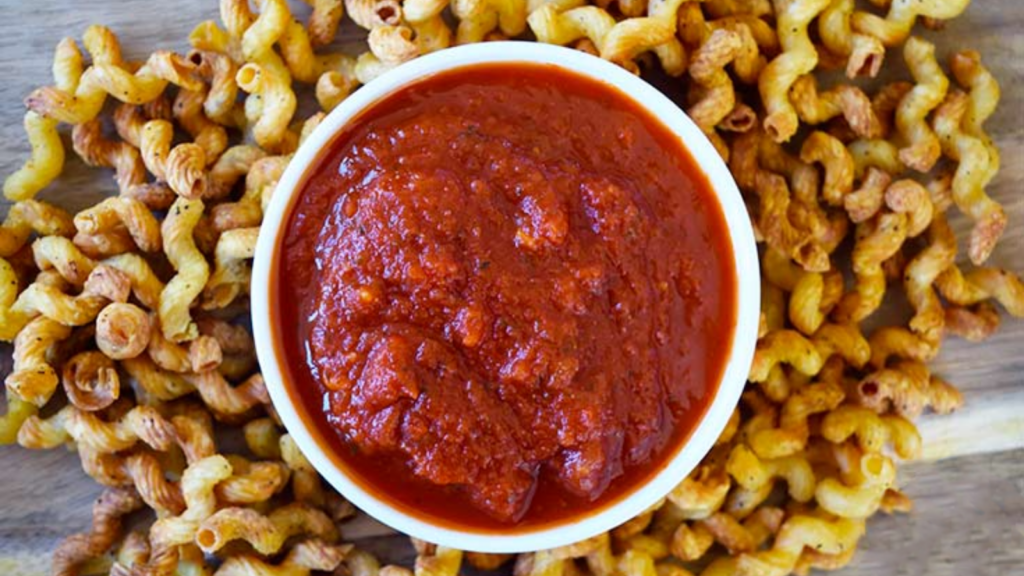 Who knew you could turn pasta into the perfect road trip snack? These Air Fryer Pasta Chips are perfectly crunchy and can be enjoyed with or without dip.
9. Roasted Everything Bagel Chickpeas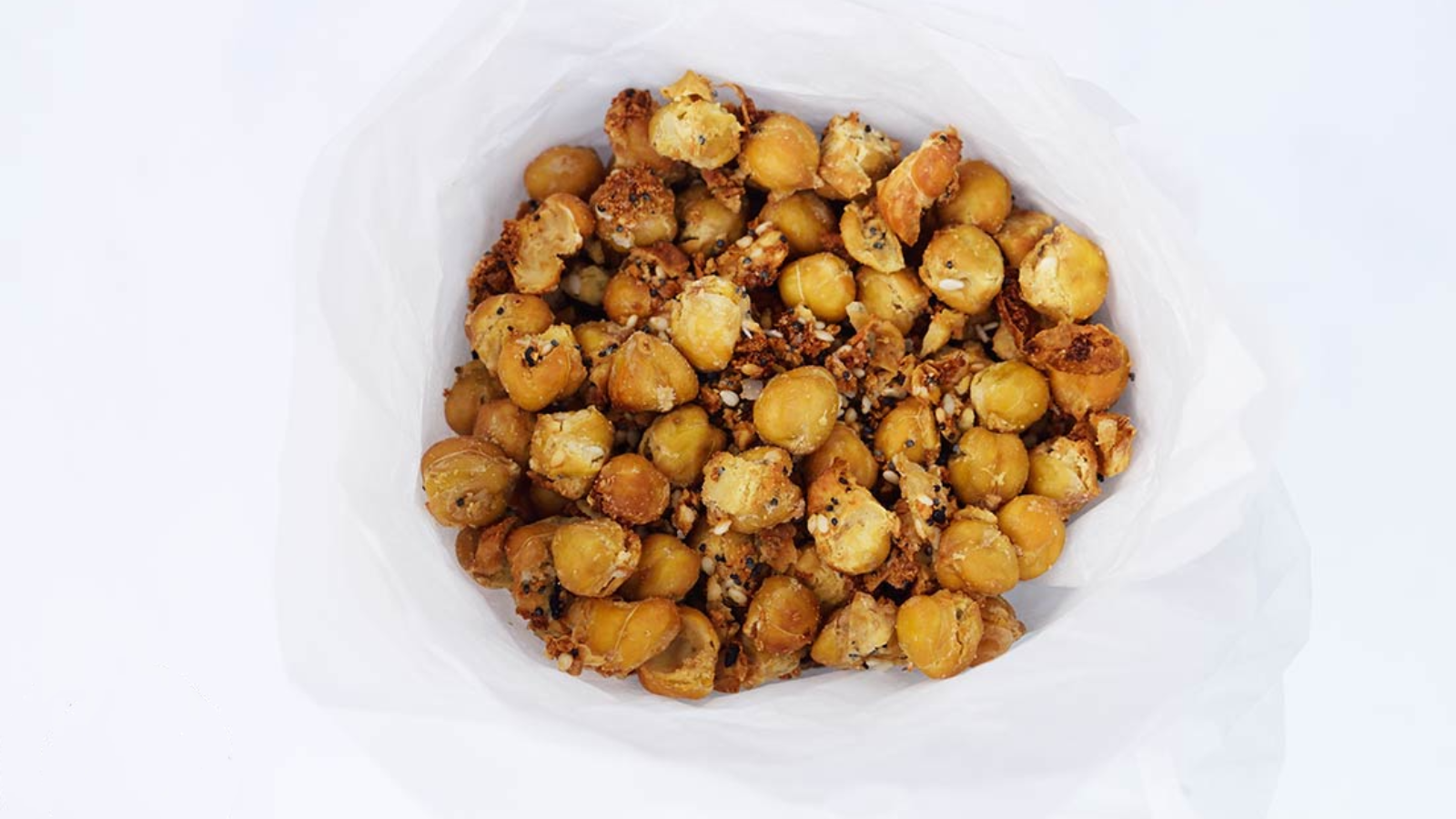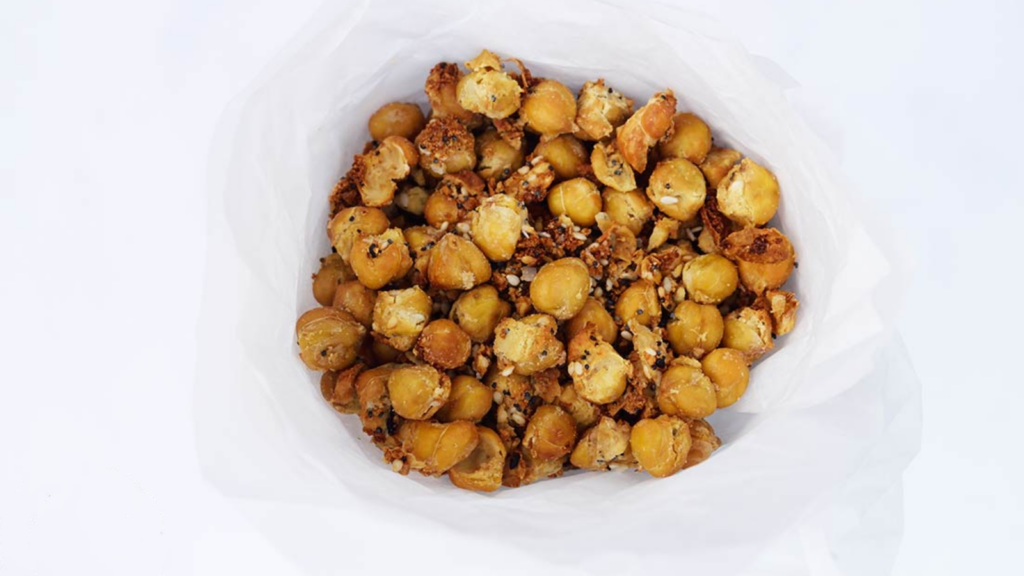 Bagel seasoning isn't just for bagels anymore. These Roasted Everything Bagel Chickpeas are a high-fiber, nutritious snack that tastes amazing and makes a great alternative to popcorn. Just make sure you have something to drink on hand because you'll want to eat the entire batch of these dried chickpeas.
10. Homemade Kettle Corn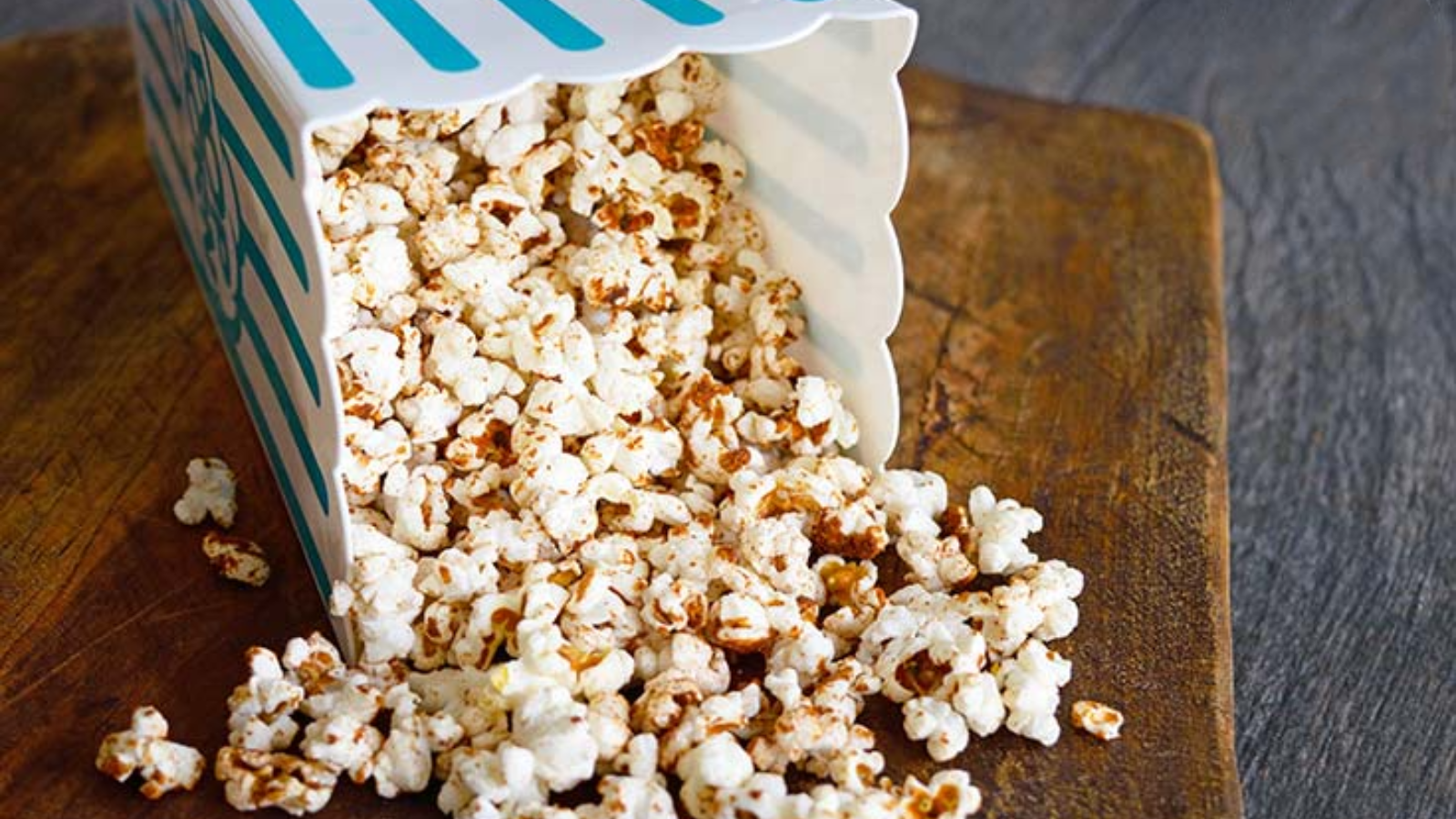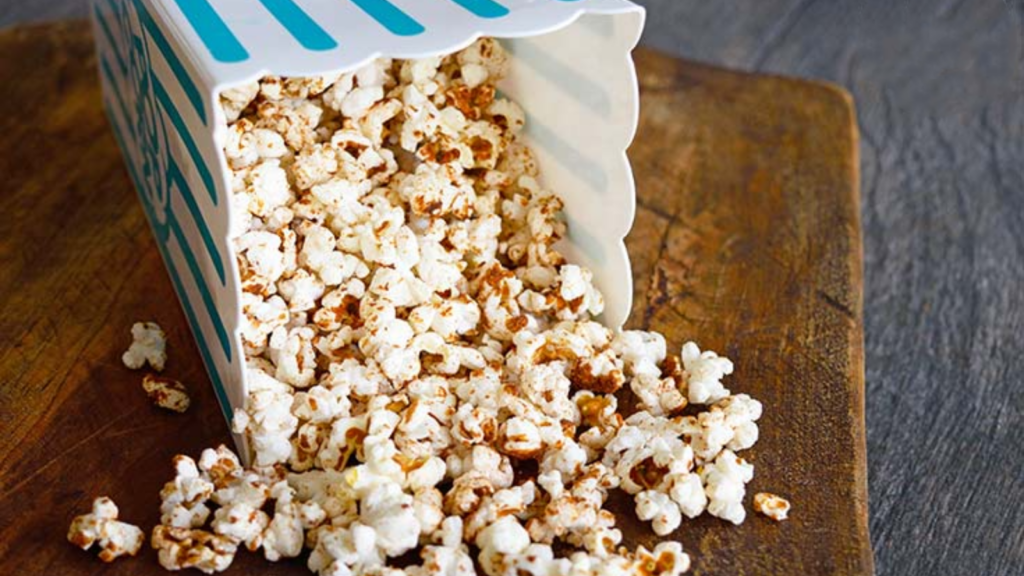 If kettle corn is where it's at for you, this Homemade Kettle Corn, made with a very unexpected ingredient, is perfect for any road trip. What's the secret? It's a spice you'll never guess once you've tasted this. Pumpkin pie spice! I promise it tastes just like kettle corn. You won't even notice a pumpkin spice flavor.
11. Low Carb Snack Bars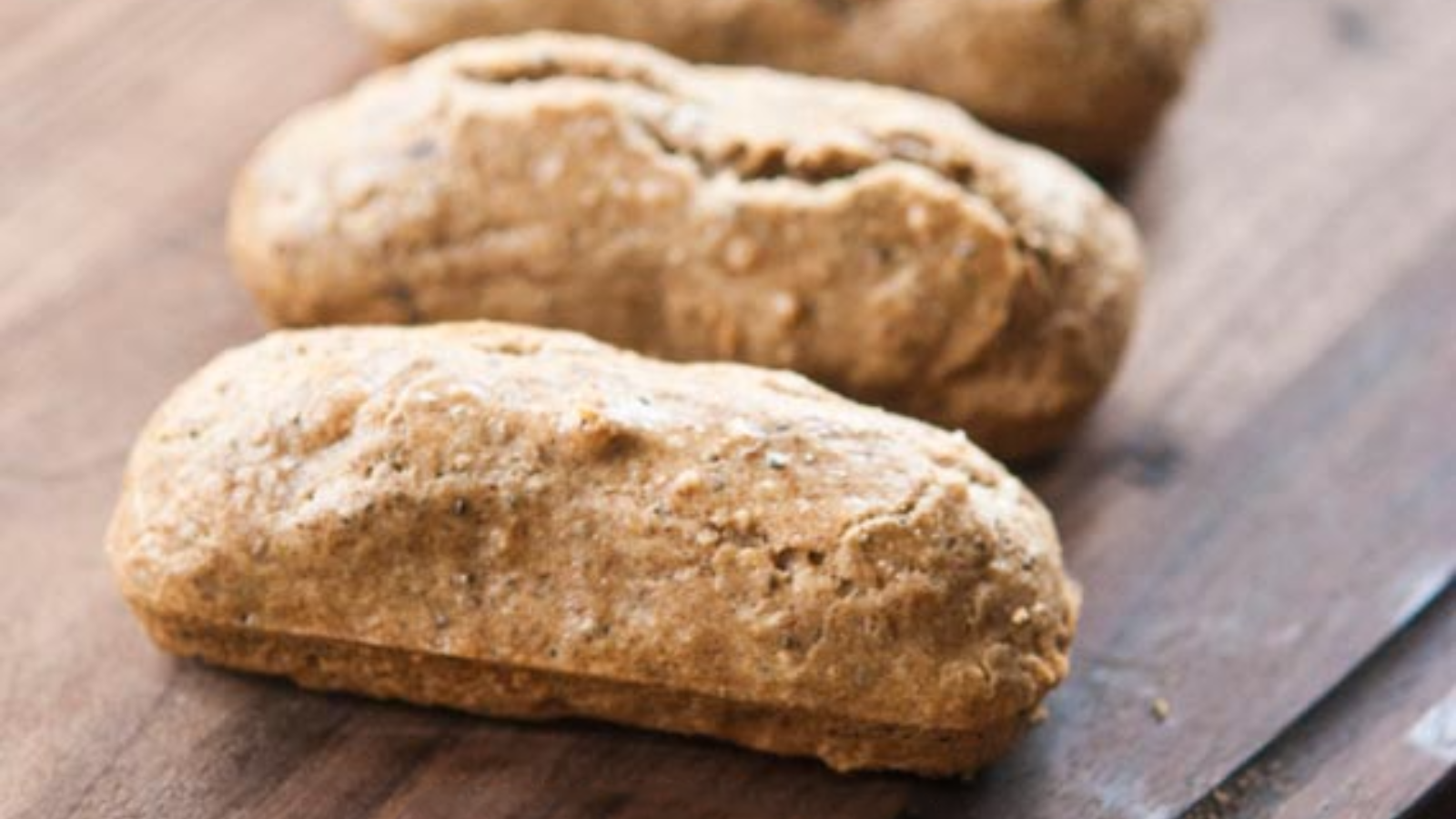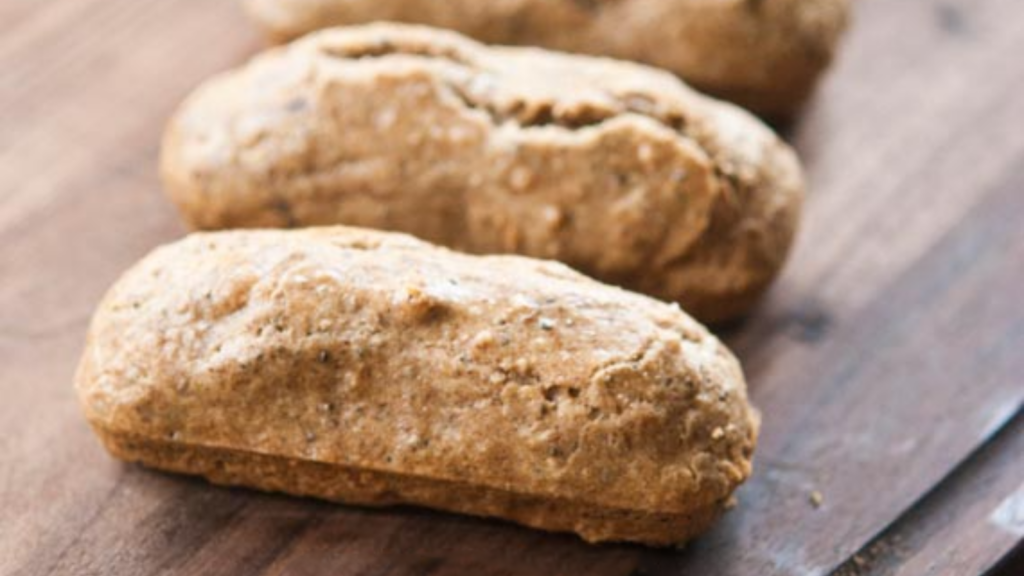 Eating low carb on the road can have its challenges, to be sure. But your snacks don't have to be a problem. These Low Carb Snack Bars are perfect for taking on the road. They can go the whole day without refrigeration and make a great snack with coffee.
12. Air Fryer Apple Chips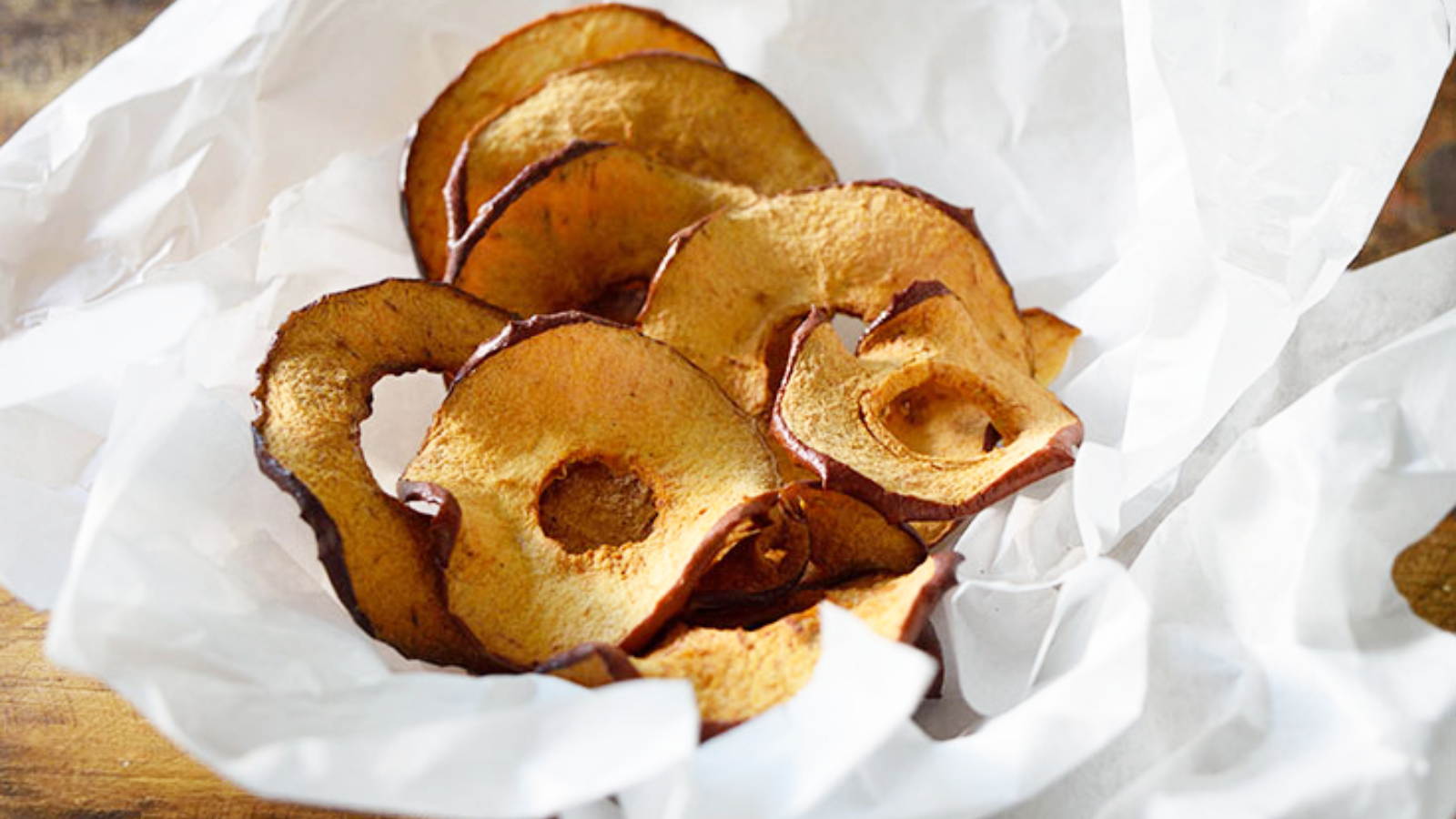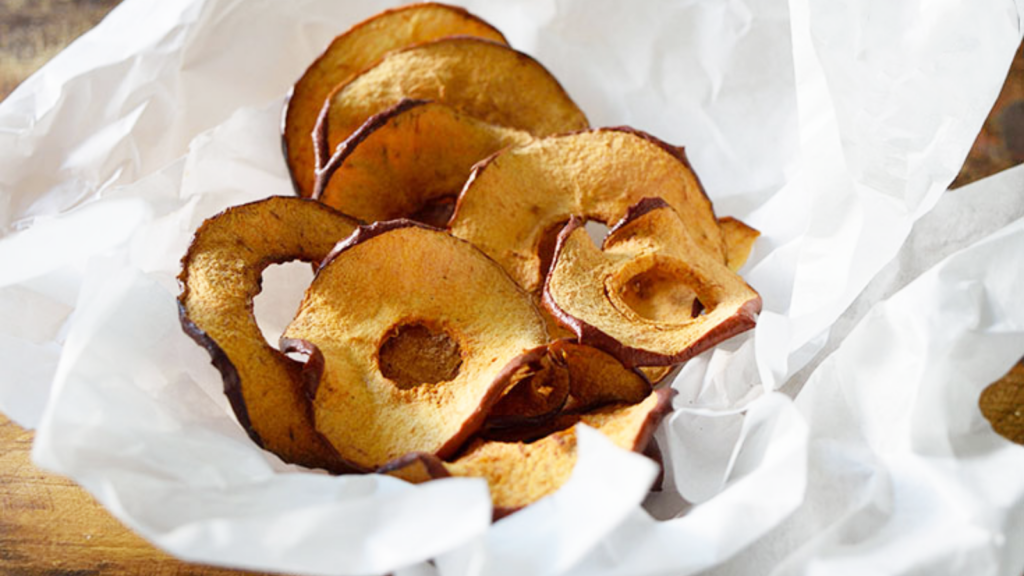 You can't get much healthier than these one-ingredient Air Fryer Apple Chips. That's right; it's just apples. Nothing else unless you want to add cinnamon. Either way, you make them, they are a delicious, fiber-filled option for your next trip.
13. No-Bake Granola Bars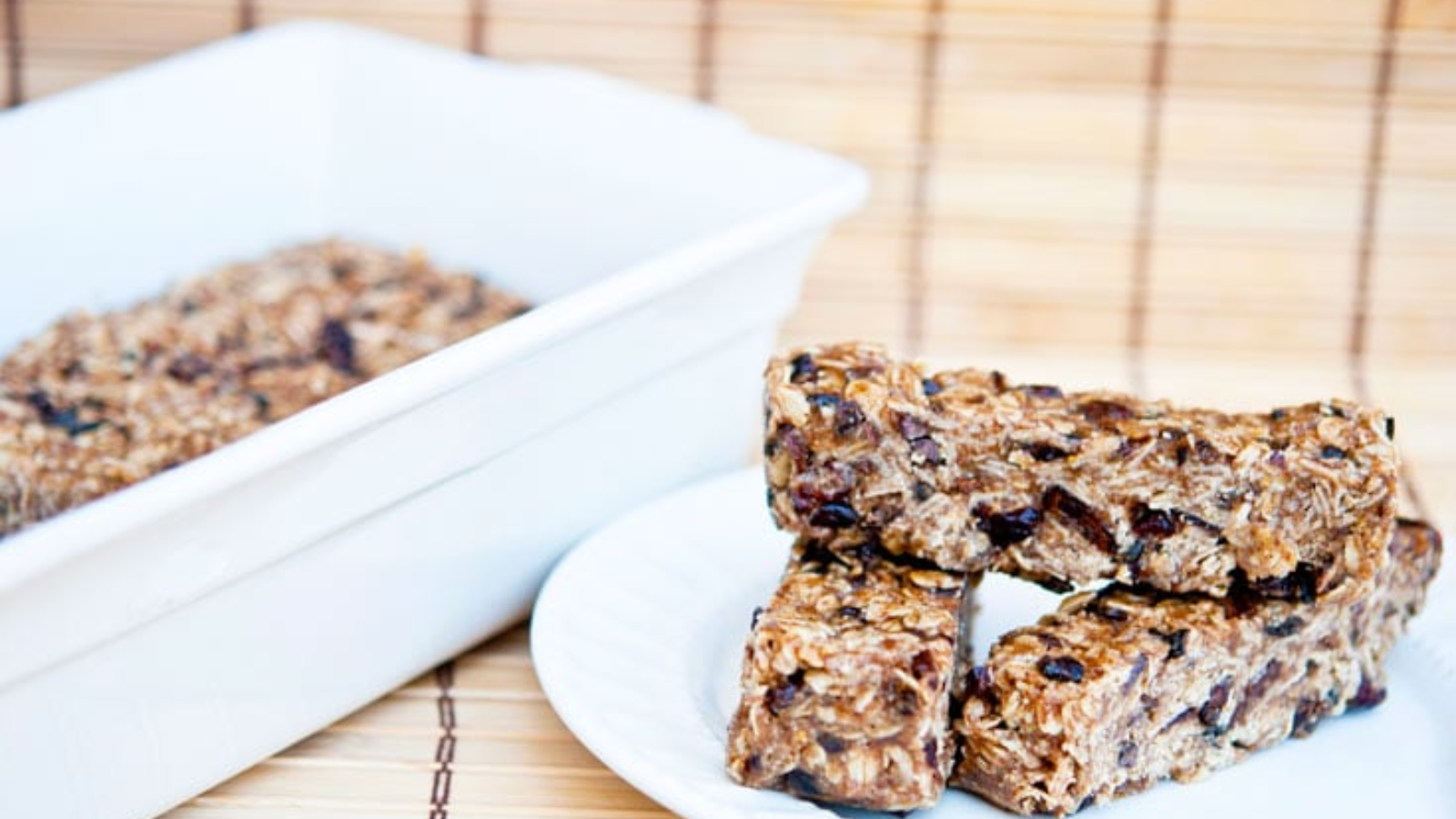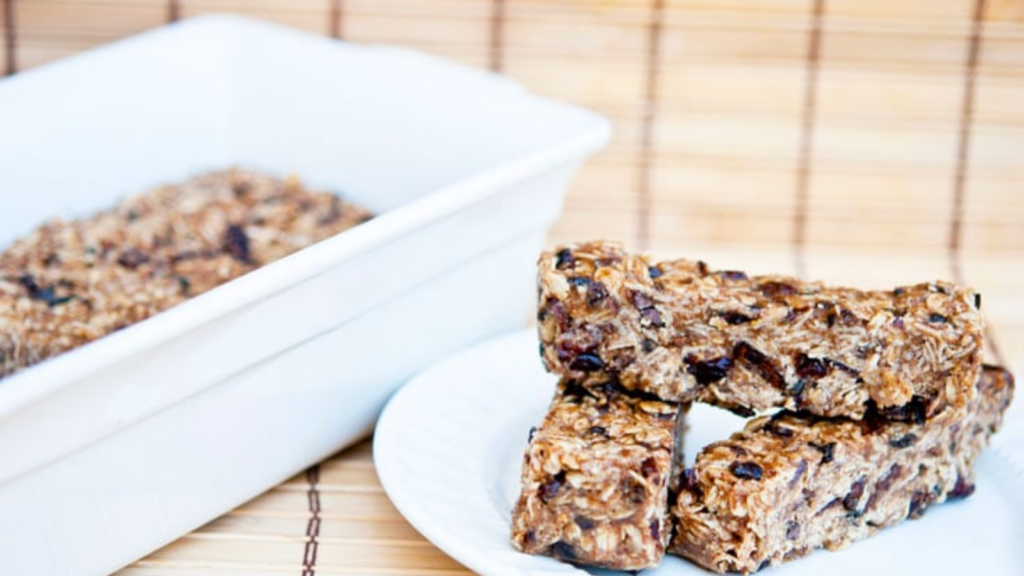 These No-Bake Granola Bars are a great way to make a quick snack so you can get out the door. No baking involved.
14. Low Carb Trail Mix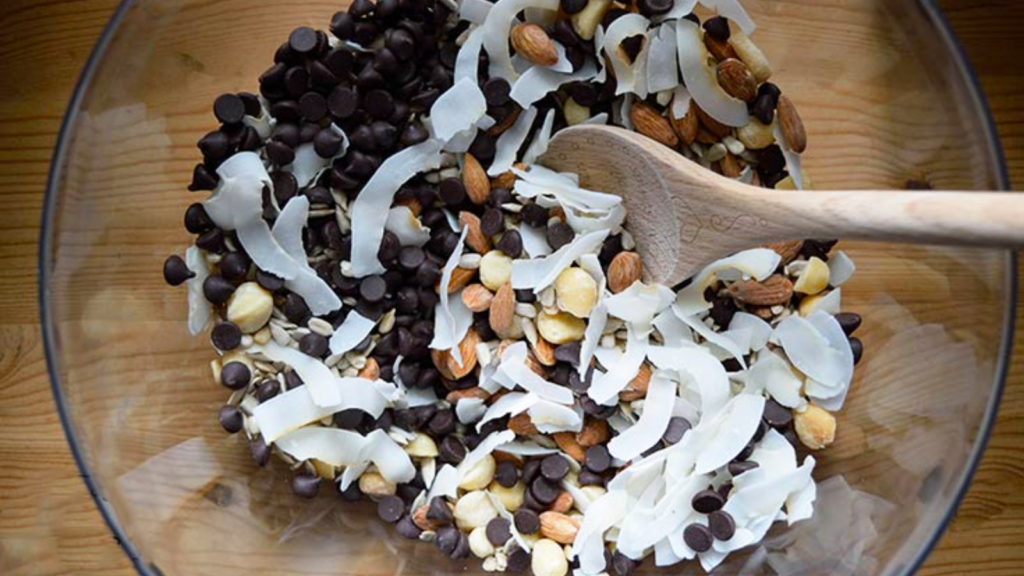 Here's another one for the low-carb eaters out there. This Low Carb Trail Mix is so easy to put together, needs zero refrigeration, and is surprisingly filling. The only recommendation is to not leave it in a hot car. Better to have the chocolate melt in your mouth instead of in your car.
15. Oat Flour Crackers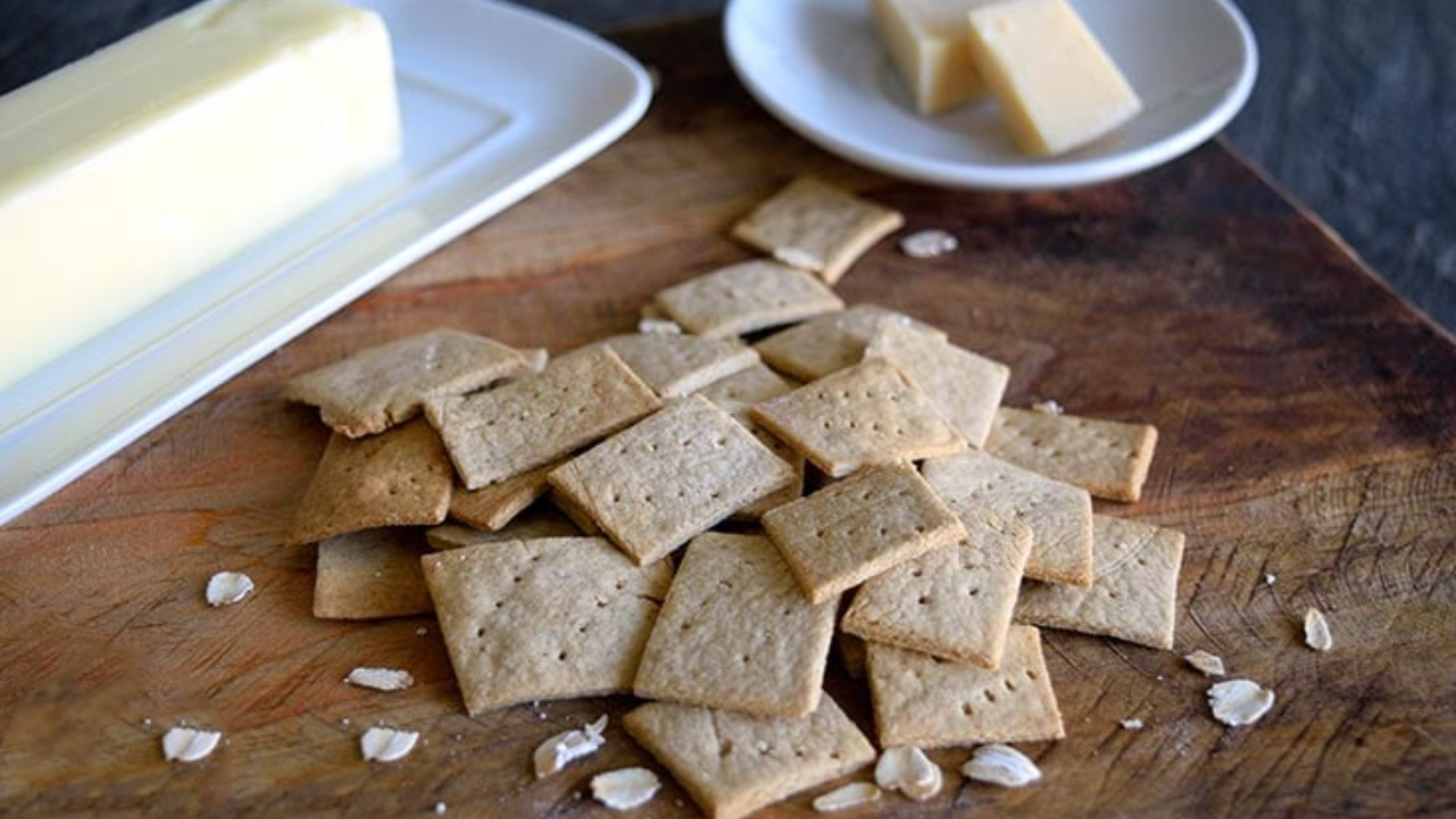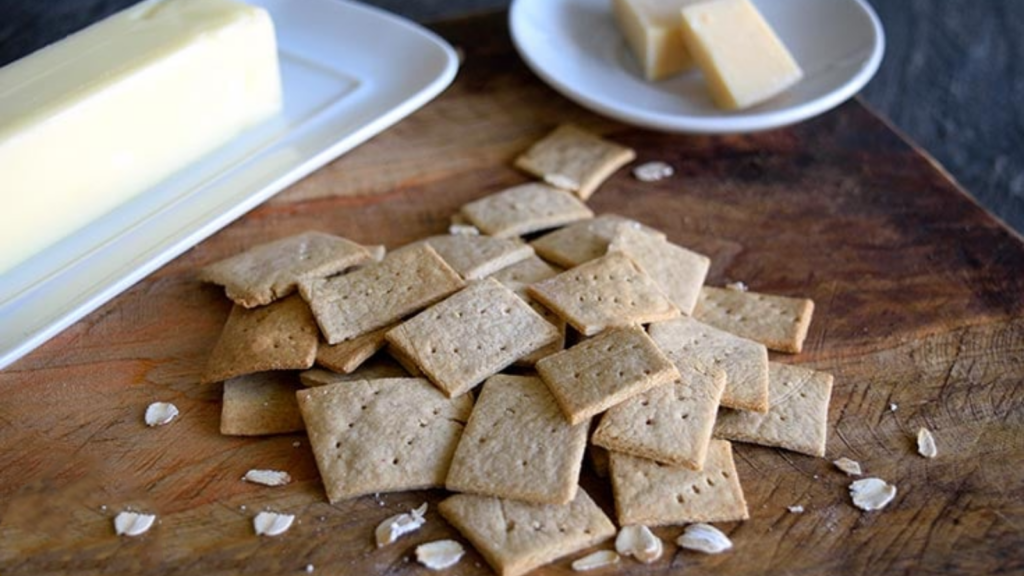 If you are gluten-free, these make-ahead Oat Flour Crackers are a delicious way to ensure you have something to eat on the road. Stop along the way for a drink and your favorite hard cheese for a delicious roadside snack.
The Daily Snack Tray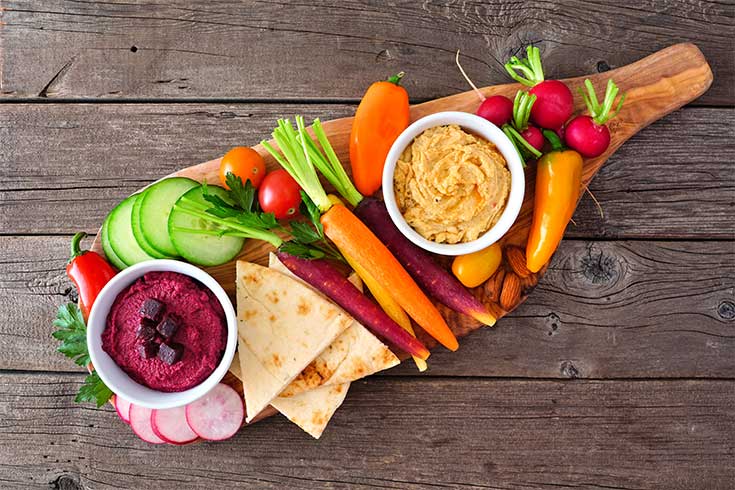 Home with the kids? This snack tray idea is a great way to get them to snack on healthy foods all day and quit bugging you for snacks. Works for adults too!
After-School Snacks That Won't Ruin Dinner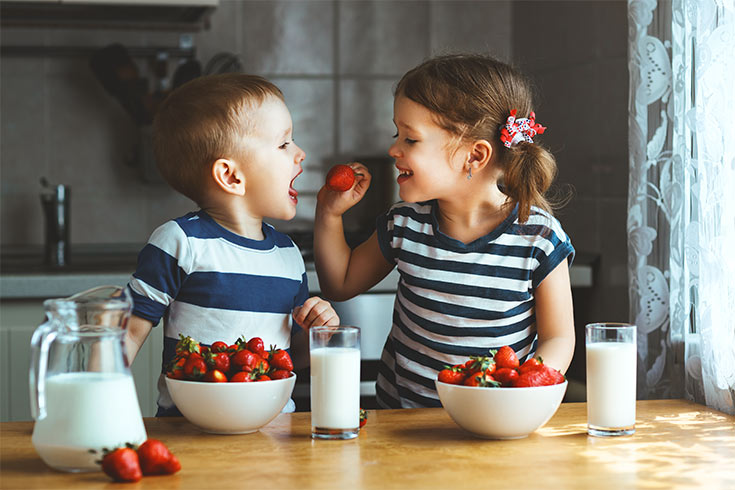 Sick of the kids ruining dinner with everything they eat after they get home from school? Here are some ideas for healthier snacks they'll enjoy that won't ruin dinner.
Need Some Healthy Movie Snacks?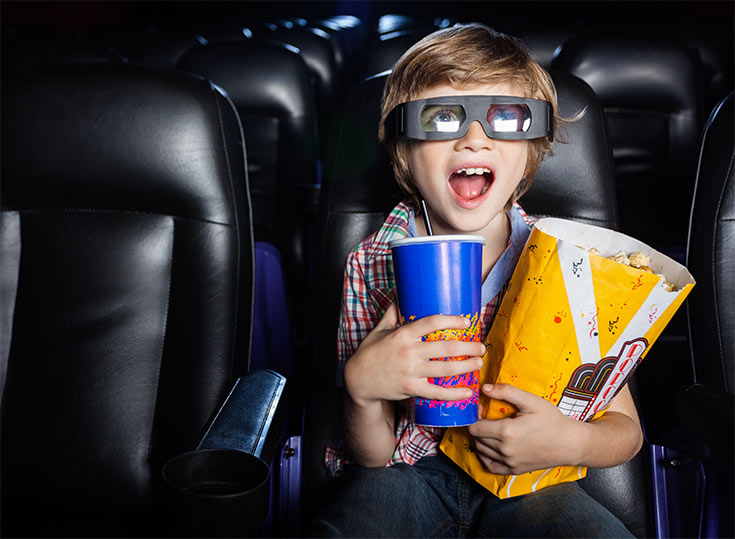 The food shack at the movie theater can leave you with a tummy ache when the movie is done. Here are some snacks you can sneak in or enjoy at home for a happier belly.
40 Clean Eating Road Trip Snacks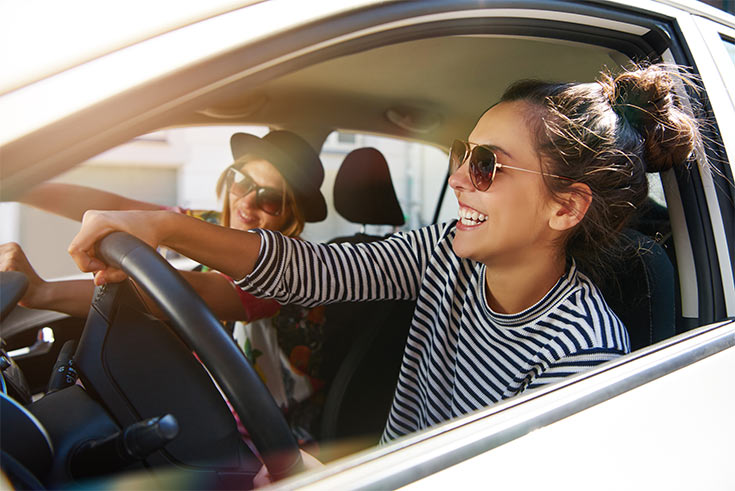 Hitting the road soon? Take along some healthy snacks that will keep you from overspending and ending up with a stomach ache because we all know that the food you buy on the road is rarely, if ever, the healthiest option.
This originally appeared on The Gracious Pantry.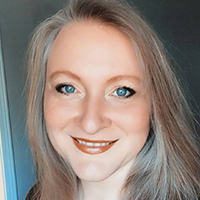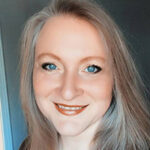 I'm Tiffany, a writer for MSN and the AP Newswire, a cookbook author, digital publisher, food lover, and mom. I create healthy, clean eating recipes for everyday living.