This post may contain affiliate links. Read my
Privacy Policy.
As an Amazon Associate I earn from qualifying purchases.
Wondering how to make a Frittata? They are super simple, and often pretty darn impressive if you have guests to serve.
Frittatas are one of the most simple breakfasts you can make. They can be made small for one person or larger for feeding more people. Just pick your pan and adjust the number of eggs accordingly!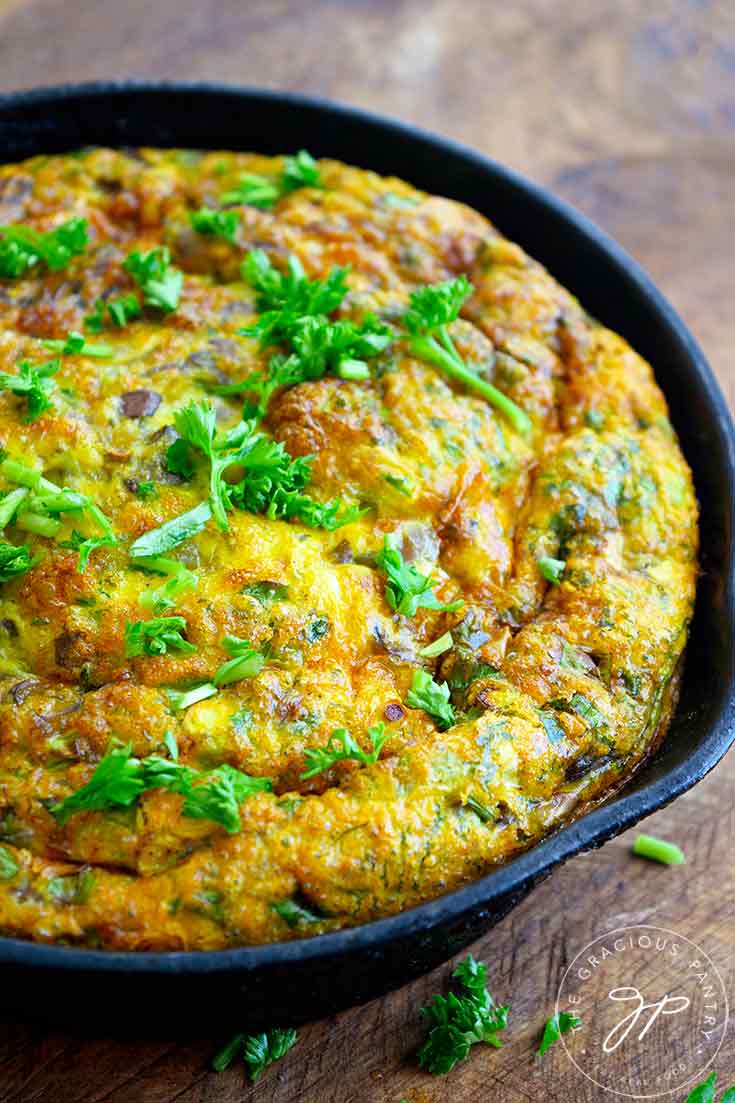 HOW TO MAKE A FRITTATA
Frittatas are made very simply. The basic steps are as follows:
Sauté tons of veggies.
Mix with a small bit of milk, cheese and raw, beaten eggs.
Bake in a casserole dish, cast iron skillet, tart pan or muffin tin.
All that being said, there are a few nuances to making a really good frittata, and I'm going to share all my tips with you here!
THE BEST FRITTATA TIPS:
Fluffy eggs – If you want your frittata to be fluffy, you have to add in a small amount of heavy cream or full fat dairy. For those who are dairy free, full fat coconut milk will work if you don't mind the very slight change in flavor (I actually prefer it!). It's a small addition that really makes a huge difference. In a pinch, I've also used almond milk. It works, but not nearly as well as something that has some fat content.According to Bon Appetite magazine:


For every dozen eggs you use, you'll need a half-cup of dairy. Six-egg frittatas get a quarter-cup… Use too much dairy, and the eggs will be too loose. Use too little, and you'll miss out on the creamy-luscious goodness. (source)

Add stuff – For every 12 eggs, you can add about 3 cups of cooked veggies or add ins. The trick is, to make sure they are cooked first. Adding raw veggies won't give you the full flavor that sautéd veggies will give you. And if you are using dried herbs, sauté them right along with your veggies.
Don't over cook – Even the frittata in the photo is slightly overcooked. The truth is, you don't want a golden top. Frittatas should be ever so slightly undercooked to be just right. But I'm a fanatic about cooking things well, so I always end up with a golden-brown top. Is it overcooked, yep. But I'm personally okay with that. Others won't be. The proper way to cook a frittata is to remove it from the stove before the top browns.
HOW TO MAKE A FRITTATA IN THE OVEN
This is the simplest way to make a frittata. All you have to do is use a cast iron skillet much like you would a casserole dish. Once you have whisked everything together (eggs and mix-ins), simply pour it into your skillet and pop it into the oven. Bake at 350 F. for 20-30 minutes. The best way to minimize on dishes for all of this is to sauté all your mix-ins in the cast iron skillet. Whisk your eggs in a separate bowl and then pour the eggs into the pan after the veggies are done. Then slide the whole thing into the oven. Easy!
HOW TO MAKE A FRITTATA ON THE STOVE
If you like your frittatas on the thinner side, then this demonstration from Bon Appetite is a great way to do it. It involves flipping your frittata, so you have to be comfortable with that. However, if that's all too much work for you or you have a thicker frittata that is harder to make with their method, I have successfully made a stove top frittata by using a lid that fits my pan. You have to keep the heat relatively low and make sure you have plenty of oil in the bottom of the pan. Keep the heat on a medium-low setting and cover the pan tightly with a lid. While the cooking times will vary based on the size of your frittata, it's possible to cook a frittata this way. The bottom will be well done, but I've never found this to be off putting. In fact, I kind of like it. Just keep in mind that with this method, you do have to watch things very closely. The moment the top of the frittata looks like it's getting close to done, turn off the heat and leave the lid on. Let the heat in the pan finish cooking to your preferred doneness. Then cut and serve.
FRITTATA INGREDIENT COMBINATIONS
Not sure what mix-ins to add to your frittata? Here are some suggestions:
Fresh herbs and parmesan cheese
Spinach and feta cheese
Green chilis and red bell peppers
Mushrooms and asparagus
Sun dried tomatoes and olives
Extra veggies from your fridge – Frittatas can help use up leftover produce!
SKILLET FRITTATAS
So let's look at the skillets you might want to consider. There are two types that work for a frittata.
Cast Iron – A cast iron skillet is my go-to for making frittatas. They are durable, handle heat changes well and easily go from the stove top to the oven.
Non-stick – A good quality non-stick pan (no Teflon please!) is perfect for stove top frittatas. If the stove top is your preference and you don't mind flipping frittatas, then this may be the option for you.
WHAT TO COOK A FRITTATA IN OTHER THAN A PAN
You can cook frittatas in different types of dishes as well. The two main ones that most people use are:
Casserole dishes – For oven baking
Muffin tins – For oven baking – Basically portable frittatas (egg muffins!)

THE BEST CHEESE FOR FRITTATAS
You'll find that everyone who loves frittatas has a very different opinion on what the best cheese is. I personally don't use any because I can't have dairy and my frittatas are delicious every time! But I can also understand the love of a good cheese.
A big part of which cheese you choose will depend heavily on what other types of mix-ins you use. For example, if you use sun dried tomatoes and Italian spices, then a good mozzarella or even ricotta will be good. If you use fresh herbs and light veggies such as asparagus and mushrooms, then parmesan is a great cheese to use. Feta is a favorite for many, especially a salty feta. So think about what mix-ins you'll be using and pair your cheese accordingly.
Dairy really does add a lot of varied flavors and nuance to a frittata. Here are some basic suggestions:
Salty feta
Whole-milk ricotta
Goat cheese
Gruyere – Perfect for frittatas with spinach and other greens in it.
Burrata
Cheddar cheese
Grated parmesan cheese (the real stuff)
WHAT TO SERVE A FRITTATA WITH
Frittatas are typically the main event. But they are wonderful served with tasty sides as well. Here are some suggestions:
A light, green salad (think spring mix)
A side of good quality bacon
Sautéd mushrooms (if you quiche doesn't have them already)
A fresh fruit salad
Warm toast
Basically, any breakfast side dish that goes with eggs will work here. Enjoy!
HEALTHY FRITTATA RECIPES:
Here are a couple of recipes you can try:
SUBSCRIBE:
Remember to subscribe to my free, Gracious Pantry Newsletter to receive all my latest recipes in your inbox! Click here to sign up!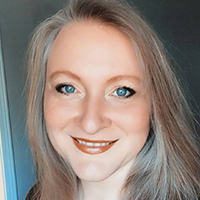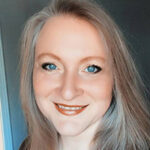 I'm Tiffany, a writer for MSN and the AP Newswire, a cookbook author, digital publisher, food lover, and mom. I create healthy, clean eating recipes for everyday living.