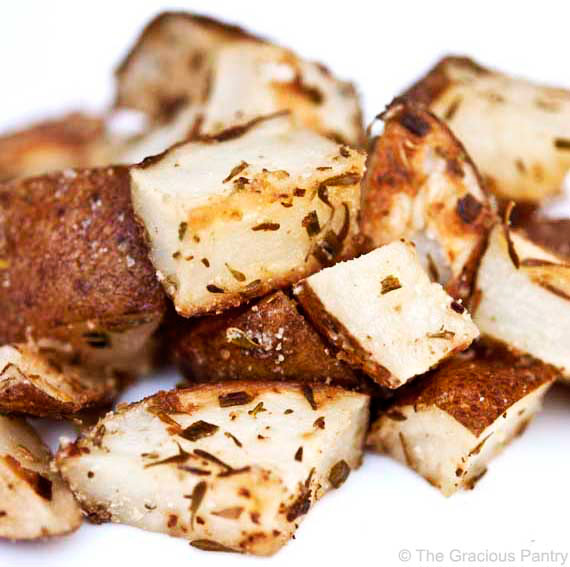 While I make it a point not to eat many white potatoes, I know there are a lot clean eaters who do eat them. And since I love them more than I should, I will have them on special occasions. And this is definitely a special occasion kind of potato!
These will outdo any restaurant version because they actually taste like real potatoes. Not something that was processed beyond recognition, frozen, defrosted, and deep-fried before it landed on my plate as an afterthought to the main course.
Play with the amounts and the spices until you find that perfect combination for you. This recipe is meant to be more of a jump-start than an actual instruction for a morning dose of tubers. And frankly, this will work at any time of day. These would be great for dinner with a nice piece of chicken and a load of veggies. But any way you serve it, you're in for some darn good country potatoes!
YOU MIGHT ALSO ENJOY:

Clean Eating Country Potatoes
(Makes approximately 8 servings)
Ingredients:
4 medium russet potatoes
1 large, red onion, diced
1 tablespoon dried parsley
1 tablespoon garlic powder
1 tablespoon onion powder
2 teaspoon marjoram (optional)
1 tablespoon Olive oil + extra if needed.
Directions:
Saute the onion in olive oil until it becomes translucent.
Add all other ingredients to the pan and cover with a lid, keeping the heat at medium.
Stir often, and cook until the potatoes are soft.
Salt and pepper to taste.