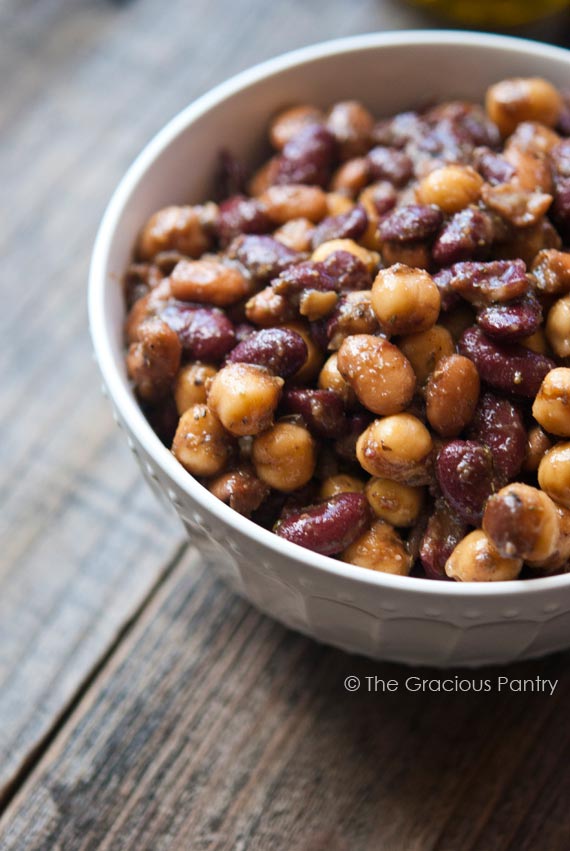 "Beans, beans, the wonderful fruit"…. Okay, we won't go there….
But seriously, this salad was awesome! I love balsamic vinegar, so this was right up my alley. I adjusted the spices as I went along until I got them just right.
With all the summer festivities coming up soon, I thought that putting together a quick dish you can "dump, mix and take along" would be perfect. I mean, just because it's summer doesn't mean our schedules slow down any. Am I right?
So yes, this recipe uses canned beans. However, if you choose to use home cooked beans instead, the measurement is about 1 1/3 cups per type of bean. So feel free to get creative here!
This makes a great side dish to any barbecued meats. And if you're vegetarian, enjoy this with some brown rice on the side and some veggies!
YOU MIGHT ALSO ENJOY: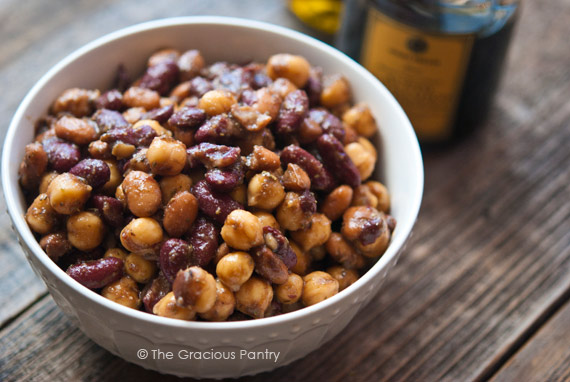 Clean Eating 3 Bean Salad
Author:
Serves:
Approximately 4 cups
Ingredients
1 (15 oz) can garbanzo beans, rinsed and drained
1 (15 oz) can pinto beans, rinsed and drained
1 (15 oz) can kidney beans, rinsed and drained
2 tbsp. olive oil
3 tbsp. aged balsamic vinegar
1 tsp. onion powder
2 tsp. garlic powder
2 tsp. Italian seasoning
Instructions
In a large mixing bowl, combine all ingredients and mix well until the beans are well coated with dressing.