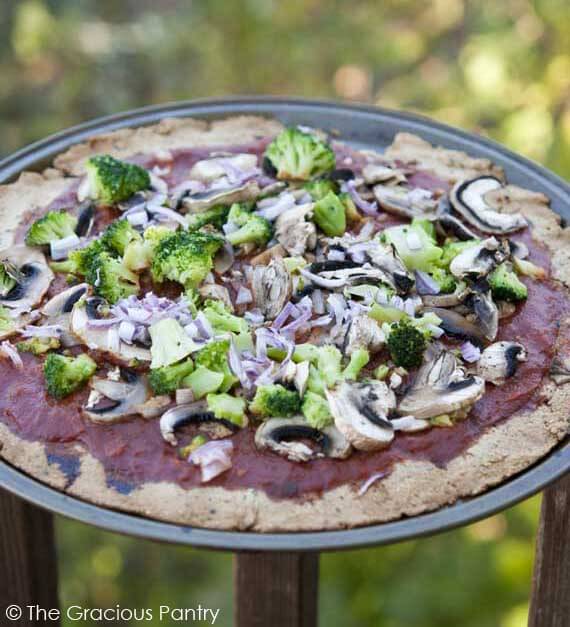 I've been meaning to do this for a while. But the whole "grain free baking" thing has really put me off. I just cannot seem to get a feel for it. Usually, I rely heavily on my instincts when I cook. But the whole grain free thing really has me stumped. Things just don't come together like they are "supposed" to. Where I normally get things right on the first try, I now have to do things 2 and 3 times. I suppose it's all a learning curve, but I'll get there.
I'm not totally grain free yet. I'm sort of easing myself into it. Overall, I think I'll be leaning towards lower carb recipes in general for a while. It seems to be what my body agrees with most. So like it or not, here I go!
This particular recipe took me three attempts to master. But I did eventually get it, and I think it's pretty tasty. I hope you will too!
Recipe notes: I'm trying to cut down on sodium, so this recipe doesn't contain any added salt. However, I believe this is one of those recipes that would really benefit from it. So if you don't have to worry too much about sodium, I would add about 1/2 tsp. to this. Just be sure to use a good quality salt. Also, this is definitely a Paleo style pizza. Those counting fat grams will want to skip this recipe. (Try this one instead.)
YOU MIGHT ALSO ENJOY:

Clean Eating Grain Free Thin Crust Pizza Dough
(Makes 1 large pizza )
Ingredients:
1 1/2 cup sunflower seed flour (see directions below)
1 1/2 cups almond flour
1 tbsp. garlic powder
1 tbsp. onion powder
1 tbsp. Italian seasoning
2 tbsp. coconut oil
3 whole eggs
Directions:
In a large mixing bowl, combine the flours and spices. Blend well.
Using your hands, rub the coconut oil into the mix, much like cutting butter into flour. Rub it in well until you have no clumps of oil left.
Again, using your hands, mix in the eggs and knead until you have a somewhat sticky dough.
Wash your hands, then with them still being damp, spread your dough over a pizza pan or cookie sheet that has oiled parchment on it. (You can also rub a little oil on your hands if that works better) This is important. Without parchment AND oil, you'll end up with a mess. (I learned the hard way on that!)
Spread the dough out over your pizza pan or cookie sheet. This can take a few minutes, so don't give up. You want it to be about 1/4 inch thick. So pretty thin!
Bake at 350 F. for 20-25 minutes.
Remove from oven and allow to cool.
Carefully (get help if you need extra hands), flip the dough over. Top with your pizza toppings and bake as needed. You may see a bit of a "raw" spot in the middle when you flip the crust. You can bake this further for about 10 minutes or you can simply add your toppings and finish baking that way.
SUNFLOWER SEED FLOUR
This is a very simple process. Just empty a bag of sunflower seed into a food processor and blend for 1-2 minutes, or until you have flour. Note that it will be a bit more coarse than regular flour.