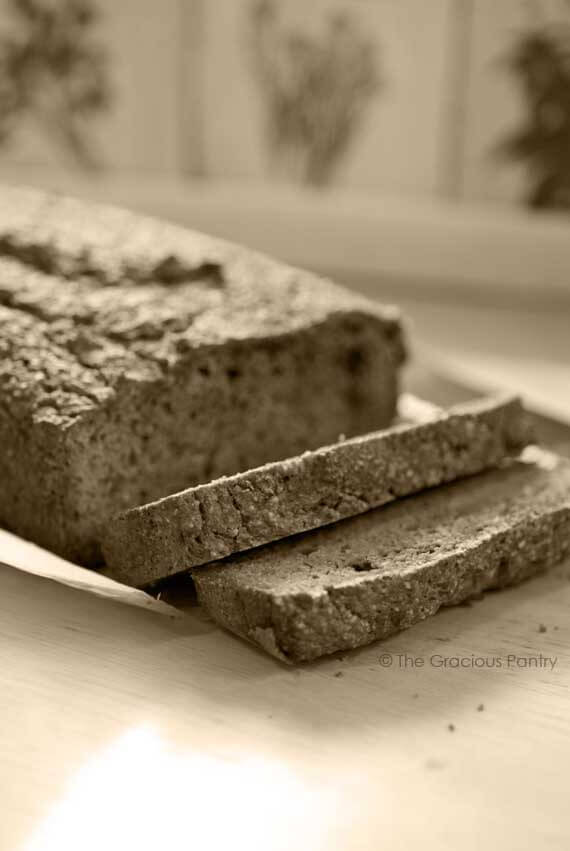 These days, it's not often that I get to read other food blogs. Not because I don't want to (I really, really do!), but because I just don't seem to have the time. But on occasion…
On occasion I do actually make it to other blogs on the web. On occasion, I throw caution to the wind, throw my schedule out the window and indulge in reading what somebody else has to say for a change. And on occasion, I find true inspiration in what I read.
I had just such an occasion last week when I was searching for grain free bread recipes. Mini Chef was having tummy issues so I was doing a seudo-elimination diet thing to see if I could pinpoint the problem. In the end, it wasn't grains. It was dairy! But while we were going through it, I was going crazy trying to figure out what to replace his bread with. That's when I found this blog, "Living Healthy With Chocolate". OMG!! Who wouldn't love a blog with "healthy" and "chocolate" together in the same title??!
This blogger had a grain free bread recipe that I had to try. The photo of her bread just looked really, really yummy. But at the same time, I had to make due with what I had in the house. I was out of almonds, but had bags and bags of sunflower seeds in the freezer. So I played around with the recipe a bit and came up with this one. Mini Chef loved it and I felt comfortable giving him bread that still fit with our mission to figure out what was going on. A win-win for this mom.
Of course, now I know that the issue wasn't bread, but the butter I put on it! But either way you look at it, I ended up with a wonderful bread recipe.

Clean Eating Grain Free Bread
(Makes 1 loaf)
Ingredients:
2 1/3 (315 g) cups raw sunflower seed flour (see instructions below)
1 tbsp. chia seed
1/4 tsp. sea salt
1 tsp. baking soda
3 tbsp. coconut flour
1/4 cup (60 ml) coconut oil in liquid state
4 whole eggs
1 tsp. apple cider vinegar
1/2 cup (125 g) apple sauce
Directions:
Combine all dry ingredients, stirring well, and then add in all remaining wet ingredients.
Pour into a parchment-lined loaf pan and bake at 350 F. for 45-55 minutes, or until a knife pulls out of the bread clean.
Please note: If you're wondering about the green color in the bread, it's a perfectly natural reaction from combining the sunflower seeds with the baking soda. It does not affect the flavor at all.
SUNFLOWER SEED FLOUR
This is a very simple process. Just empty a bag of sunflower seed into a food processor and blend for 1-2 minutes, or until you have flour. Note that it will be slightly more coarse than regular flour.