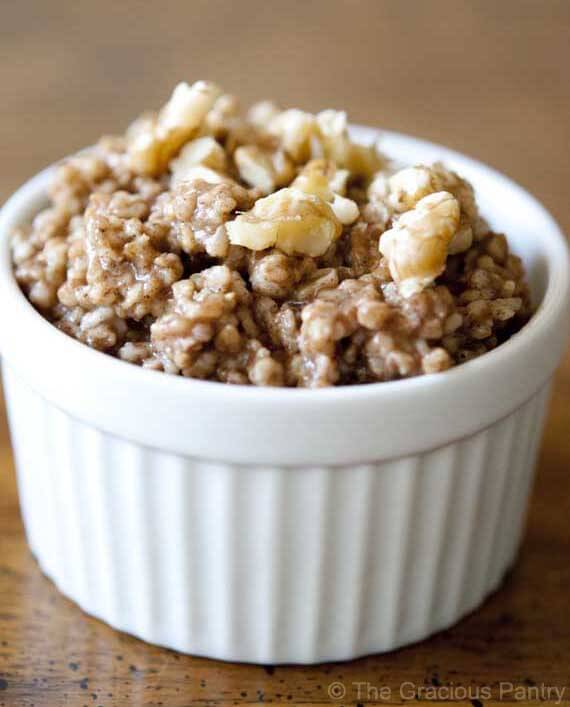 This recipe came about from a fan request. I really struggled with getting the spices just right until it dawned on me to simply use the spiced from my Clean Eating Gingerbread Waffle recipe.
From that point on, I was a happy girl. I will say that these spices are very strong (I love strong flavors). So if you prefer a milder flavor, double the amount of oats you cook and then freeze some for future breakfasts. Or, you can always just reduce the spices by half. The great thing about these is that you can make one waffle, taste it, and then adjust the spices to your liking.
Any way you do these, it's great to have a stash in your freezer for a quick, whole grain breakfast.
YOU MIGHT ALSO ENJOY:

Clean Eating Gingerbread Oatmeal
(Makes 4 servings)
Ingredients:
4 cups water
1 cup steel cut oats
1 1/2 tablespoons ground cinnamon
1/4 teaspoon ground coriander
1 teaspoon ground cloves
1/4 teaspoon ground ginger
1/4 teaspoon ground allspice
1/8 teaspoon ground nutmeg
1/4 teaspoon ground cardamom
Maple syrup to taste
Directions:
Cook the oats to package directions but include the spices when you add the oats to the water.
When finished cooking, add maple syrup to taste.