Clean Eating Christmas Cookies
This post may contain affiliate links. Read my
Privacy Policy.
As an Amazon Associate I earn from qualifying purchases.
Tis' the season for baking clean eating Christmas cookies!!
Baking season is in full swing and few treats say Christmas like holiday cookies do. Most of us have our annual cookie traditions. Cookies we make every year, regardless of what else is going on because it's just not Christmas without them.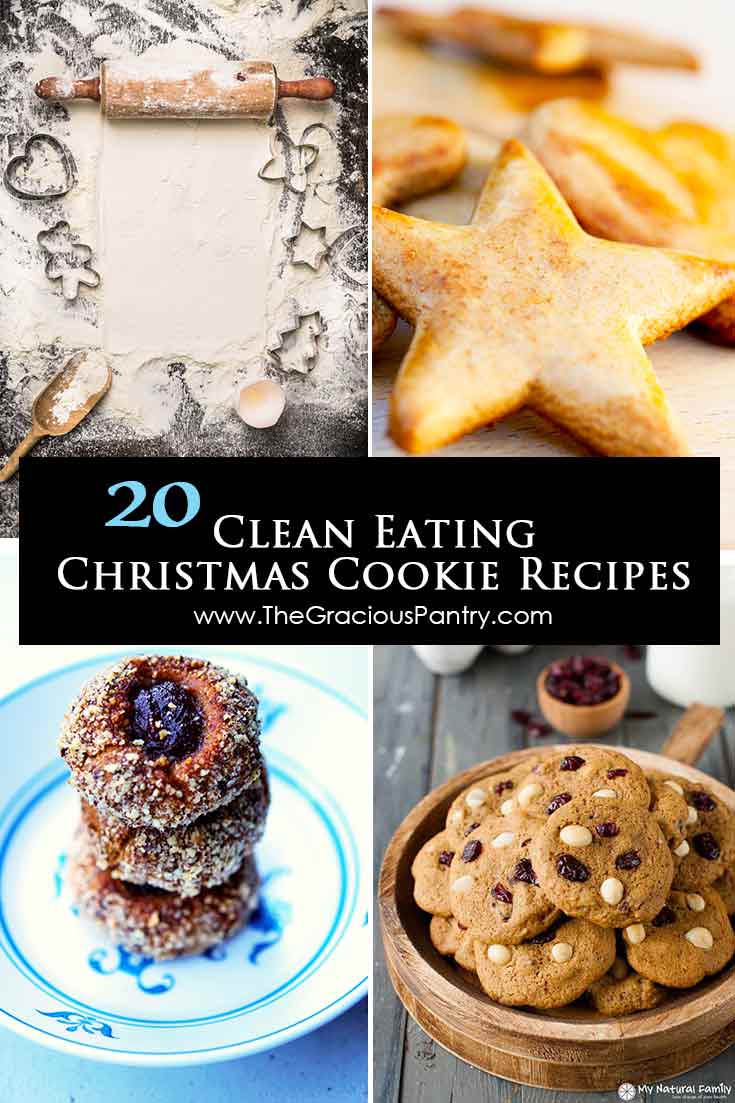 My mom left me just such a recipe. It's not clean by any means, but it wouldn't be Christmas without them, so I splurge once a year. I think most of us do!
But just in case you want some sweets for dessert that don't totally annihilate your eating plan, here is a list of clean eating Christmas cookies you can bake at home without the guilt. Clean, delicious, real-food ingredients that will actually manage to give you a little good nutrition along with your sugar fix.
Healthy Christmas cookies are still cookies with calories and fast like any other. The difference is in the quality of the cookie. A good, healthy Christmas cookie recipe should always be a staple at Christmas. The taste and texture should be just as good as any other cookie. Make a few batches to share with friends and family, and don't forget a few cute cookie cutters to make things festive!
What Are Some Classic Seasonings And Extracts To Have On Hand For Holiday Cookies?
Here is a list of holiday baking spices and extracts you won't want to do the holiday season without. They are simple ingredients that can be found in most grocery stores.
Ground ginger
Pumpkin spice
Ground cinnamon
Ground cloves
Ground nutmeg
Ground allspice
Unsweetened cocoa powder
Lemon extract
Orange extract
Vanilla extract
Peppermint extract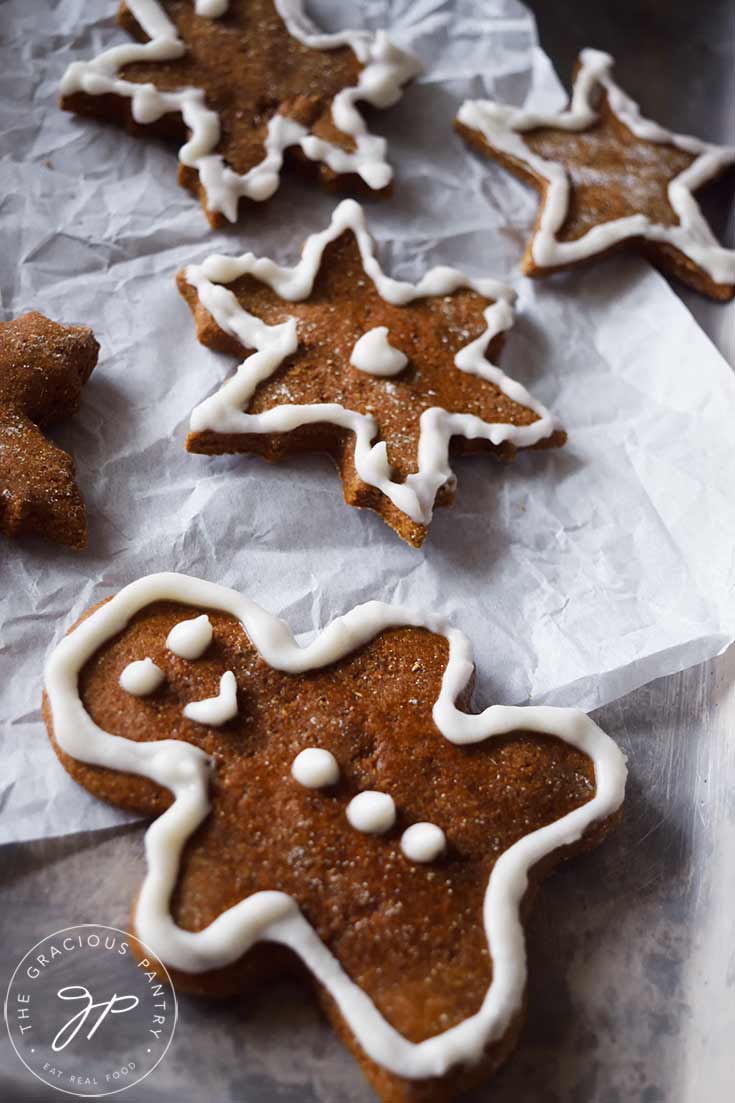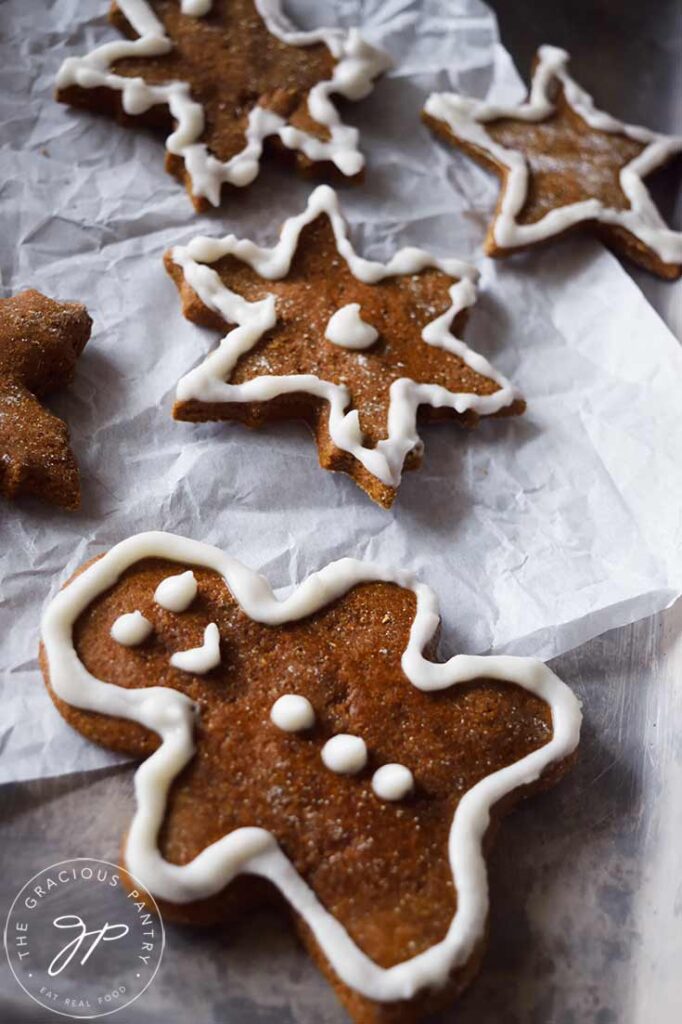 How Do You Make Healthier Christmas Cookies?
It comes down to switching some main ingredients for healthier versions. Here are some substitutes to get you started.
Salt – Opt for good quality salts such as sea salt or pink Himalayan salt. Even kosher salt is good.
All-purpose flour – Choose either whole wheat pastry flour, or white whole wheat flour (which is often easier to find). And if you are gluten-free, you'll want to use a gluten-free flour blend or opt for things like almond flour (great for paleo-friendly cookies) or oat flour. Chickpea flour is also great for adding to a baking blend.
Sugar – There are many substitutes that are appropriate for different recipes. Consider honey, maple syrup, molasses, coconut sugar, Sucanat, or monk fruit. Basically, you just want to avoid the white, refined sugar that is dirt cheap at the store.
Butter – While butter adds tons of flavor to baked goods, you can easily reduce the amount you use by choosing to cut the amount in half and substitute the other half with unsweetened apple sauce. If you are dairy-free or vegan, there are a couple of good substitutes on the market. My favorite is Miyokos butter. It's a little pricey, but it's the closest thing I've found to real butter. (Not paid to promote them, just sharing what I've tried.)
Eggs – If a cookie recipe calls for eggs, there really aren't too many options for substitutions. You can try vegan substitutes, but many are not considered clean.
Frosting – I have found that, while the color isn't a pretty, Christmasy white, you can make an absolutely delicious frosting by mixing powdered coconut sugar or Sucanat with a touch of milk and butter, and maybe a hint of vanilla extract. If you want to color it, try natural food colorings such as beet juice and spinach juice.
Cookie Baking Supplies
You'll want to keep some parchment paper and festive cookie cutters handy. An airtight container or two for storage is also a good idea. Bonus if it's freezer-safe. Click any of the images here to be taken to that product on Amazon. (Affiliate links)
More Healthy Cookie Recipes
Remember to subscribe to my free, Gracious Pantry Newsletter to receive all my latest recipes in your inbox! Click here to sign up!

Clean Eating Christmas Cookies
Cut Out Cookies – The Gracious Pantry
Healthy Copycat Cranberry Bliss Bars – Amy's Healthy Baking
Gingerbread Cookies – My Natural Family
Dark Chocolate Cranberry Oatmeal Cookies – Amy's Healthy Baking
Cranberry Macadamia Nut Cookies – The Gracious Pantry
Christmas Thumbprint Cookies – My Natural Family
Pecan Pie Thumbprint Cookies – Amy's Healthy Baking
Maple Meringue Cookies – Lexi's Clean Kitchen
Midnight Chocolate Peanut Butter Cookies – A Clean Bake
Chocolate Mint Balls – Living Well Mom
Gingerbread Shortbread – The Gracious Pantry
No-Bake Chocolate Fudge Cookies – Oh She Glows
Almond Maple Shortbread Cookies – 100 Days of Real Food
German Oatmeal Cookies – The Gracious Pantry
Coconut Oil Fudge – ifoodreal
Cookie Dough Cheesecake Bars – Lexi's Clean Kitchen
Snickerdoodles – The Gracious Pantry
Healthy Mocha Brownies – Clean Eating Couple
Maple Peanut Butter Chocolate Chip Cookies – Cookie and Kate
Thumbprint Cookies – The Gracious Pantry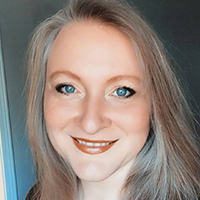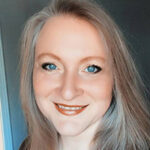 I'm Tiffany, a writer for MSN and the AP Newswire, a cookbook author, digital publisher, food lover, and mom. I create healthy, clean eating recipes for everyday living.