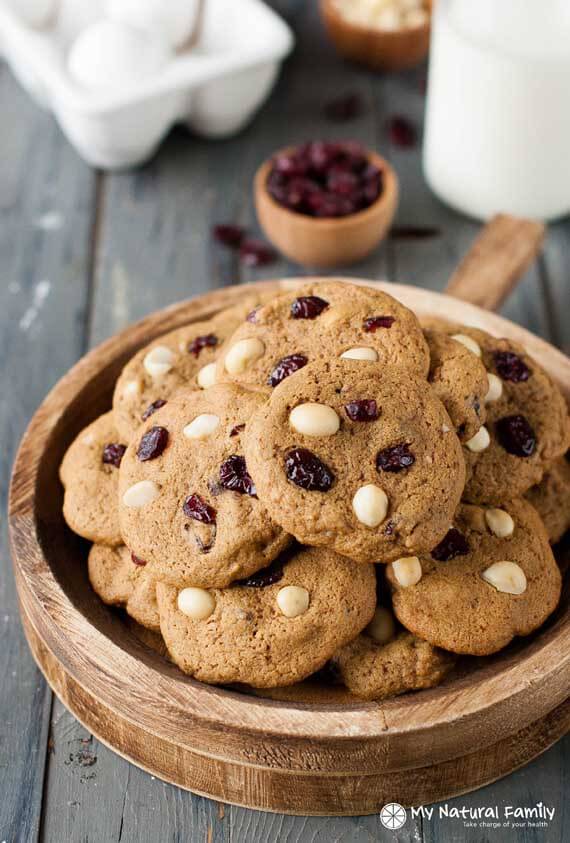 Hey everyone, my name is Rebecca Baron from My Natural Family. I am so excited to share one of my original recipes with you on The Gracious Pantry! I have a wonderful husband and four children between 4 and 10 years old. My two oldest were adopted, when they were cute newborn babies. We then had two adorable girls on our own. My children have changed my life forever in the best possible way.
The holidays have just ended; we had a lot of fun with my siblings and their families! There are 25 family members total! So it is always a zoo, or party when we get together! We do so many things for the holidays; sports, crafts, nativity, gift exchange, singing, laughing, and lots of catching up.
Something new we did this year that worked out so good for our family was reserving our local church building. We went the whole afternoon of Christmas Eve day playing all sorts of games such as basketball, four corners, and dodge ball. This was such a great way for the kids to get their energy out! The adults even got to play some games together while the kids entertained themselves. Watching me play basketball with my siblings was an unusual site to see!
After the holidays are over I have such a hard time because all the fun is gone and it is time to go to work. So I wanted to make a recipe that I could enjoy and that would remind me of all the good memories! I think this recipe did the trick it is a great winter treat! Are you ready for it? We have clean eating cranberry macadamia nut cookies! I know right? Sounds so good but let me tell you they taste even better than they sound!
I decided to combine quinoa and oat flours in these cookies because I love the texture quinoa flour gives, but it does have a very strong flavor so I lessened that a little with the oat flour. These cookies are soft and chewy, but crisp around the edges. My children gave these the thumbs up. 😉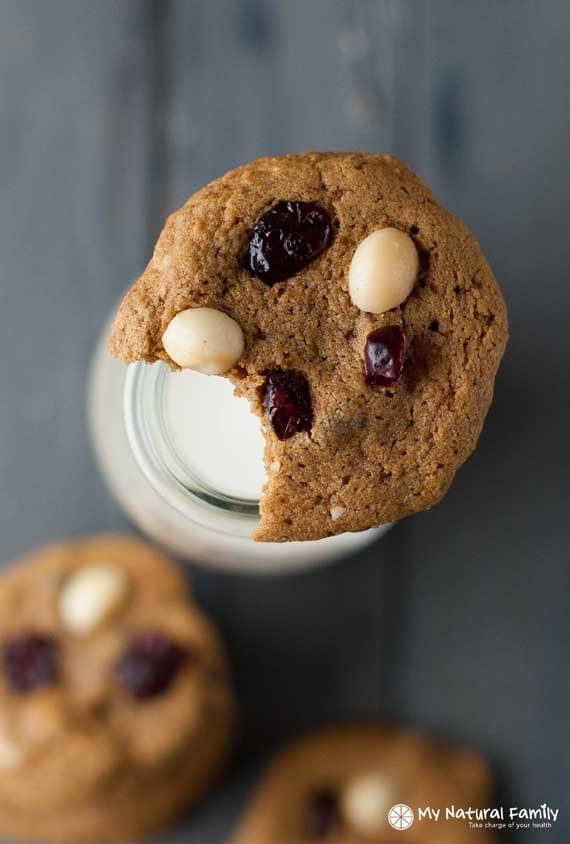 Clean Eating Cranberry Macadamia Nut Cookies
Author:
Ingredients
10 tbsp. butter, softened
3/4 cup + 2 tbsp. coconut palm sugar
1 cup quinoa Flour
1 cup oat flour
3/4 tsp. baking soda
1/2 tsp. salt
1 egg + 1 egg yolk
1 tsp. vanilla extract
2/3 cup dried unsweetened cranberries
2/3 cup macadamia nuts, chopped
Instructions
Preheat the oven to 350 degrees. Line 2 baking sheets with parchment paper or non-stick mats.
Place the softened butter and coconut palm sugar in the bowl of a stand mixer and beat together until light and fluffy, about 3 minutes.
While the butter and sugar are beating, whisk together the quinoa flour, oat flour, baking soda and salt in a mixing bowl. Set aside.
Add the egg, egg yolk, and vanilla to the creamed butter and sugar, mixing in until combined. Add the dry ingredients and mix until just combined.
Add the cranberries and macadamia nuts to the dough and mix until well distributed.
Scoop out about 2 T. of dough and lightly roll into a circle. Placed on the cookie sheet and press down slightly. Repeat with remaining dough, spacing cookies 2″ apart.
Bake in the preheated oven for 7-8 minutes, or until edges are just barley golden.
Remove a spatula and let cool on a wire rack. Store in an airtight container.
Thank you very much for taking the time to look at this recipe! I have a lot of Paleo, Gluten Free, and other healthy recipes on my blog, so if you enjoyed this post you should check out My Natural Family. We are adding new recipes and other posts daily, to help people improve their health. If you would like to see my Recipe Index click here. If you are a social media kind of person you can find me on Facebook, Pinterest, Google+, Twitter and join in the buzz. We have two great community Facebook groups you might want to join Paleo Recipes, and Essential Oil Uses. You can also subscribe for free emails for updates and new posts on the top of any of pages. Keep a look out we are excited to announce we are working on an eBook with all of our original recipes in it!