To me, this pie really symbolizes what clean eating is really about. A few, natural ingredients that, when combined, create something utterly delicious and healthy!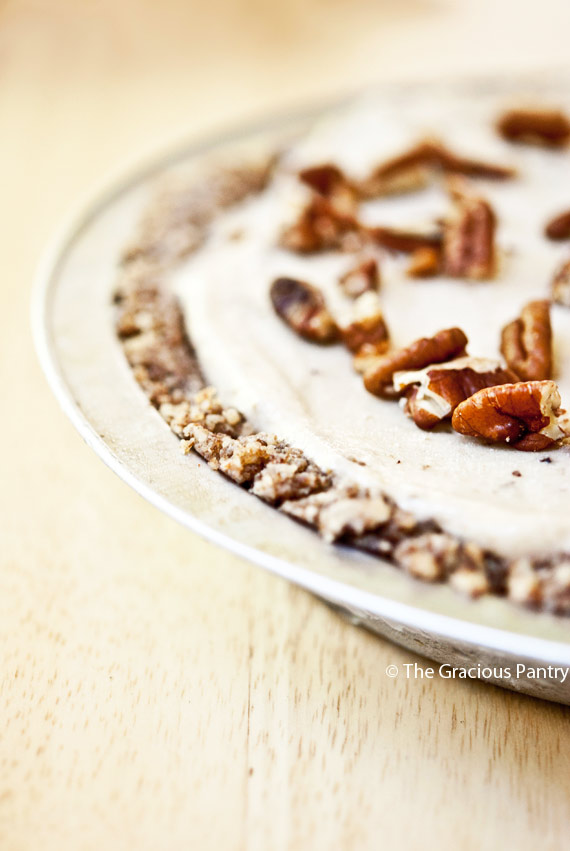 All the fats in this recipe are healthy fats from the pecans, and all the sugars are healthy sugars from the bananas!
If ever there was a clean eating dessert, this is it folks. Eat up!
NOTE: This dessert uses a Yonana's Machine. However, a food processor or high-powered blender could also work if you add a little milk (any type) to help blend it.
YOU MIGHT ALSO ENJOY:

Clean Eating Banana Pecan Ice Cream Pie
(Makes 16 servings)
Crust Ingredients:
8 ounces pecan pieces
8 seeded dates
2 teaspoons pure vanilla extract
Filling Ingredients:
5 cups sliced, frozen bananas (best if they are yellow, not brown when frozen)
2 teaspoons pure vanilla extract
Honey to taste (optional)
Directions:
In a food processor, process the crust ingredients. They are processed enough when they begin to clump together inside the processor.
Press the crust into a standard-sized pie tin with your fingers and store the crust in the freezer while you make the filling.
Put your slightly thawed bananas through the Yonana's machine.
Using a fork, beat in the vanilla extract.
Fill your pie crust and smooth out the top by using a spatula.
Freeze for at least 2 hours.
Cut and serve.