This post may contain affiliate links. Read my
Privacy Policy.
As an Amazon Associate I earn from qualifying purchases.
Wondering how to meal prep? It's not difficult, and if you plan it right, it doesn't even have to be all that time consuming either.
Bring up the term "meal prep" and I usually get one of two reactions. Either somebody knows exactly what I'm talking about and gives me tips and tricks they've discovered through trail and error, or their eyes completely haze over and they tell me how they really should be doing meal prep, like they are somehow less of a person for not doing it. And that is usually followed up by a long explanation about how busy their life is, making meal prep virtually impossible.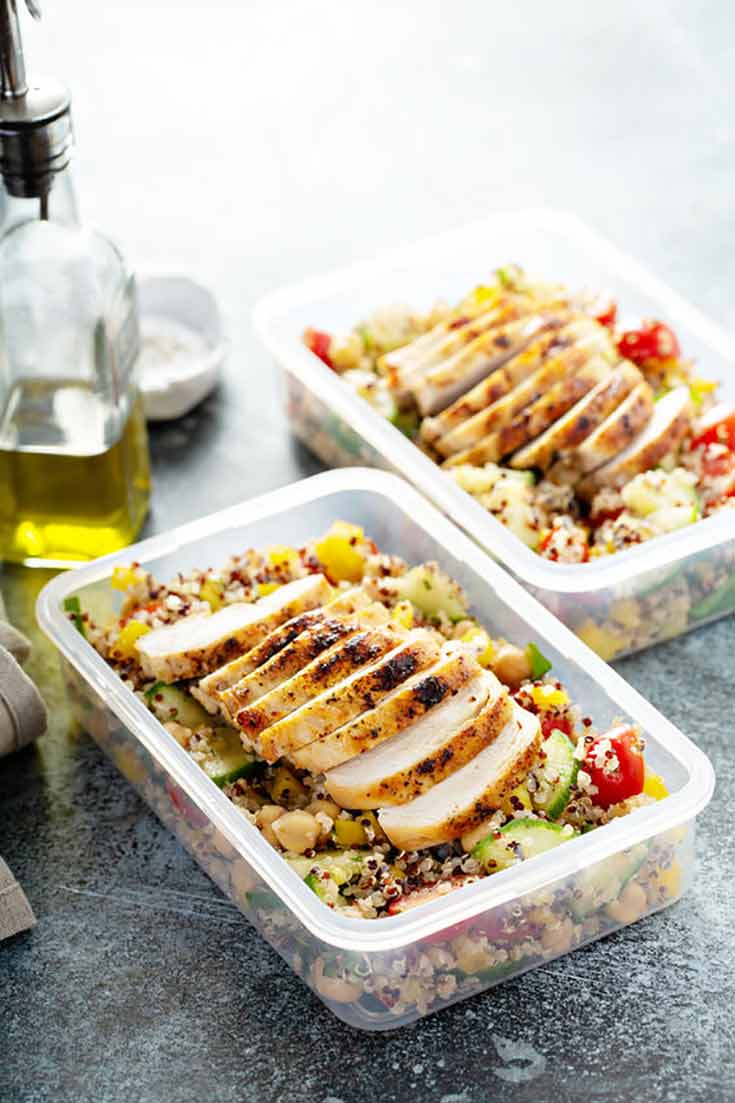 To these people, I say… "Relax! Meal prep is easy if you make it work for you!"
Here's how I do it and how you can do it too. Take what works for you and leave what doesn't!
WHAT IS MEAL PREPPING?
Meal prepping is a concept or technique applied to your usual cooking schedule. It encourages you to cook enough food in one sitting to create enough for multiple meals so you can do less cooking during busier times of the week. Just grab a prepped meal out of the fridge and go! This is particularly convenient for lunches, and I'll be giving you plenty of ideas for those. But you can also prep breakfast and dinner.
You can prep individual meals, family meals, slow cooker meals, three meals a day for up to 5 days, meals to stock your freezer with… the possibilities are pretty endless. And I promise, it's not complicated. I'll walk you through the process. Once you've done it a time or two, you'll see just how much time meal prepping can actually save you!
HOW TO MEAL PREP FOR A FULL WEEK (7 DAYS)
Most meal prep for the fridge will always be for no more than 3-4 days at a time for the purpose of food safety and food quality. But if you've got a busy week coming up and you need your meals prepped for the entire week, it's totally possible. The trick is to prep and then freeze SOME of what you prep. This can involve careful planning, but it's not difficult.
Or, you will need to plan a second prep day during the week. But that sort of defeats the purpose, so let's stick to the idea of freezing some of what you make for the end of the week. Stick to things like soups and stews, casserole dishes, stir fry and other items that tend to freeze well.
See this MEAL PREP 101 section for more information on easy meal prepping!
SAUCES FOR MEAL PREP (TO AVOID BORDOM!)
Part of your meal prep should always include one to two sauces. Be it a salad dressing, a marinade or any other type of sauce you prefer. They will keep your food from getting boring during the week. I prefer to always keep Italian Dressing on hand as well as some sort of dipping sauce, like a good Peanut Sauce. I find that keeping sauces on hand that can do triple duty are best. Sauces that work as a salad dress, a veggie dip and a sauté/stir fry sauce. Sauces like these are generally pretty quick and easy to make and won't add much work onto your meal prep time. They are well worth the small amount of effort!
MEAL PREP FOR YOUR FREEZER
Freezer meal prep is probably one of the easiest types of meal prepping you can do simply because you don't have to worry about managing your meals so that nothing goes bad.
I find it's always easiest to freeze in single servings so that I can just grab what I want and head out the door with a healthy meal in hand. That way, all you need is either a little bit of defrost time or a microwave, depending on what you're having.
HERE ARE RECIPES YOU CAN STOCK YOUR FREEZER WITH.
MEAL PREP CONTAINERS
There are three four main types of containers. GET THE LOWDOWN ON MEAL PREP CONTAINERS HERE.
COMBINING RECIPES INTO A SHOPPING LIST
So here's the easiest way to make a shopping list from any number of recipes you might want to combine without using an app. (There are apps that will do that for you, but I'm not very good at using those types of apps, so I do it the following way.)
On your computer, copy/paste the ingredients of each recipe into a Word or Pages document.
Delete anything you already have in your kitchen or don't need to buy.
Print out whatever is left on the list.
Pretty basic and simple!
HOW LONG DOES MEAL PREP FOOD LAST IN THE FRIDGE?
The short answer is, up to 3-4 days, depending on what foods you are using. Four days is pretty much the limit for a good majority of foods, so any meal prep recipes you find here will accommodate four days worth of meals. That being said, pork and seafood are generally the foods I never eat after three days of being in the fridge.
SALAD PREP
It's worth mentioning here that if you are prepping green salads, be sure to package your dressing separately. Also, any delicate ingredients that may go bad faster than the rest of your salad should be left off until the day you plan to eat it.
WHAT DAY SHOULD YOU PREP?
Everyone will have a day that works best for them and their schedule. But for the most part, the best day to meal prep is a Sunday (Whichever day is YOUR Sunday, depending on how your work week falls.) That way, the food is prepped the day before you want to start eating it for maximum freshness, flavor and food safety. That being said, if you want to prep meals for the freezer, then any day should work find. Allow yourself 2-3 hours, especially in the beginning when you're just learning to meal prep.
HOW TO MEAL PREP
Set up your kitchen like a factory. Pull out all the gadgets and gizmos and appliances you will need. Clear off extra workspace, set up knives and cutting boards and get your kitchen totally ready for your meal prep onslaught. Doing this will allow you maximum efficiency and timing.
And that's pretty much it! I'm working feverishly to bring you recipes and how-to's in the coming weeks. My goal is to post them here on Thursdays so you have time to get to the store for weekend meal prepping.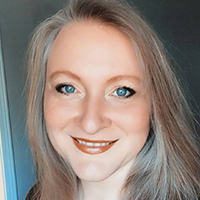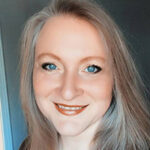 I'm Tiffany, a writer for MSN and the AP Newswire, a cookbook author, digital publisher, food lover, and mom. I create healthy, clean eating recipes for everyday living.