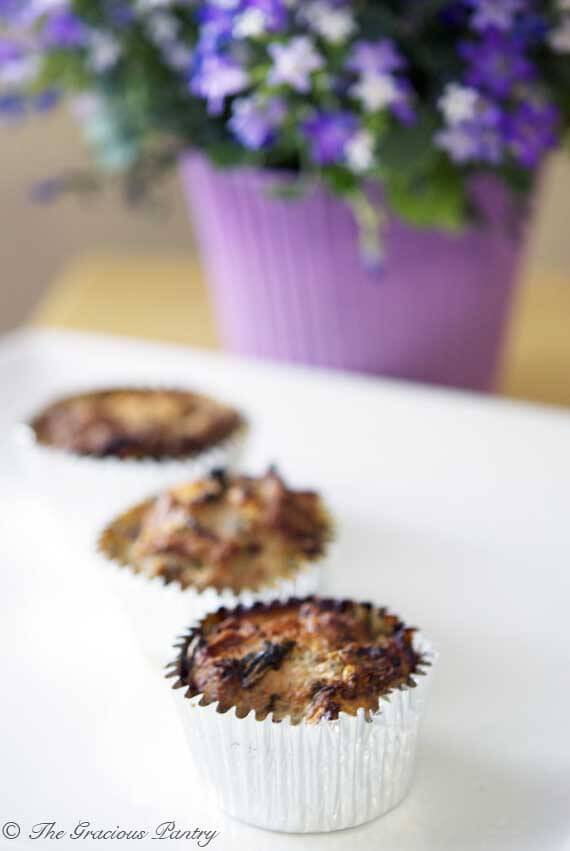 Breakfast muffins are a fast and easy way to get out of the house in the morning. They are a great source of protein and just downright delicious.
In fact, every time I make these turkey based muffins, I wonder why I don't make them more often. They really do make busy mornings much simpler and get you off to the right start with plenty of protein.
YOU MIGHT ALSO ENJOY:

Clean Eating Greek Spinach & Feta Turkey Muffins
(Makes 15 muffins)
Ingredients:
1 1/2 pounds lean ground turkey
3 egg whites
2 tablespoons Greek herb blend
1 tablespoon garlic powder
6 ounces feta
2 cups frozen spinach
Directions:
In a large mixing bowl, combine all ingredients, blending thoroughly by hand.
Fill your baking cups (cupcake papers – the silver, foil ones work best for this) level to the top of the baking cup.
Bake at 350 F. for approximately 35 – 45 minutes. Check these with a meat thermometer to be sure they are done. They should reach a minimum of 165 F. on the thermometer.
Allow to cool and store in the refrigerator. These freeze well and thaw quickly.