Dairy Free Ranch Dressing Recipe
This wonderful dairy free ranch dressing is rich and creamy without any dairy at all.
Ranch dressing is an American staple. We eat it on salads, burgers, as dip for vegetables or french fries and a myriad of other uses. But ranch is a buttermilk based dressing which some folks just cannot tolerate, including me.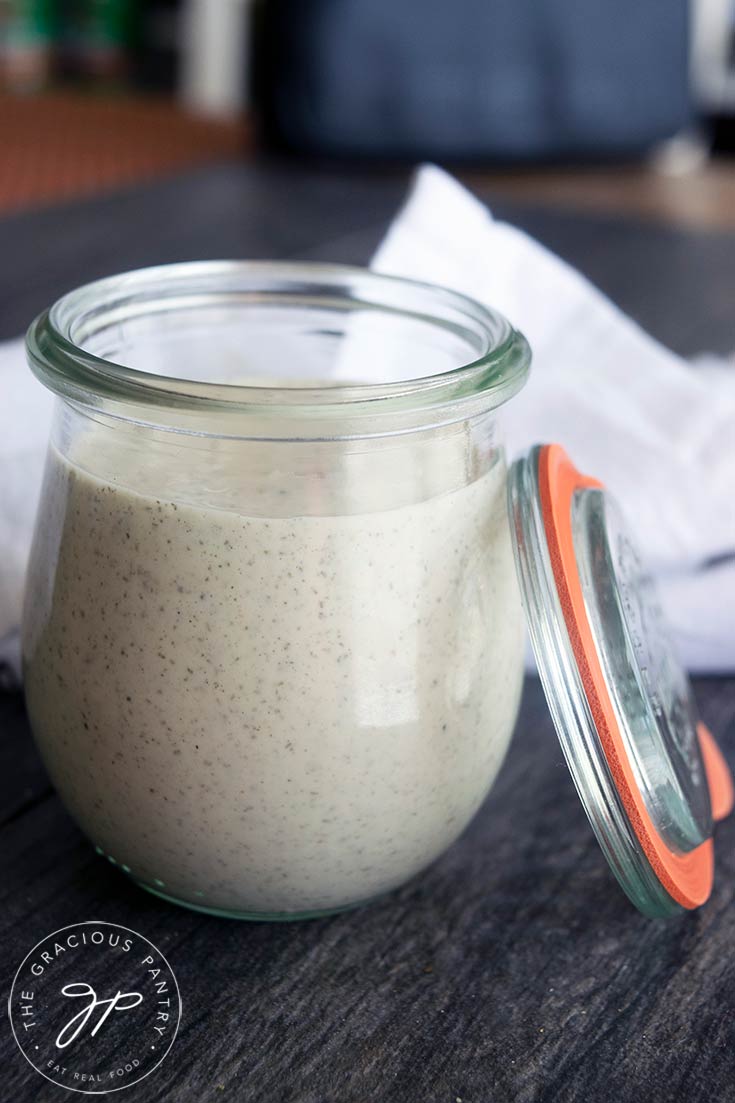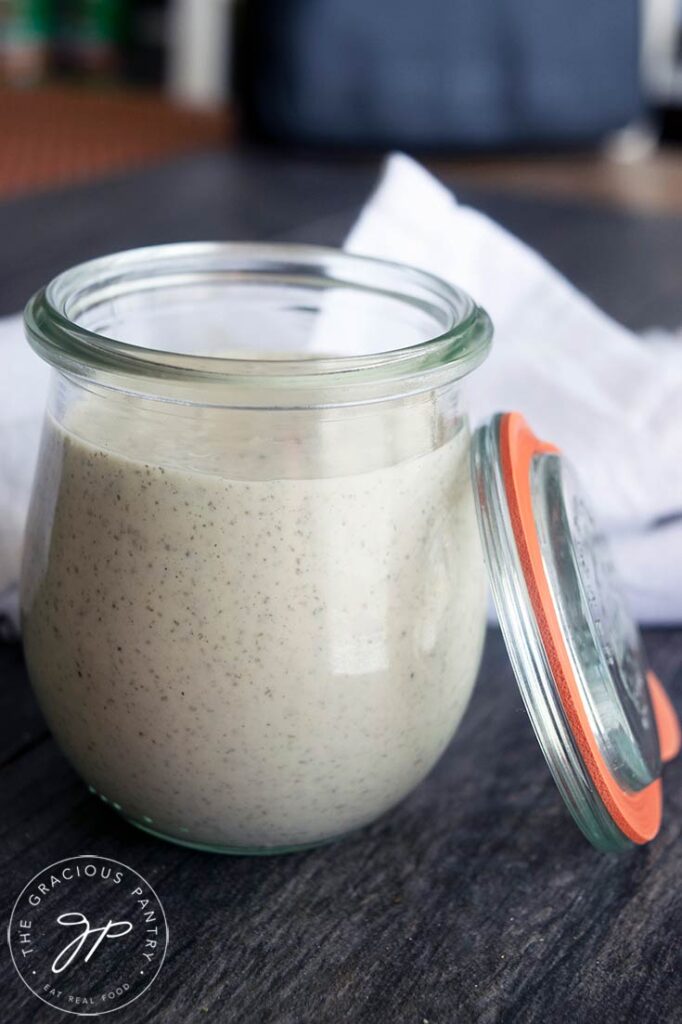 Ranch Dressing Mix
For this dressing, I used my homemade ranch dressing mix. It's a dry mix you can easily make in a minute or two with basic spices you most likely have in your spice cabinet.
Dairy Free Ranch Dressing Base
For this recipe, I used mayo as the base. I then thinned it out with the almond milk and added the spices, which gave me a nice, rich dressing.
The consistency was a little thicker than something out of a store-bought bottle. So if you want a thinner dressing, add a bit more almond milk than the recipe calls for.
I recommend making the recipes as is, and then adding in the almond milk, 1 tablespoon at a time, until you reach the consistency you like.
And if you want it thicker, for dip, simply use slightly less almond milk. Start with 2 tbsp. almond milk instead of the quarter cup. You can always add more if it's too thick for your liking.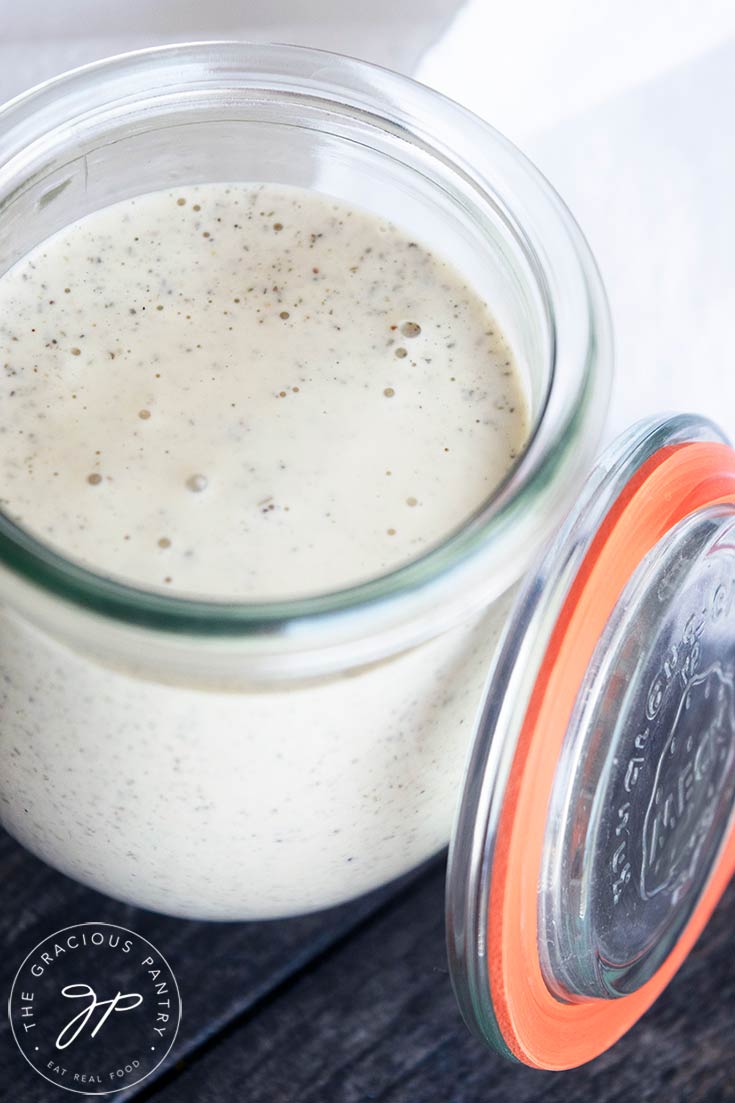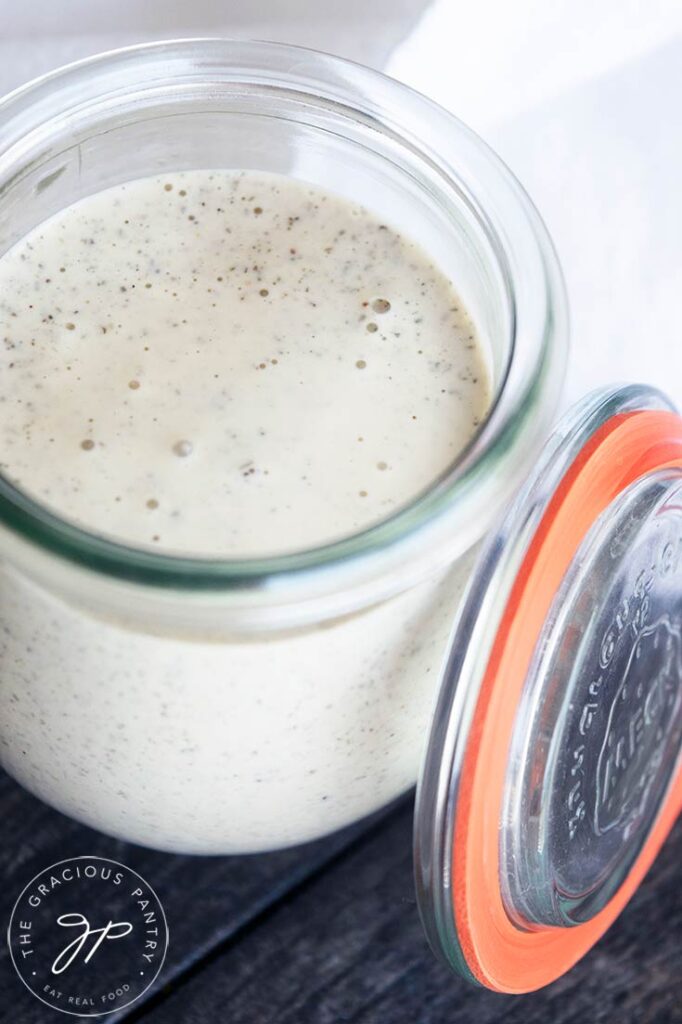 What You Need To Make This Ranch Dressing
½ cup mayonnaise – You can make your own or purchase a good quality mayo. Avoid any brand with added sugar.
¼ cup unsweetened almond milk – You can use any non-dairy milk, but almond milk tends to have the most benign flavor, so it won't interfere with a good ranch flavor.
1 tbsp. ranch mix – See link above – only takes a minute to make!
¼ tsp. ground black pepper – White pepper can work too, but black pepper tastes best.
¼ tsp. salt – I used pink Himalayan salt, but use what you have on hand.
How To Make Ranch Dressing Dairy Free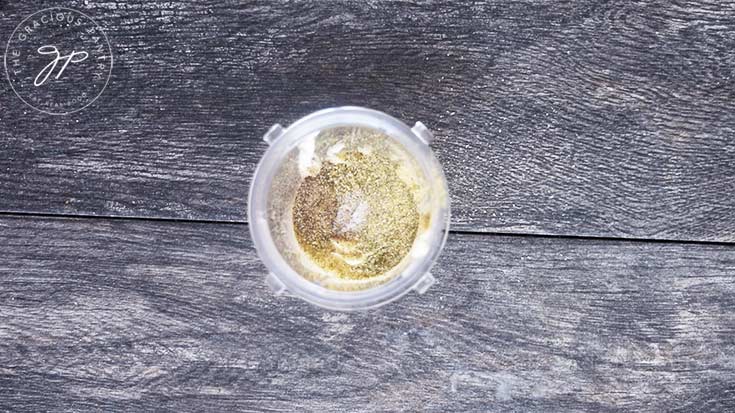 Place all ingredients into a blender.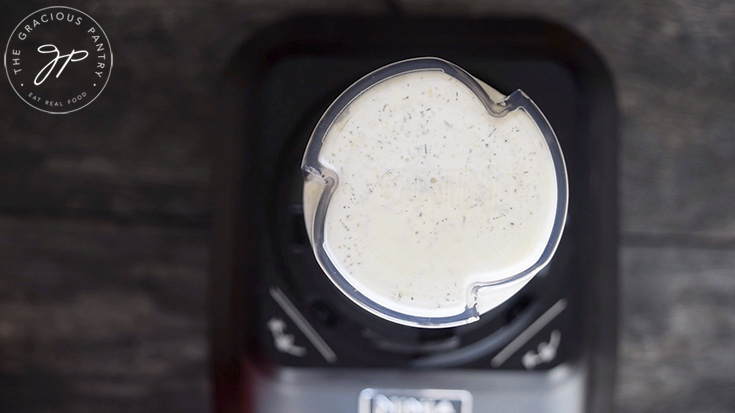 Blend until smooth.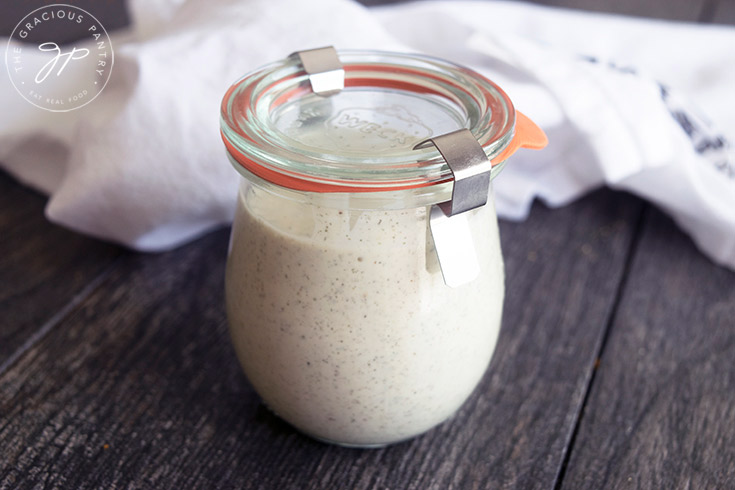 Transfer to a storage jar or container and store in the fridge.
How To Store Dairy Free Ranch Dressing
This dressing will keep for up to a week if kept in the fridge. It only makes a scant ¾ cup, so you won't have a ton left over anyway. If you love salad, this should be enough for a week of salads.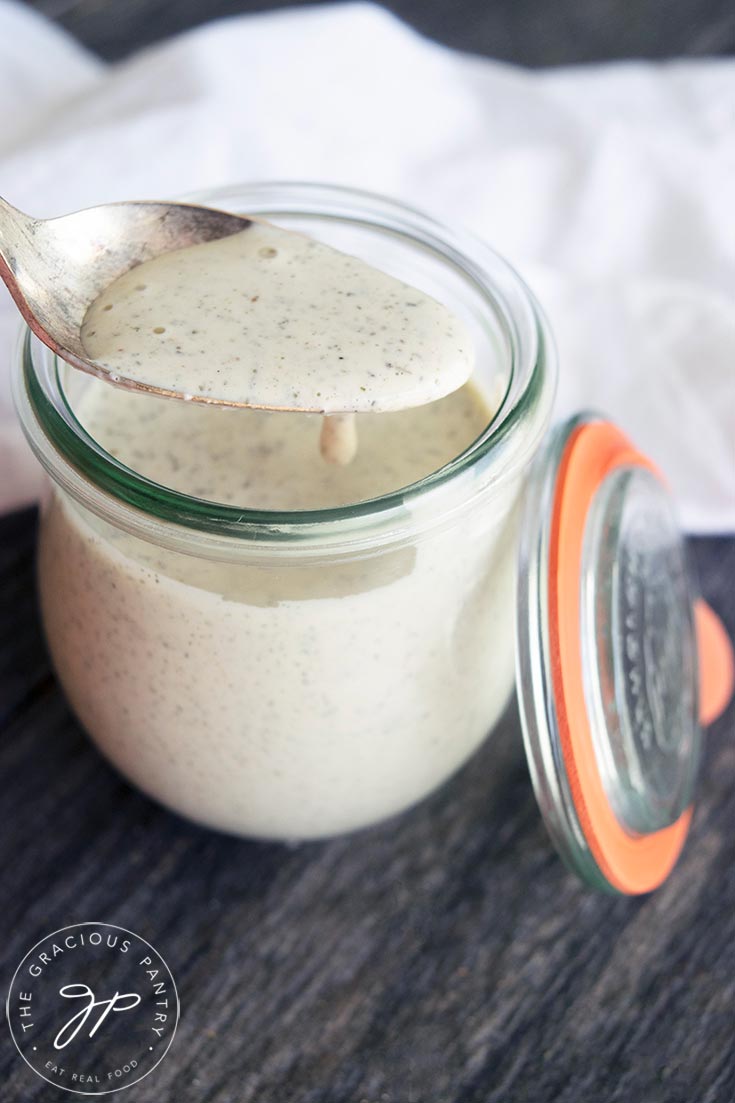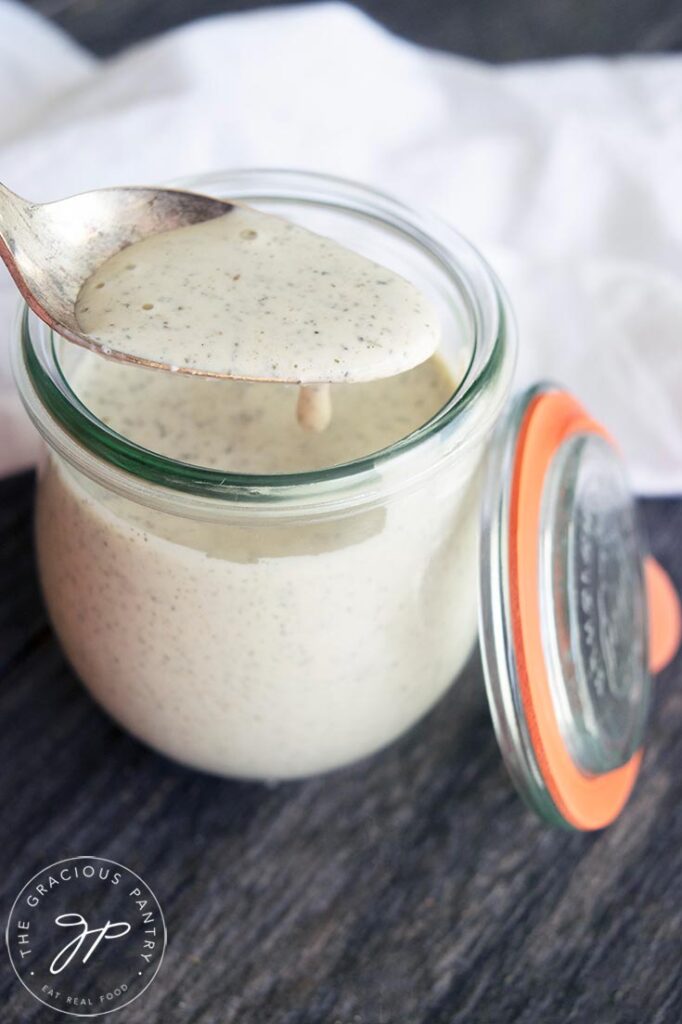 What To Serve With Dairy Free Ranch Dressing
This dressing has so many uses! Here are some suggestions to help you use up the full batch.
Veggie sticks
Salads
Chicken
Baked potatoes
French fries
Potato skins
Pasta salad
Potato salad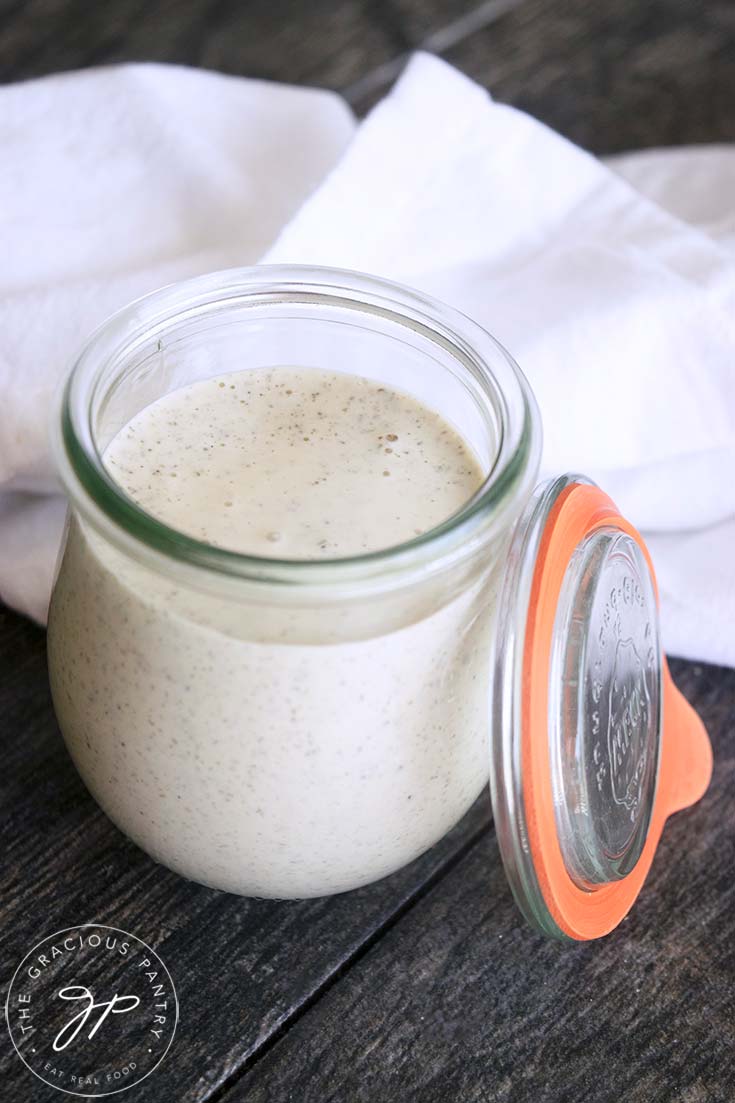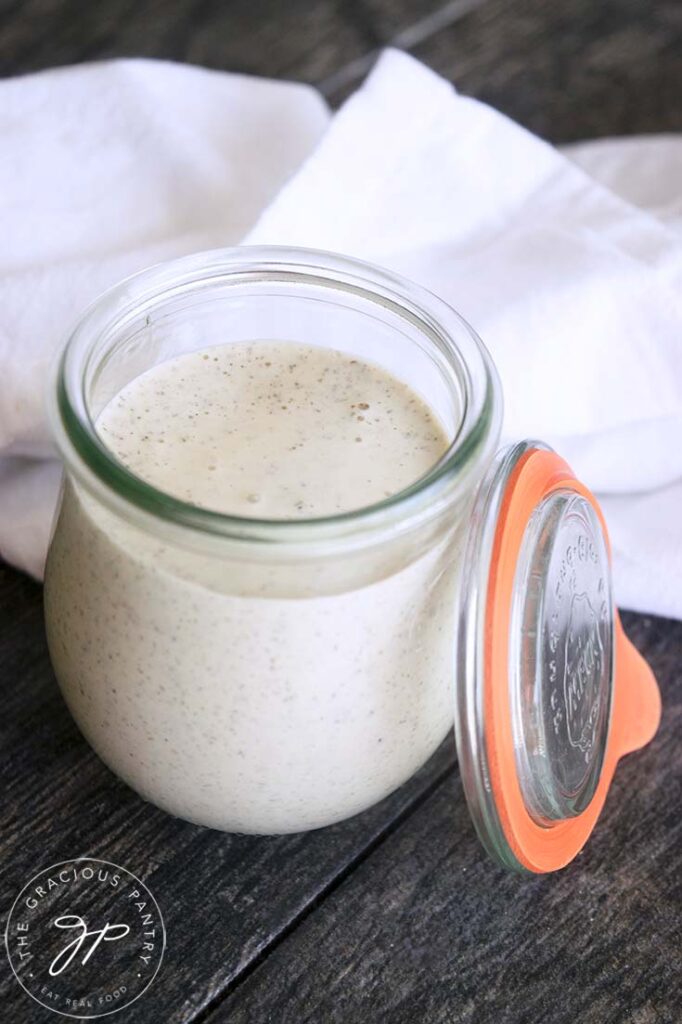 Need Supplies?
This post may contain affiliate links that won't increase your price but will share some commission.
Dairy Free Ranch Dressing Recipe