Sometimes, you start following a recipe, and regardless of your best intensions, you either skip a step or mess up in some other way. This is exactly what happened to me when I tried to bake my usual chocolate chip cookies for a friend.
In fact, I tried making that recipe twice, and both times, I messed up so badly that the resulting lumps staring back at me from the cookie sheet were anything BUT what chocolate chip cookies should look or taste like.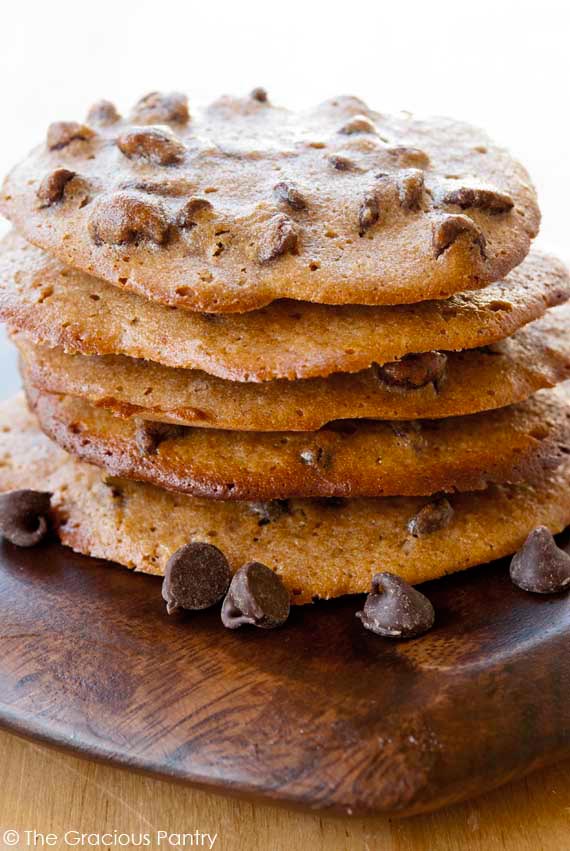 But not to be defeated by a mere chocolate chip cookie, I took it as an indication that I simply cook/bake better from scratch (creating recipes), than by following an actual recipe. The truth is, I've been cooking "instinctually" for so long now that following a recipe is almost painful. So instead of risking a third disaster, I decided to simply create a brand new cookie recipe.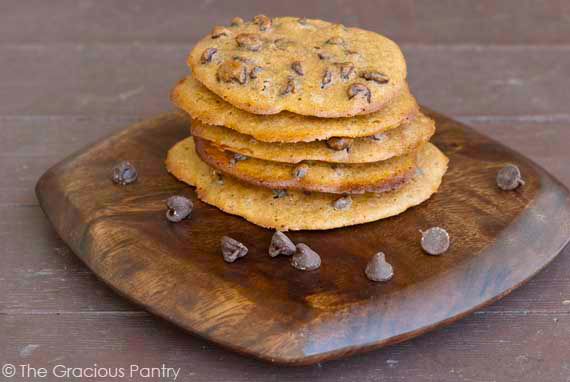 My friend Jackie (Precious Beast.com – She's an awesome artist! Check her out!) had put a bounty out on my cookie recipe. She posted online that she would pay anybody who would bake my cookies for her. Call me crazy, but when somebody wants a cookie that badly, I tend to volunteer.
So she got her cookies two days later and really enjoyed them, and I got to bake cookies without the trauma of having to follow a recipe! Ironic that the girl who creates recipes has such a hard time following them…
YOU MIGHT ALSO ENJOY THESE CLEAN EATING COOKIE RECIPES: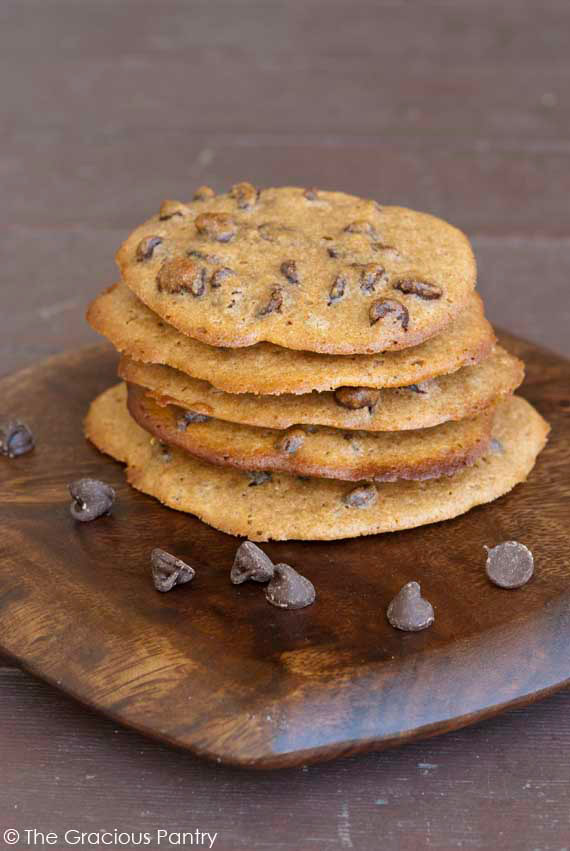 Recipe from the Gracious Pantry archives, originally posted 7/2/14.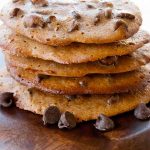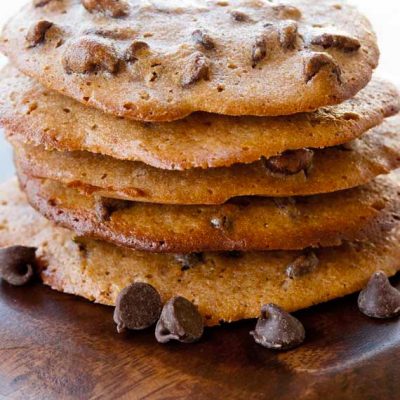 Clean Eating Spelt Chocolate Chip Cookies
Ingredients
1 1/2

cups

(200g) spelt flour

1/4

cup

(50g) coconut oil or softened butter

1/2

cup

(185g) honey

2

large

eggs

2

tsp.

pure vanilla extract

1/2

cup

(120g) unsweetened apple sauce

1

tsp.

ground cinnamon

1

tsp.

baking powder (aluminum free)

1

cup

chocolate chips (I use either EnjoyLife or Lily's brand)
Instructions
In a large mixing bowl, combine all the ingredients except the chocolate chips, using an electric mixer for about 1-2 minutes or until well combined and smooth. Then gently stir in the chocolate chips with a wooden spoon.

Using a dinner table spoon, scoop the batter onto a parchment-lined cookie sheet.

Bake at 350 F for 20 minutes.

Transfer cooking to a cooling rack, using a sturdy spatula.

To store, wrap in plastic wrap or keep in a covered container in the refrigerator (up to 1 week) or the freezer (up to 3 months).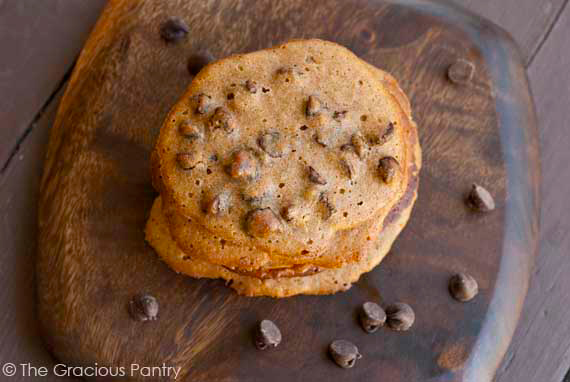 SaveSave
SaveSave
SaveSave