This post may contain affiliate links. Read my
Privacy Policy.
As an Amazon Associate I earn from qualifying purchases.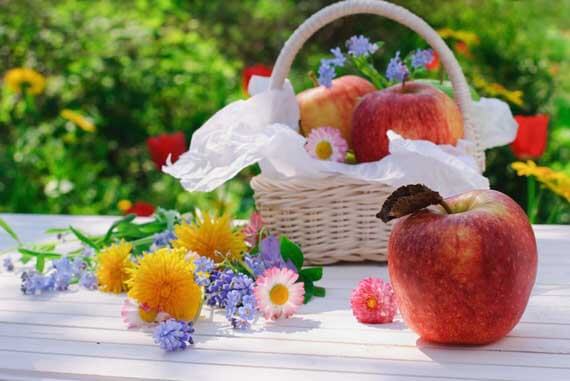 It's summer and it's definitely time to get out into the sunshine, stretch our legs and enjoy some good, clean summer foods. And what better way to do that then with a clean eating picnic!?
In this post, I'll share with you some ideas for fun picnic goodies, and I can't promise there won't be chocolate involved. I mean, who goes on a picnic without just the teensy-tiniest bit of chocolate for dessert, hmmm??? Sacrilege!
I have to admit, I do not remember the last time I went on a picnic. But with our current economy being what it is, statistics show that picnics are on the rise! And why not? What a fabulous and economical way to spend a warm and fun-filled afternoon! Just remember a hat and some sunblock please. The only lobster attending this picnic should be the one you are going to eat.
So without further ado, here is a quick checklist of foods to take on your upcoming picnic.
WHAT GOES IN THE BASKET?
Finger foods. Picnics should be full of finger foods. That's half the joy of a picnic! So don't forget these fun, fabulous, finger foods:
Chunks of melon
Grapes
Sun flower seeds
Olives
Dried fruits – no added sugar please
Cubes of hard cheese, like cheddar or jalapeño jack
Clean eating crackers
Nuts
Whole grain pretzels
Hard boiled eggs
Small chunks of low-fat, hard cheeses
Drinks. If you're going to play in the sun, you need to stay hydrated. Liquids are heavy to carry, but an important element of enjoying your day!
Don't forget to fill up your water bottles!
A thermos full of ice tea – very refreshing.
Lemon water is always a nice addition to any meal. Just cut a few slices into a large thermos, fill and go!
Main course. Let's face it. Sandwiches are the quintessential picnic food. So lets start  with some clean eating sandwich supplies!
Whole grain bread, no added sugar please
Mustard, no added sugar (yep, they put it in mustard now too.)
Lettuce
Tomatoes
Pickles
Clean Ketchup
Sliced fresh chicken or turkey breast
Ground turkey patties
Grilled portobello mushrooms
Low fat cheese slices
Pita bread (sometimes easier than regular bread on a picnic.)
Dessert. Okay, so I warned you. If those chunks of melon and other fruit are just not enough of a dessert for you, give these ideas a try.
A few pieces of dark chocolate
EXTRAS
While these are not food related, they certainly will go a long way to making your picnic more enjoyable.
Sunblock
Hat
Band-aids (better safe than sorry)
Frisbee or some other easily portable fun stuff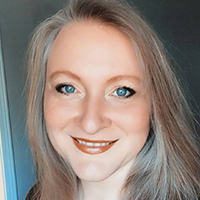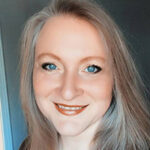 I'm Tiffany, a writer for MSN and the AP Newswire, a cookbook author, digital publisher, food lover, and mom. I create healthy, clean eating recipes for everyday living.