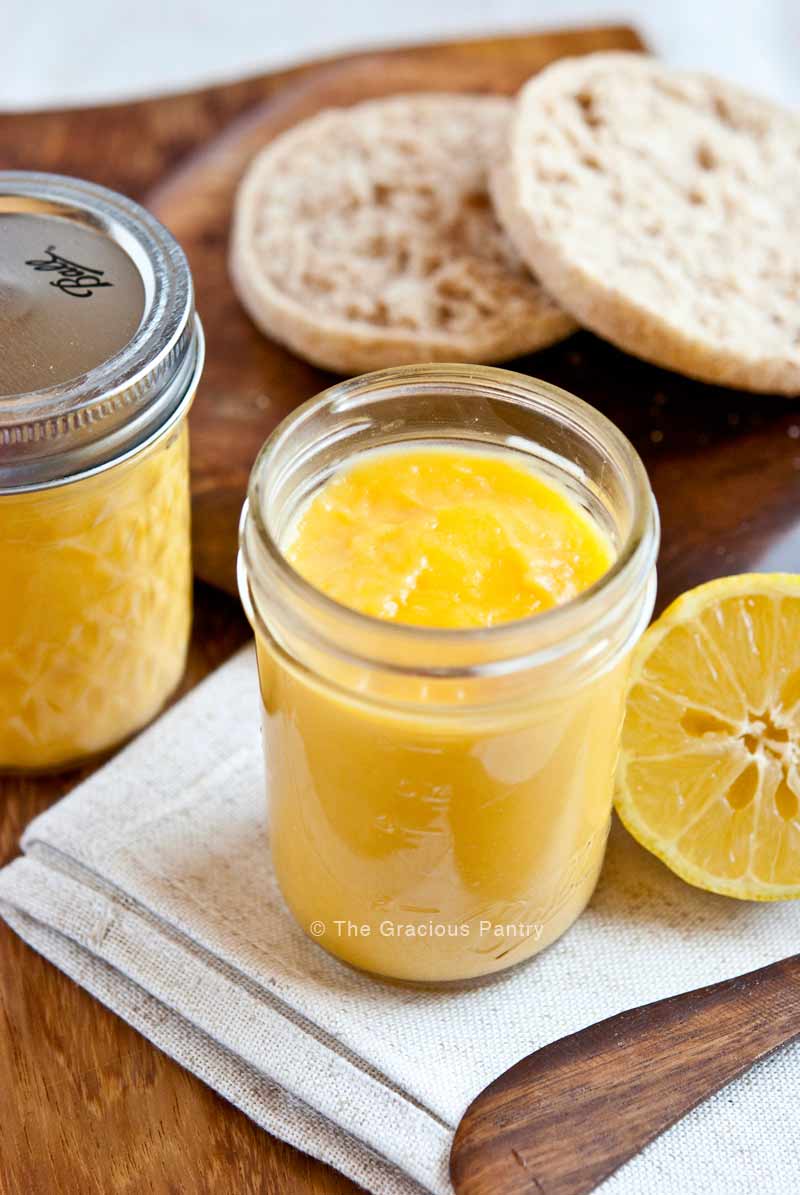 I recently had the pleasure of taking a cooking class (not part of my culinary school program) from a friend. It was a class based on whole food cooking and it was for "Sweet, Sugar-Free Spreads".
These spreads were not sugar free in the traditional sense, but rather free of refined sugars. Everything we made that day was totally clean, sweetened with honey or maple syrup and turned out absolutely delicious!
We made Strawberry Chia Jam, Berry Coulis and my favorite, Lemon Curd. Holy schmoly that stuff was good! So much so that I asked Chef Tina if I could share the lemon curd recipe with you here and in the process, share a little about her as well.
Tina is a Certified Natural Chef, wife and mom of two daughters. She is committed to helping people (especially parents) learn to cook delicious, nutritious food with whole, seasonal ingredients. She teaches hands-on, whole foods cooking classes.
If you're in the Sebastopol area and might be interested in one of her classes, her class topics include: Family-friendly meals, meal planning, allergy-free cooking, seasonal vegetables and food preservation. Students learn cooking techniques as well as nutritional highlights, and they take home a booklet of recipes. Chef Tina is specifically trained in therapeutic cooking, and as a personal chef, she customizes weekly menus to support her clients' individual health needs.
For more information, Check out Chef Tina's web site here. Or email her at: Tina@ChefTinasKitchen.com.
And for more tips and inside information on The Art Of Making Custard, check out my post on my culinary school blog, Thyme To Chop!
YOU MIGHT ALSO ENJOY:

From the Gracious Pantry archives. First published on 7/10/2015.

Clean Eating Lemon Curd Recipe
Author:
Tiffany McCauley | The Gracious Pantry.com
Ingredients
4 Tbs unsalted butter, cut into small pieces
4 Tbs honey
4 large egg yolks
2 large eggs
⅔ cup fresh meyer lemon juice (about 5 lemons)
1 Tbs finely grated meyer lemon zest
Instructions
In a medium glass (heat-proof) bowl, cream the butter and honey with a handmixer until fluffy.
Beat in the eggs slowly.
Add the juice and place the bowl over a pan of lightly simmering water.
Cook over moderate (medium-low) heat, stirring constantly with a wooden spoon. Cook until the mixture has thickened, about 5 to 7 minutes. Do not boil. To test, dip the wooden spoon into the curd and draw a line on the back with your finger. If it leaves a clear path on the spoon, immediately remove the bowl from heat and stir in the zest.
Pour the curd into a glass jar(s) and let it cool completely. The curd will thicken and set as it cools.
Store the curd in the refrigerator.
Source:
Adapted from "Green Market Baking Book" by Laura C. Martin and Fine Cooking Magazine