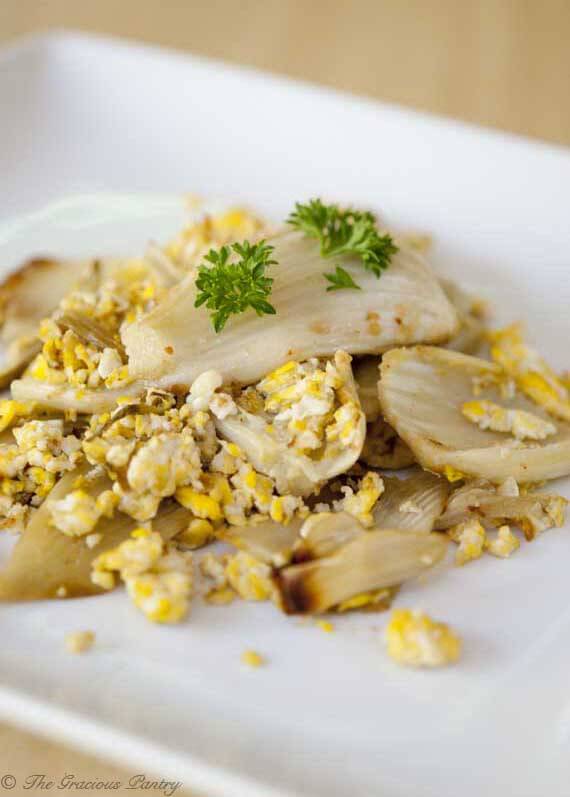 I didn't think it was possible, but I actually had some fennel left over from the recipe I posted recently.
This is highly unusual because fennel never lasts long around here, and I never… I mean NEVER, have leftovers. (Don't worry, the leftovers were not as old as this post! I had to move this post around a bit.)
But this time I did, so I put it to good use in the egg scramble. And oh my, was it delicious.
This is a fabulous way to get some veggies for breakfast. You just can't go wrong with fennel!
YOU MIGHT ALSO ENJOY:

Clean Eating Eggs And Fennel Scramble
(Makes 1-2 servings)
Ingredients:
1 to 2 cups baked parmesan fennel
2-4 eggs
Salt to taste
Parmesan to taste
Directions:
Simply scramble your eggs and fennel in a skillet until the eggs are cooked. Season to taste and serve.