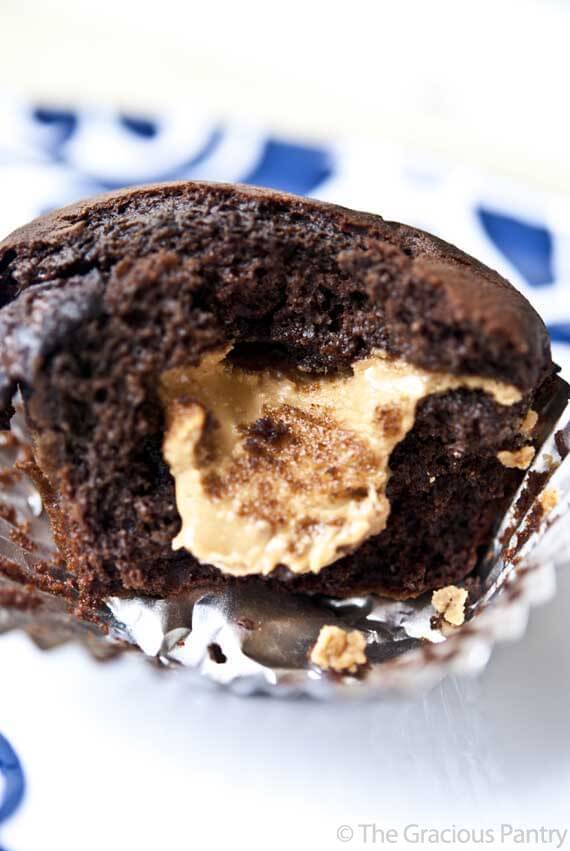 Clean eating is great. I love my chicken and veggies. But as you may or may not know, I am a die-hard dessert fanatic. I can't help myself.
Dessert is like the first time you make love to that one person you're absolutely insane about. Like a cool waterfall on a hot summer day. Like a warm pile of laundry out of the dryer when you've just come in from shoveling piles of snow. Like a hot pot of coffee on a morning when you have to roll out of bed onto the floor with a thud just to wake yourself up enough to crawl into the kitchen and grab your mug.
Yep, dessert is necessary for any person hoping to maintain some semblance of sanity. After weeks of sticking to an eating plan like it's going out of style, I need a treat that feels completely indulgent without actually damaging all my hard work.
A few extra calories? Perhaps (depending on how you make these). But eat these in moderation and you won't be gaining any weight from them either. They are decadent, but they're clean!!
YOU MIGHT ALSO ENJOY:

Clean Eating Chocolate Chocolate Chip Muffins
(Makes approximately 18 muffins)
Ingredients:
1-1/2 cups whole wheat pastry flour
2 teaspoons baking soda
1/2 teaspoon cinnamon
1/4 teaspoon black pepper
1/4 teaspoon sea salt
1/2 cup cocoa powder
1 cup grain sweetened chocolate chips
2 egg whites
1/2 cup honey
1/4 cup safflower or avocado oil
1/2 cup unsweetened almond, soy or rice milk (cow's milk will work too)
2 teaspoons peanut butter per muffin (optional)
Directions:
Preheat oven to 350 degrees F.
Line your muffin tin with muffin/cupcake papers
In a medium mixing bowl, whisk together the flour, baking soda, cinnamon, pepper, salt, cocoa powder and chocolate chips (Coating the chocolate chips in flour helps keep them from sinking to the bottom of your muffins during baking).
In a large mixing bowl, whisk together the egg whites, honey, oil and almond milk.
Pour the flour mixture into the liquids and blend well with a wooden spoon.
Fill your muffin papers half way with batter and place in the oven. If you want the peanut butter centers, fill the papers a 1/4 of the way (being sure to evenly distribute the batter over the bottom of the muffin paper), drop the peanut butter in the center, then cover the peanut butter entirely with the rest of the batter. If you use the peanut butter, your muffin papers will be closer to 3/4 full.
Bake for 20-30 minutes. Test with a knife or cake tester. Be aware that you may pull out some melted chocolate from the chocolate chips. So examine it carefully to see if it's melted chocolate or raw batter if the stick or knife does not pull out clean.
Cool on a wire rack and serve.