This post may contain affiliate links. Read my
Privacy Policy.
As an Amazon Associate I earn from qualifying purchases.
This chicken stock recipe is a basic recipe that can make as much or as little chicken stock as you'd like to make.
I'm not one to waste food these days, so I instantly put the "throw away" parts of the chicken to work for me.
There's just nothing like homemade chicken stock. It serves so many purposes. From soup bases to flavoring cooked grains and stews, chicken stock is a must have in any clean eating kitchen.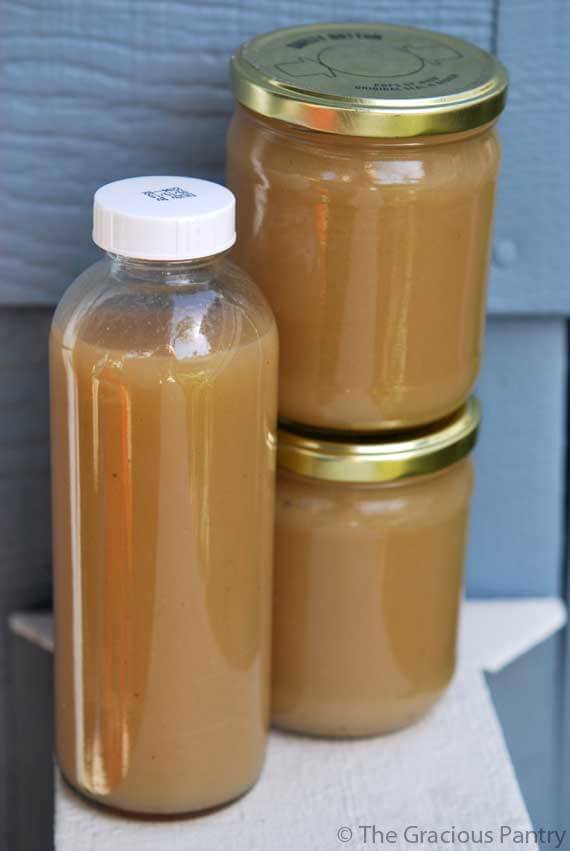 HOW TO MAKE CHICKEN STOCK:
Save up bones for a few weeks or months in the freezer if you want to make a big batch. Otherwise, one chicken carcass will work just fine.
Put your carcass in a large stock pot and fill it almost all the way to the top with good quality water.
Add any veggies you would normally add to soup. This can be chopped carrots and/or carrot tops, onions, celery, garlic…. anything you have on hand that can add flavor.
Add that to your pot and put the lid on.
Bring everything to a boil reduce heat to a strong simmer. Cook this way for 1 hour with the lid on.
After the first hour, remove the lid and continue cooking until the broth has the strength of flavor you enjoy Possibly another 1-3 hours, depending on the size of your pot and amount of water used. I usually cook mine down to almost half. This gives me a good strong flavor. Note that you may have to turn up the heat slightly once the lid is off to keep a good strong simmer going.
Season with salt and pepper as needed.
Once you have a flavor you like, strain the broth from the other ingredients, let it cool a bit and then pour the broth into jars for storage. Up to 3 days in the fridge and up to 6 months in the freezer. If freezing, you may want to consider freezing in zipper-top plastic bags or make sure your jars are freezer-safe.
Discard everything else.
MORE STOCKING UP RECIPES AND IDEAS:

CHICKEN STOCK RECIPE: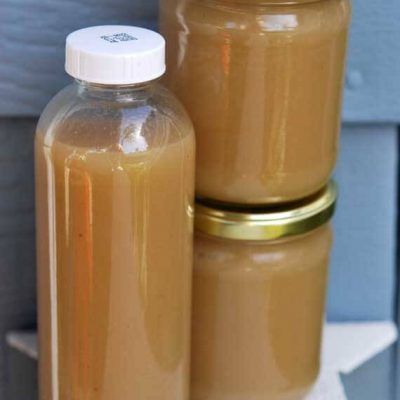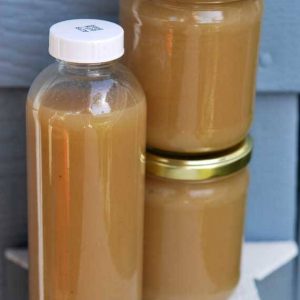 Ingredients
chicken bones

(mine was from a 5 lb. chicken)

2

cups

carrots

(chopped or sliced)

1

large

onion

(chopped or sliced)

4

large

celery stalks

(sliced)

2

small

bay leaves

1

tbsp.

peppercorns

20

cups

water

(approximate - to almost fill your pot. You may need more or less)
Instructions
After you've removed all the edible parts of your chicken, put everything else in a very large stock pot. This includes skin, cartilage, any part you don't eat. You can use more bones if you have them. I often store extras in the freezer until I'm ready to make broth.

Then go into your refrigerator and find any veggies that would typically go well in soup. For me, that was onions, carrots and celery. But you can also use greens such as carrot tops. Any veggie that will give the broth flavor will work.

Add your herbs and spices and set the pot to boil. Boil with the lid on for the first hour. Then remove the lid, and allow the stock to cook down until it achieves the strength of flavor you enjoy (I taste it about every 45-60 minutes).

Allow the pot to cool, and place in the fridge over night.

Skim off any fat that has risen to the top.

Drain the entire contents of the pot through a sieve, into another large pot.

Throw out the remains and bottle your stock.

Storage: If you won't be using your stock within 3 days of making it, it can be frozen for 6 months to a year. But I recommend you use frozen stock no later than 8 months.
Notes
No nutrition data for this recipe. It will depend on the amount of water you end up using.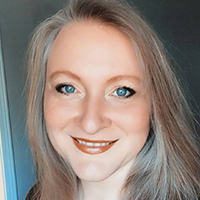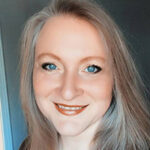 Who me?
I'm Tiffany, a cookbook author, food lover, mom, and writer for MSN and the AP Newswire.
   
Looking to stock your freezer for busy weeknights?
I wrote the book! Grab a copy of my book, Clean Eating Freezer Meals on Amazon here, or at select bookstores nationwide!   
Did you make one of my recipes?
Tag @graciouspantry on Instagram or post your pic on Facebook! I love to see my recipes in action!