Clean Eating Cherry Vinaigrette Recipe
This post may contain affiliate links. Read my
Privacy Policy.
As an Amazon Associate I earn from qualifying purchases.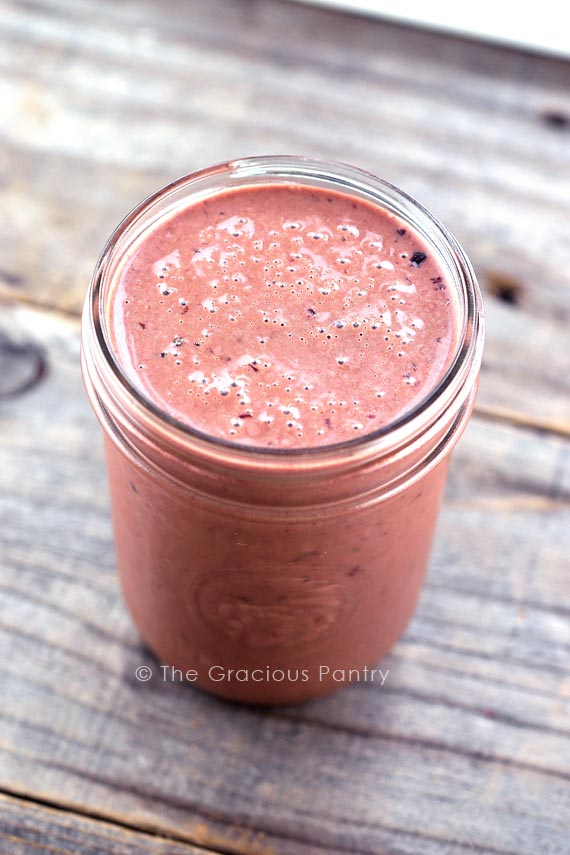 I love playing around with vinaigrettes. There are just so many ways you can blend up good salad dressing while including fresh, seasonal produce. It's really pretty amazing. I mean, salad just tastes so delicious with a freshly made vinaigrette!
They are fast and easy to blend up too. For this recipe, I actually only had frozen cherries on hand, so I thawed them a bit and dumped them in the blender. But fresh cherries will work just as well here. The critical thing is to be SURE you have removed all the pits. It does tend to ruin an entire batch of delicious dressing when you end up blending hard seed into the batch. Trust me, it's tough to salvage something like that!
YOU MIGHT ALSO ENJOY:

Clean Eating Cherry Vinaigrette Recipe
Author:
Prep time:
Total time:
Ingredients
1 cup fresh or frozen and thawed, pitted cherries
1 cup light flavored oil (I used grapeseed oil)
3/4 cup balsamic vinegar
1/4 tsp. garlic powder
1/8 tsp. sea salt
1/8 tsp. ground black pepper
Instructions
IMPORTANT: Be sure all the cherries are pitted!
Place all ingredients in a blender and blend until smooth.