13 Halloween Dinner Party Recipes That Will Spook Your Guests
This post may contain affiliate links. Read my
Privacy Policy.
As an Amazon Associate I earn from qualifying purchases.
Are you hosting a dinner party for Halloween this year? No need to fret about what to serve your guests. This collection of Halloween dinner party recipes will excite your guests' imaginations and satisfy their bellies. Just remember to leave an empty chair in case any spooks stop by to join you.
1. Jack-O-Lantern Stuffed Peppers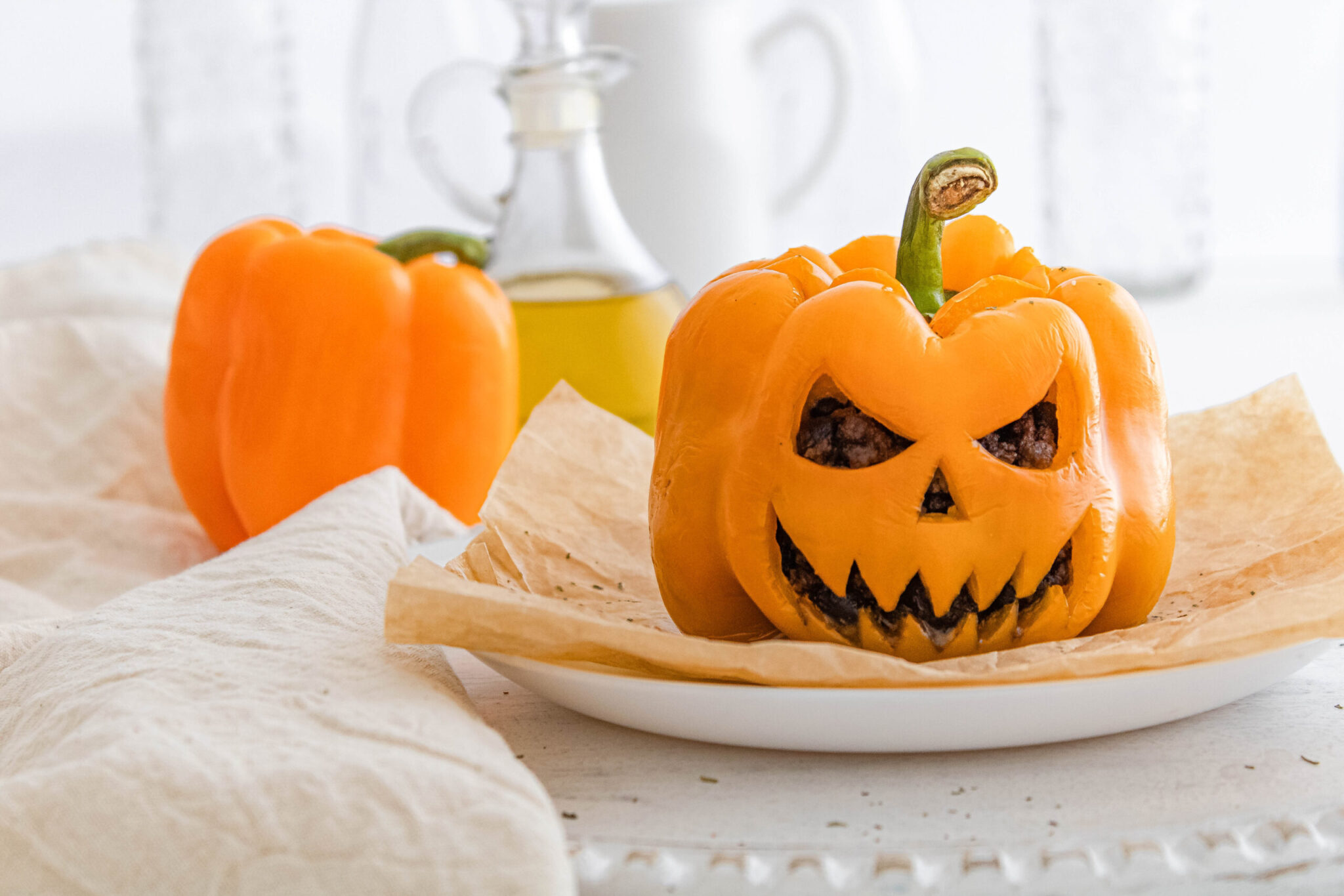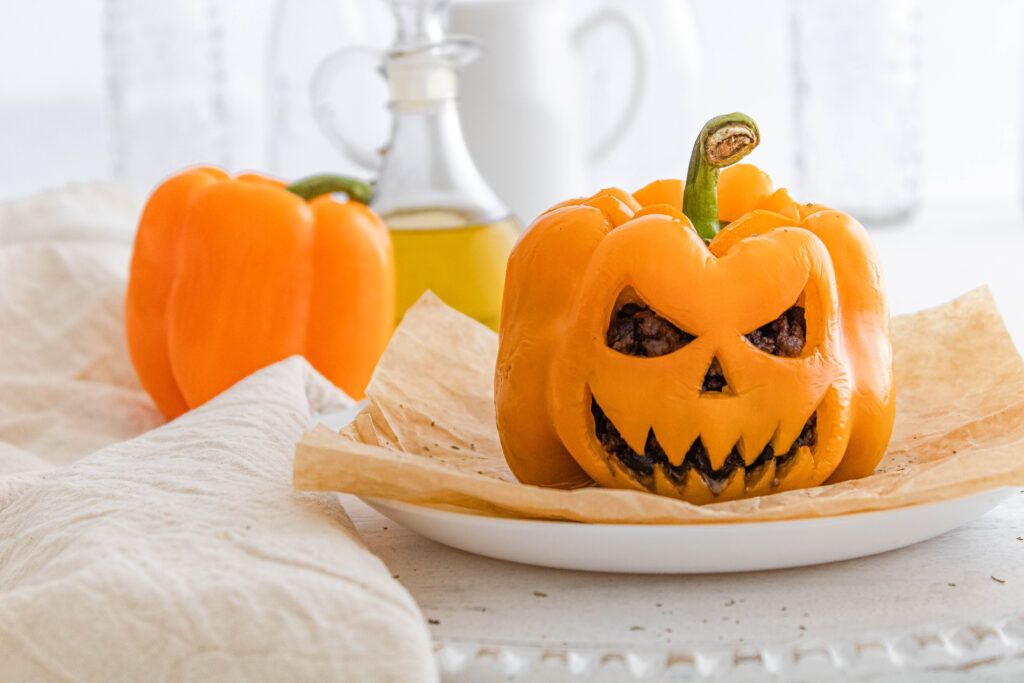 Serve these Jack-O-Lantern Stuffed Peppers before you go trick-or-treating or when you invite your friends over for a Halloween dinner. The best part about making this recipe is that the kids can help out, so it's a fun Halloween family activity, too.
2. Ranch-Flavored Cream Cheese Pumpkins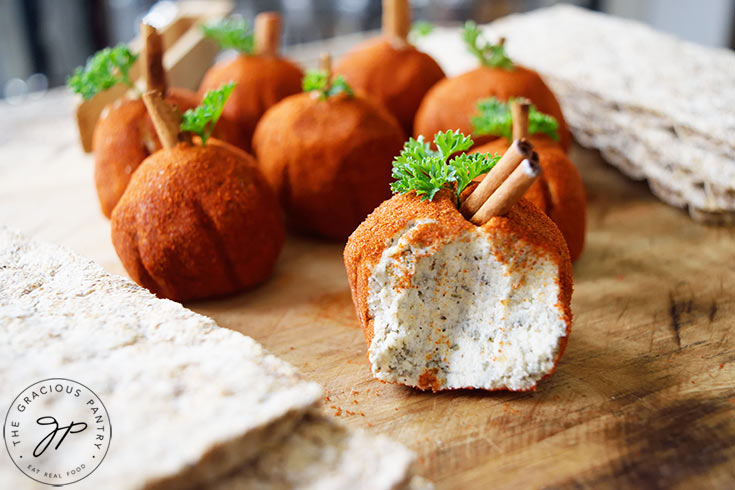 These Ranch Flavored Cream Cheese Pumpkins are perfect for individual appetizers served with crackers. You can make a big cream cheese ball that everyone can share or create individual servings. The possibilities are endless!
3. Roasted Halloween Vegetables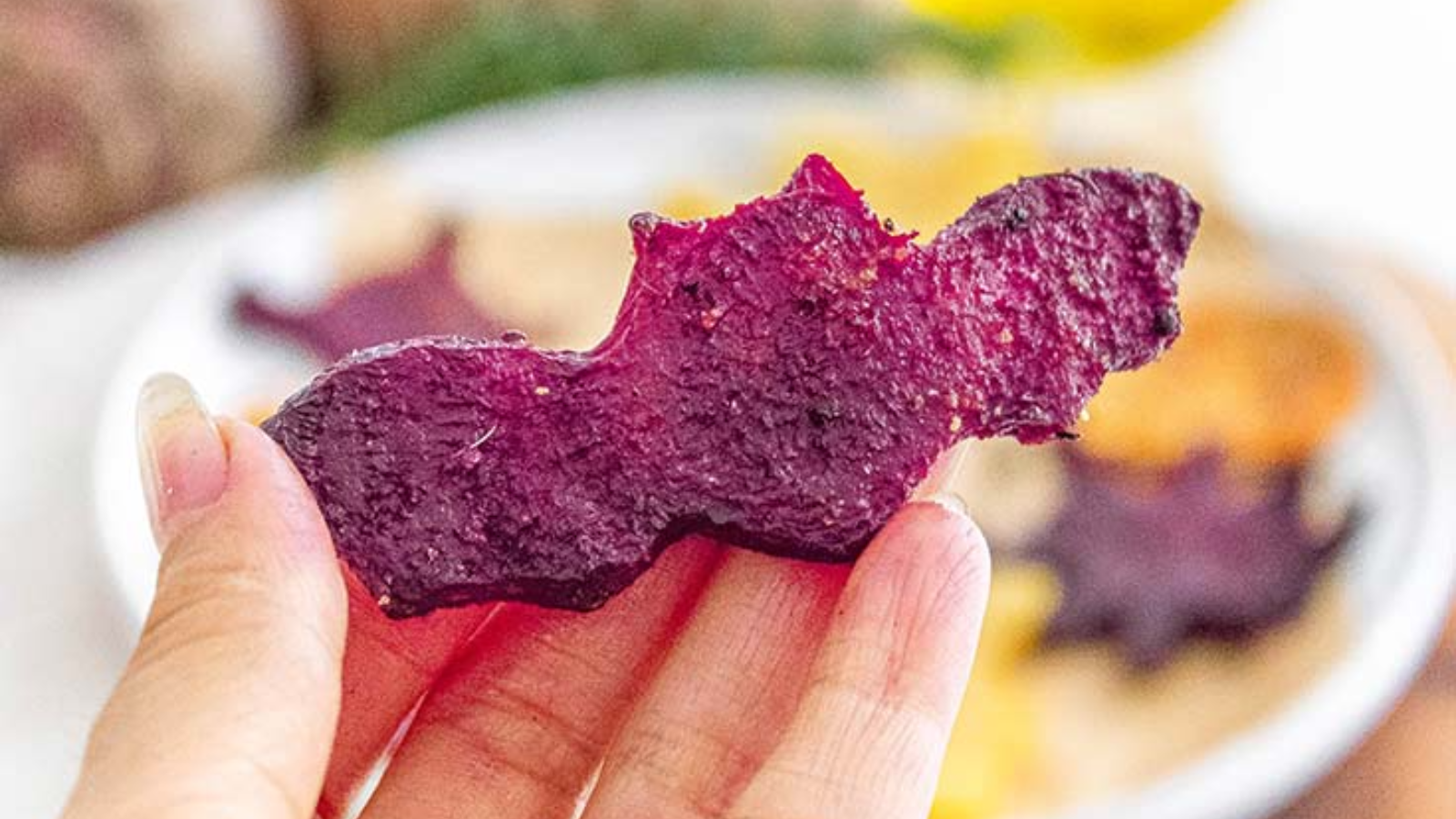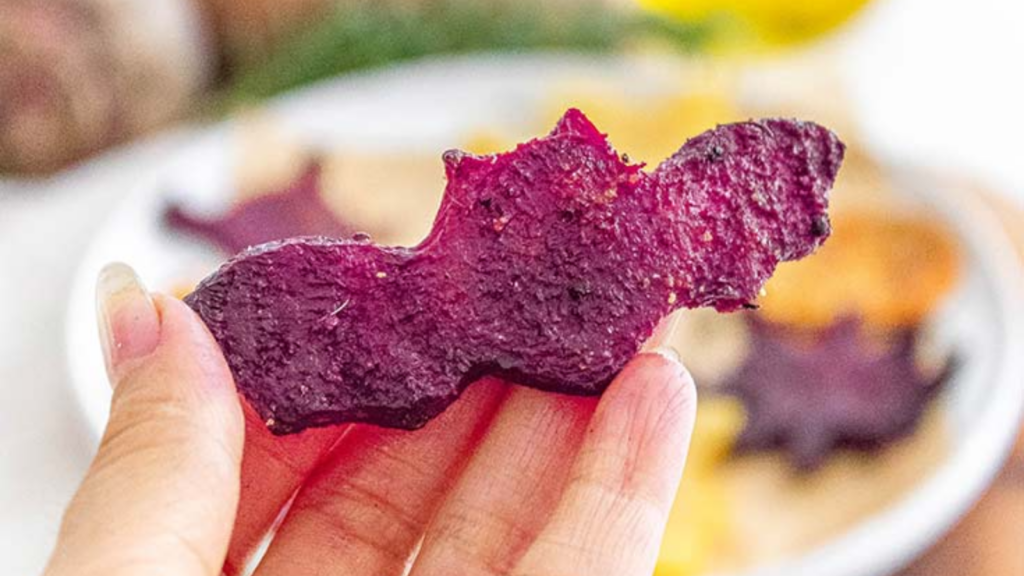 Say goodbye to unhealthy Halloween treats and hello to kids wanting to eat their veggies! It's easy with this Roasted Halloween Vegetables recipe that is equally fun and delicious.
4. Spooky Halloween Skull Potatoes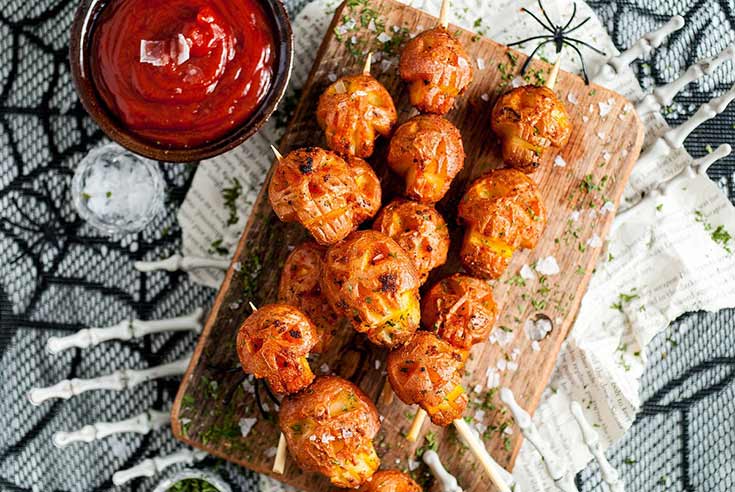 Make this Spooky Halloween Skull Potatoes for your Halloween gathering. It will definitely up the scare factor at your Halloween table.
5. Spider Halloween Pizza with Black Charcoal Crust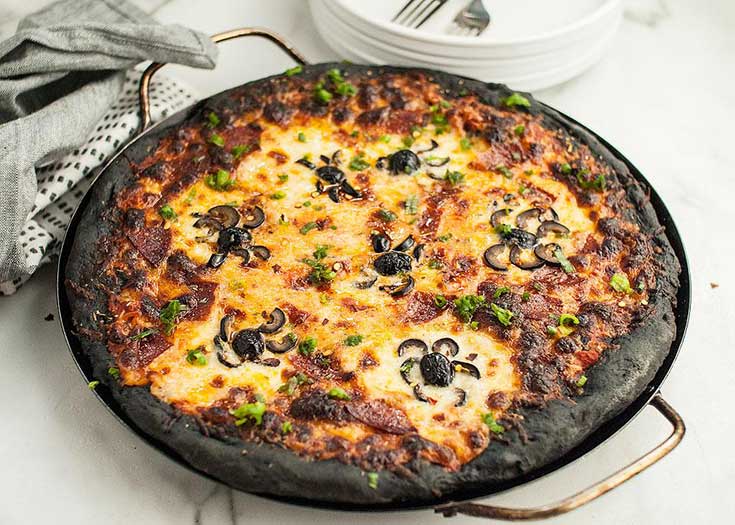 Made with charcoal powder, this Spider Halloween Pizza with Black Charcoal Crust is fun to make and will leave everyone intrigued, assuming you forgot the pizza in the oven.
6. Creepy Halloween Spaghetti And Meatball Eyeballs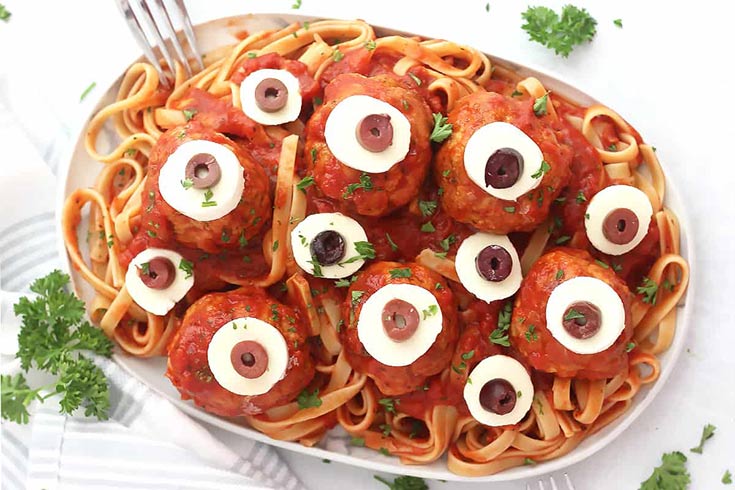 You can't get more creative than this recipe for Halloween. The Creepy Halloween Spaghetti and Meatball Eyeballs is a kid-friendly and easy-to-make recipe for your next spooky gathering, especially before a night of trick or treating.
7. Monster Mash Halloween Green Mashed Potatoes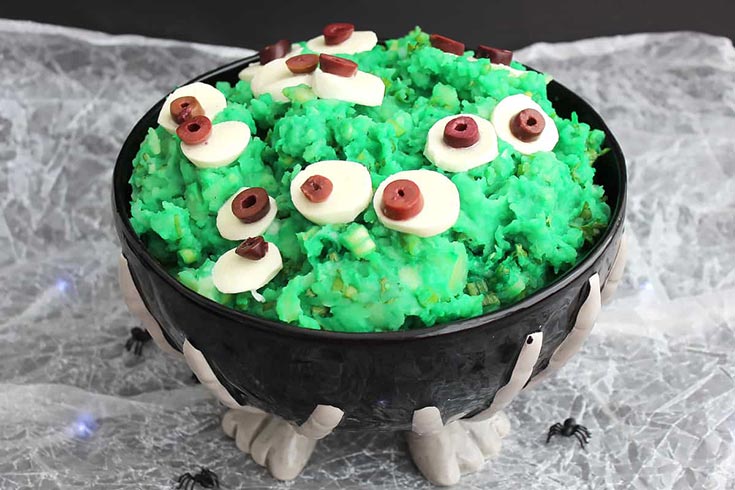 This Monster Mash Halloween Green Mashed Potatoes is a fun way to elevate your Halloween dinner party. Add in the eyeballs for the extra spooky factor, and you have the ultimate spooky side dish.
8. Puking Pumpkin Taco Board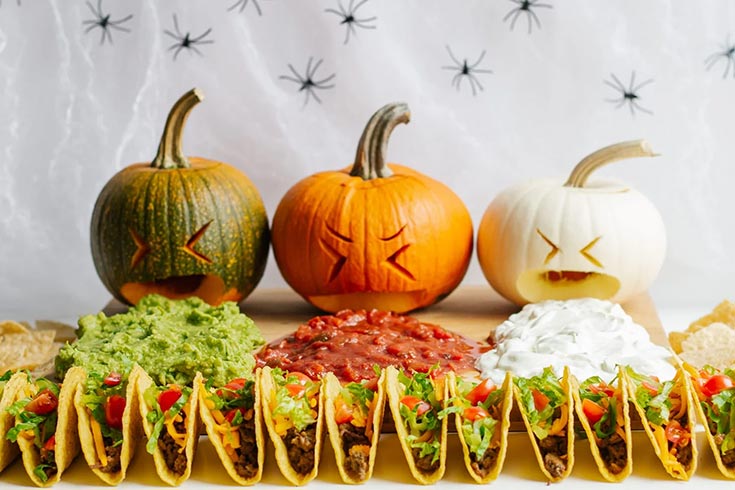 Acing your Halloween dinner party menu is all about creativity. This Puking Pumpkin Taco Board is a great example. This trio of pumpkins can transform your simple taco night into a spooktacular evening.
9. Halloween Pasta Salad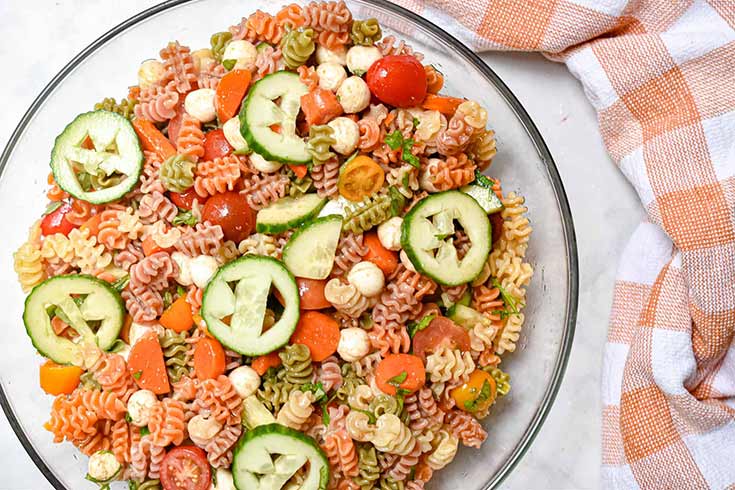 Give your pasta salad a Halloween spin by incorporating fun and creative veggies into the dish. This Halloween Pasta Salad is the perfect addition to your Halloween party table.
10. Waffle Mummy Pizzas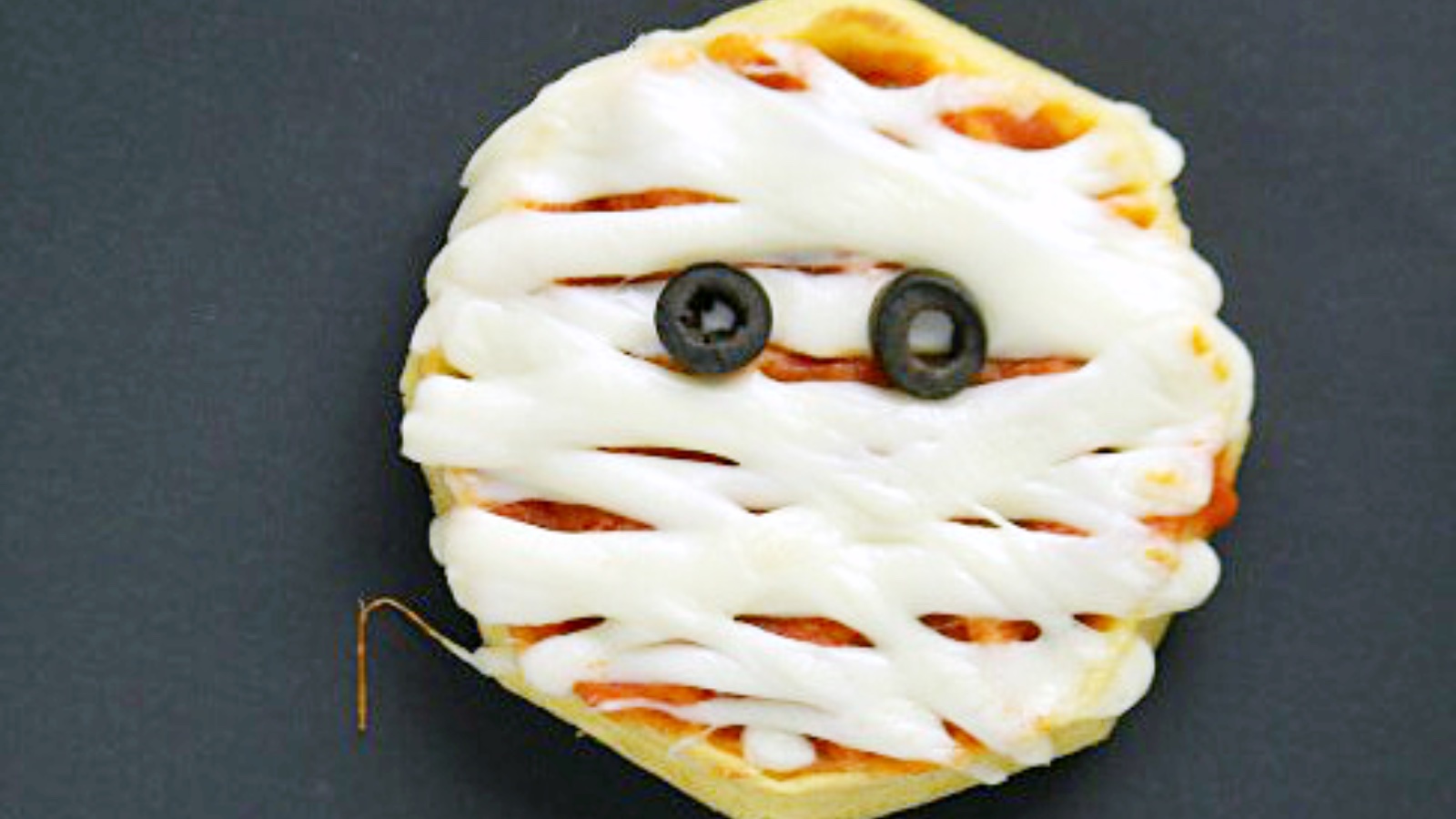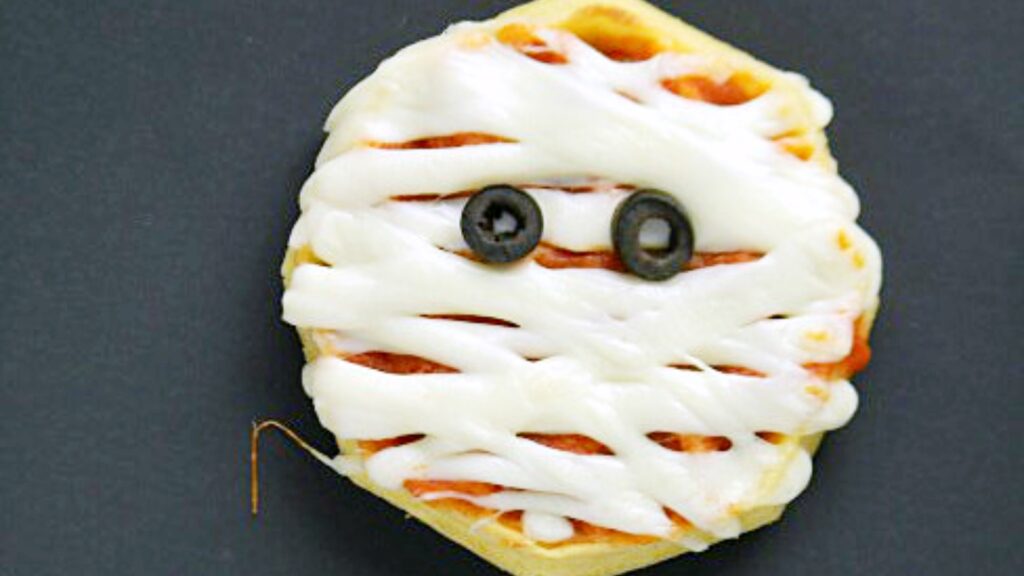 Meet the ultimate kid-friendly snack or treat for your Halloween party. These Waffle Mummy Pizzas are so adorable you almost wouldn't want to eat them.
11. Mummy Hot Dogs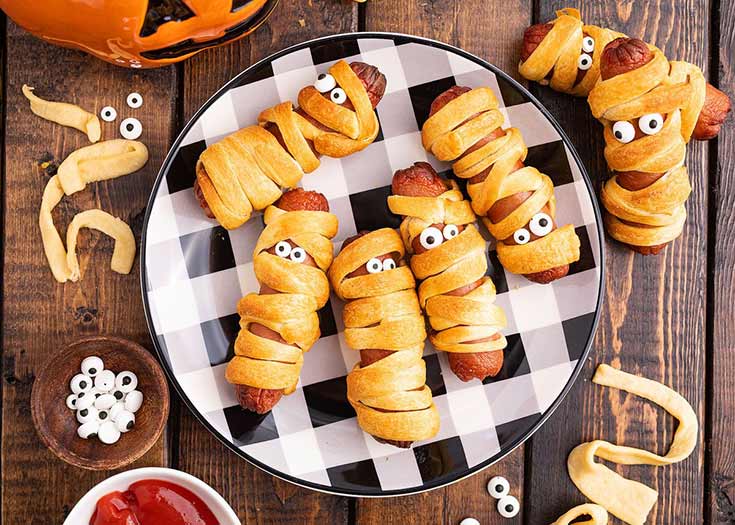 These Mummy Hot Dogs use only four ingredients. Kids love them, and they are as fun and tasty as they look.
12. Halloween Mac and Cheese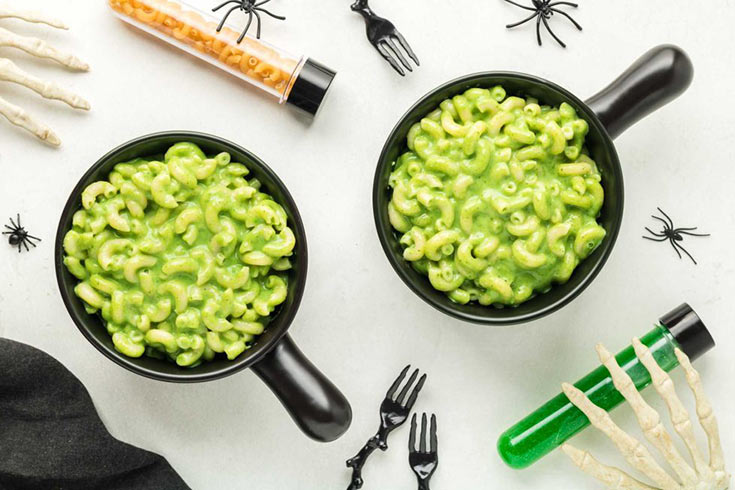 Here is another kid favorite turned into a Halloween-inspired dish. This Halloween Mac and Cheese is ultra-creamy and is made with natural ingredients. It's a great recipe to get your kids to eat vegetables this Halloween season.
13. Halloween Mummy Stromboli Dinner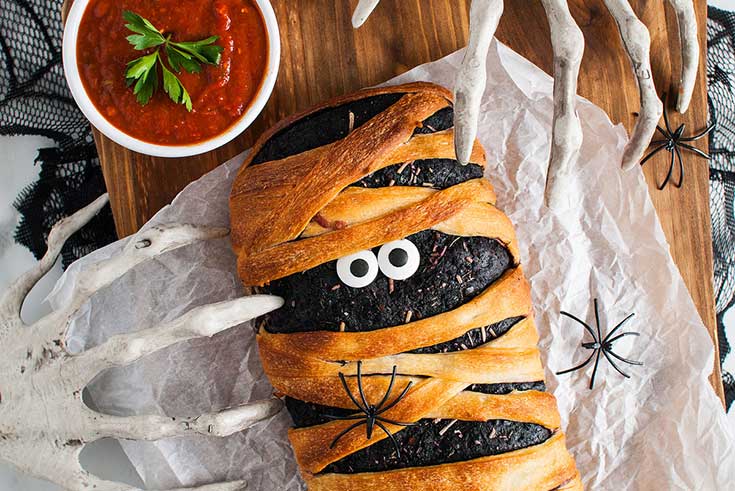 Not only is this Halloween Mummy Stromboli Dinner fun and creative, but you'll find making them a breeze since they use ingredients that are probably already in your pantry.
Planning Thanksgiving Already?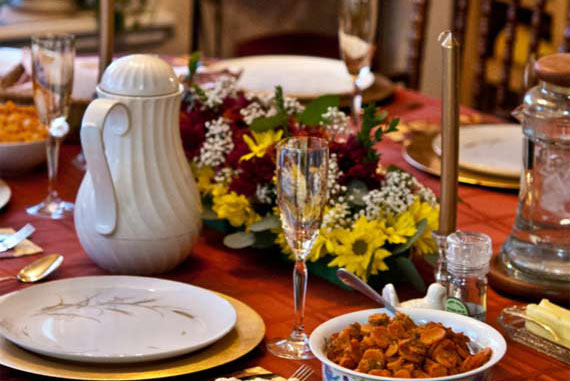 It's never too early to start planning for the big meal this year. Thanksgiving takes careful planning, especially if you are the one cooking. Here is an entire outline of dishes you can make for the big day.
20 Clean Eating Thanksgiving Side Dishes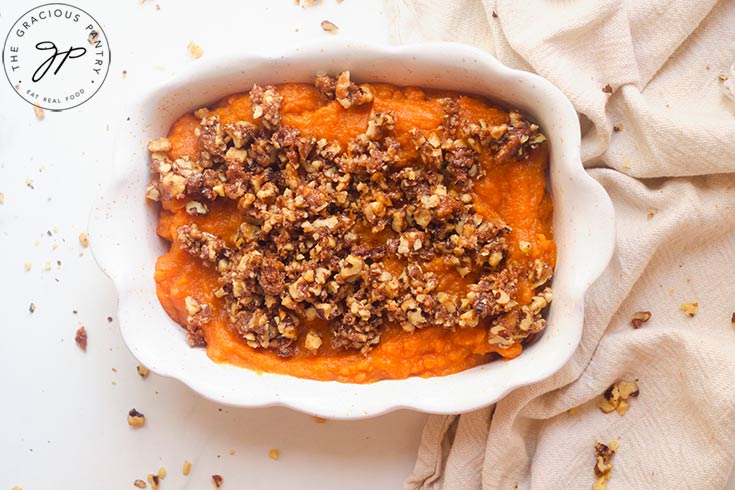 Want to keep it healthy this Thanksgiving? Tired of feeling like you have a brick in your tummy after Thanksgiving dinner? Try one of these 20 healthy side dishes. Nobody will know the difference.
Recipes For Turkey Leftovers That You Won't Get Tired Of Eating!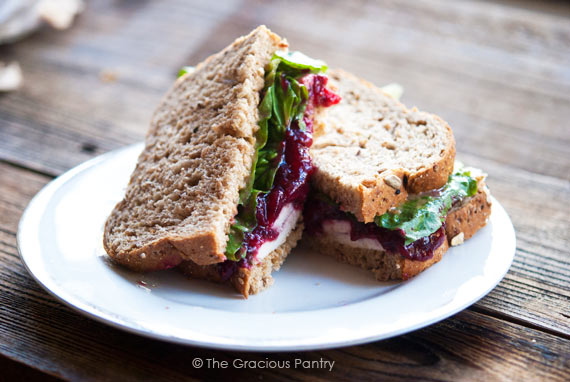 Do you always have leftovers that go bad after Thanksgiving dinner? Don't let that happen this year. Use some of these recipes to make sure nothing goes to waste.
This originally appeared on The Gracious Pantry.