10 Bubbly Brews To Make In Your Cauldron This Halloween
This post may contain affiliate links. Read my
Privacy Policy.
As an Amazon Associate I earn from qualifying purchases.
What better way to embrace the spooky season than with a brew of eerie concoctions? Discover the best recipes to make your Halloween party stand out and leave your guests spellbound. These bubbly brews will transform your cauldron and make it a delightful centerpiece for your Halloween party!
1. Shimmering Halloween Apple Cider Punch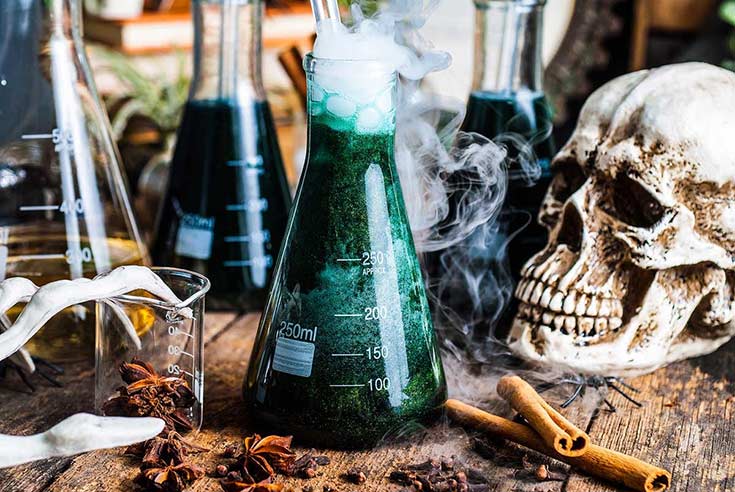 This recipe combines the sweetness of the apple, ginger ale, blackberry, and brown sugar with warm spices. The edible shimmer dust adds an elegant and mystical touch to your Halloween drink, making it a lovely centerpiece for your Halloween festivities, and the best part is that the Shimmering Halloween Apple Cider Punch is alcohol-free. So it's perfect for parties of all ages!
2. Swamp Water Punch
This Swamp Water Punch is a kid-friendly punch that will be a big hit at your next Halloween party. It only takes 10 minutes to make, and it's delicious and murky, creating the ultimate Halloween vibe.
3. Halloween Punch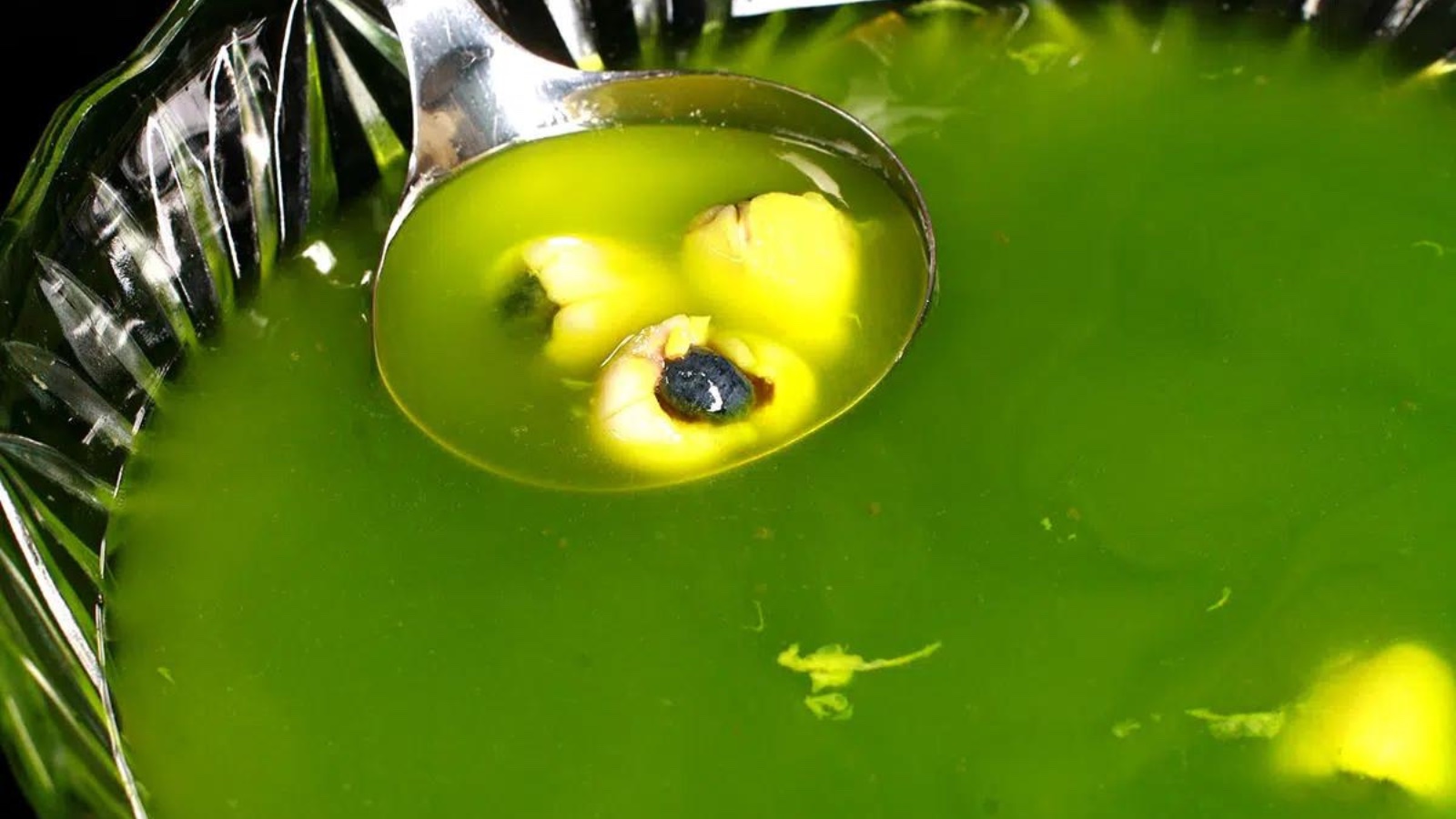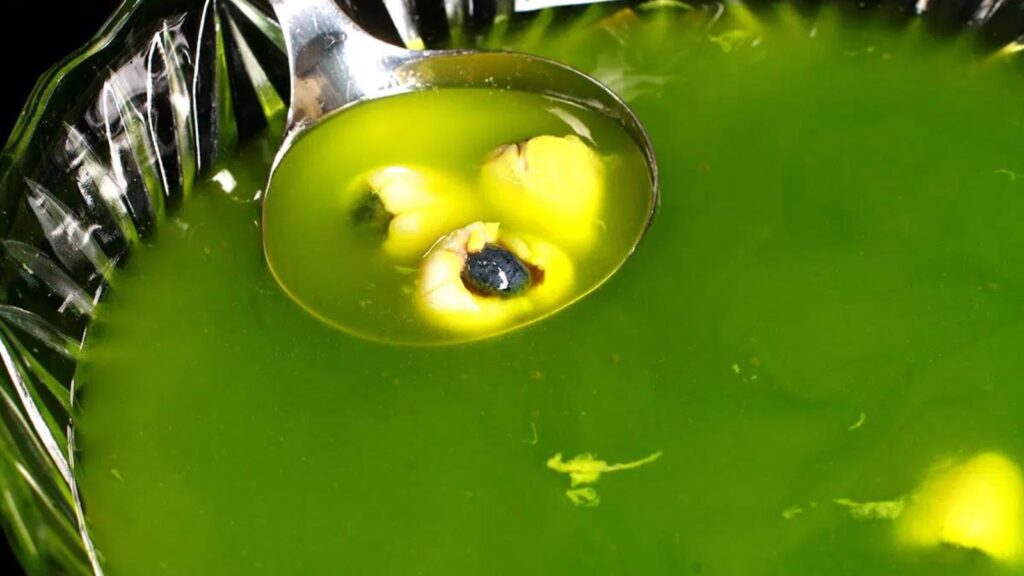 Make this spooky Halloween Punch for your next party. It only takes a few ingredients but is sure to impress your guests. Using dry ice and bloody eyeballs takes it to the next level.
4. Hocus Pocus Punch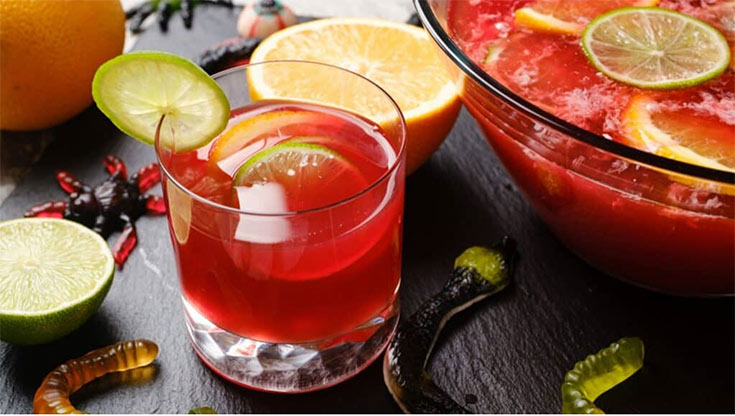 All Halloween gatherings need this eerie Hocus Pocus Punch. It perfectly blends orange and pineapple juice with a hint of grenadine syrup for a delicious blend of flavors you'll want to sip on all night long.
5. Orange Halloween Punch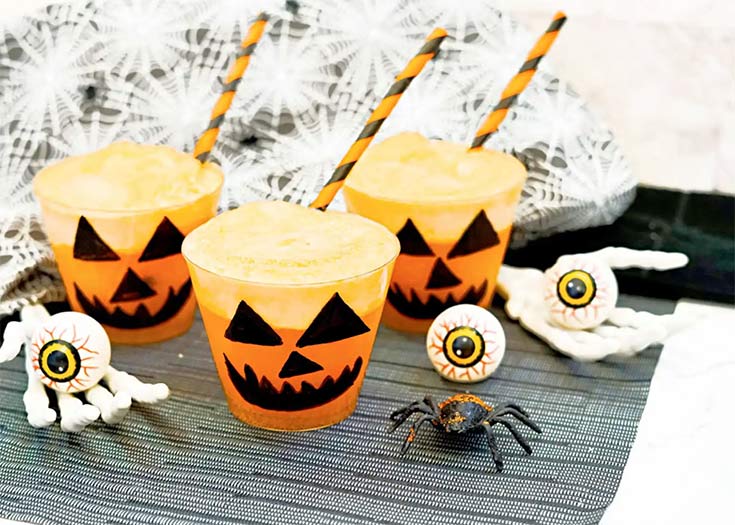 Are you looking for a mocktail to serve at your next Halloween gathering? This is it! This Orange Halloween Punch is super easy to put together and uses only two ingredients. You can opt to add alcohol if you prefer, but this recipe is kid-friendly.
6. Non-Alcoholic Halloween Punch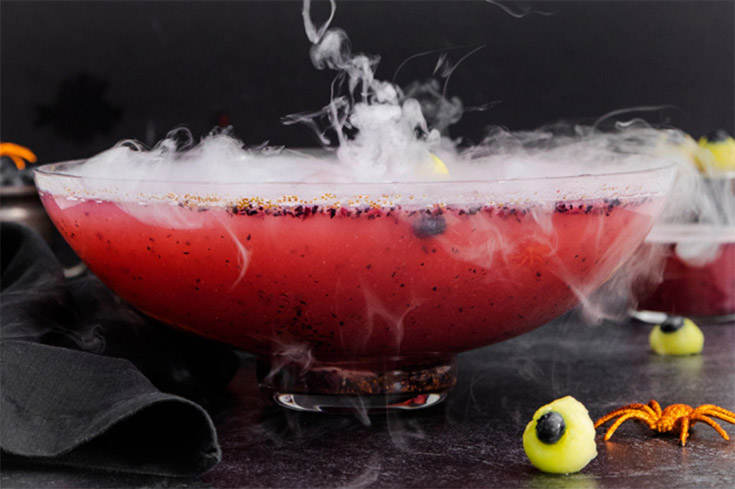 Made with freshly squeezed lemon juice, sparkling water, maple syrup, and wholesome fruit, this is the ultimate Non-Alcoholic Halloween Punch for kids' Halloween parties. It's the perfect party punch you can indulge in without guilt.
7. Poison Halloween Punch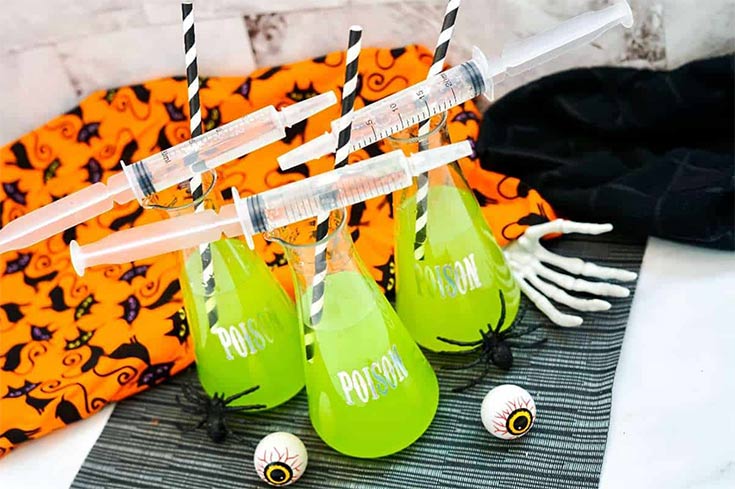 Make your holiday table stand out when you add this Poison Halloween Punch to the mix. It packs a lot of fizz, adding that mystical and spooky feel to your drinks.
8. Goblin Goo Green Halloween Punch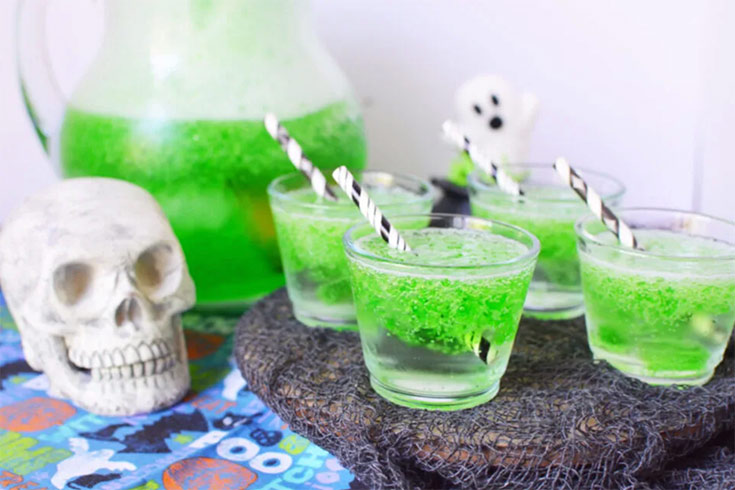 Goblin Goo Green Halloween Punch is a fun and delicious Halloween drink for kids and adults alike. This slimy treat features a green color and jelly texture, and you only need two ingredients for this. It's perfect for themed Halloween parties.
9. Candy Corn Punch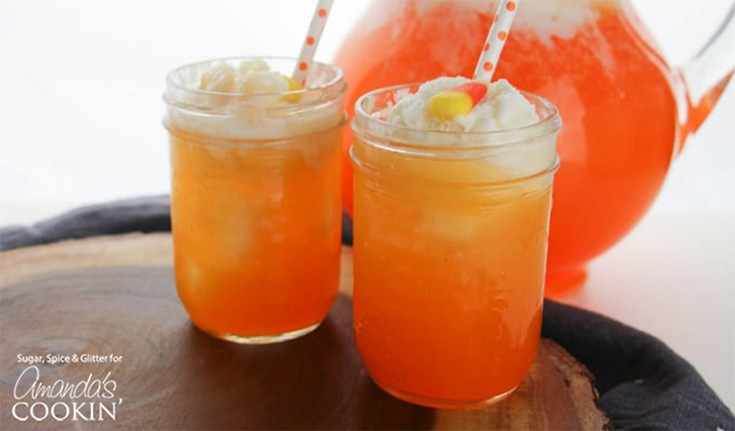 This Candy Corn Punch is a versatile drink that you can serve on Halloween or at any fall gathering with friends. It's even perfect for Thanksgiving since it tastes like a creamsicle with layers of mango and orange flavors.
10. Pumpkin Spice Latte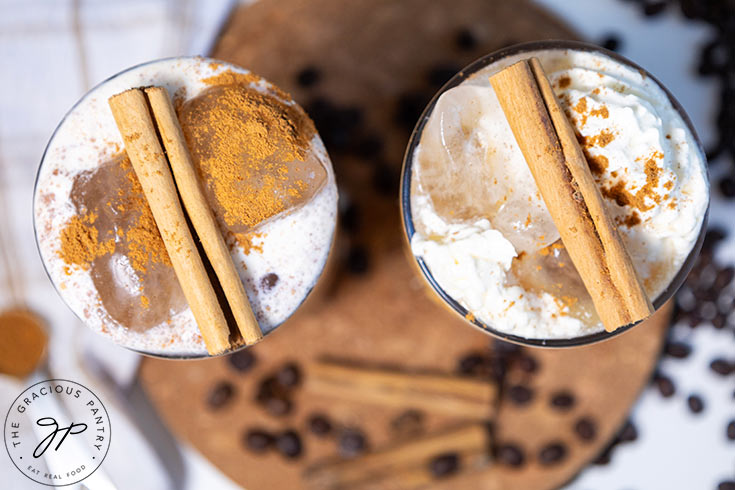 Indulge in the warm and delicious flavors of the season with this Pumpkin Spice Latte. Enjoy it medium-hot or cold; either way, it is going to be a delicious Halloween drink for the grownups. Serve it with whipped cream, if desired.
Planning Thanksgiving?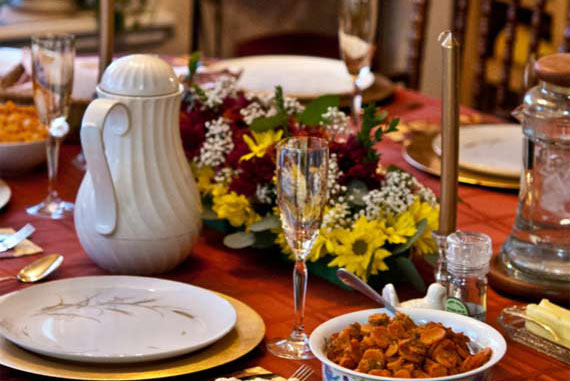 It's never too early to start planning for the big meal this year. Thanksgiving takes careful planning, especially if you are the one cooking. Here is an entire outline of dishes you can make for the big day.
20 Clean Eating Thanksgiving Side Dishes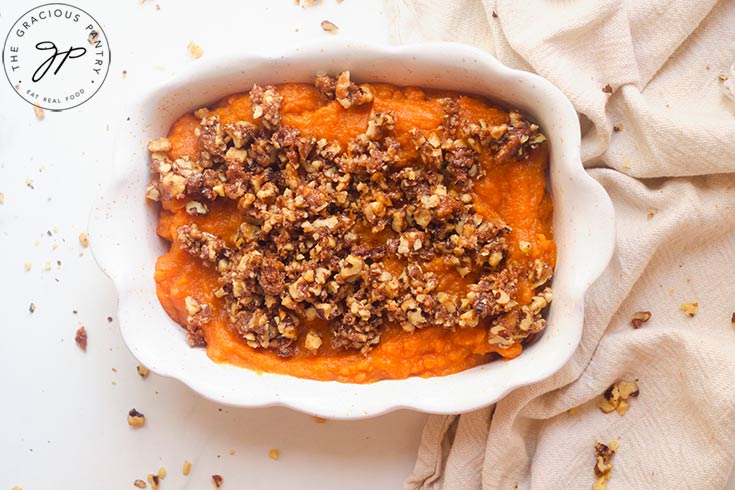 Want to keep it healthy this Thanksgiving? Tired of feeling like you have a brick in your tummy after Thanksgiving dinner? Try one of these 20 healthy side dishes. Nobody will know the difference.
Recipes For Turkey Leftovers That You Won't Get Tired Of Eating!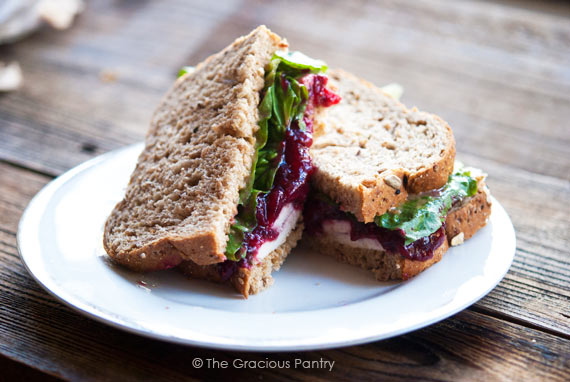 Do you always have leftovers that go bad after Thanksgiving dinner? Don't let that happen this year. Use some of these recipes to make sure nothing goes to waste.
This originally appeared on The Gracious Pantry.