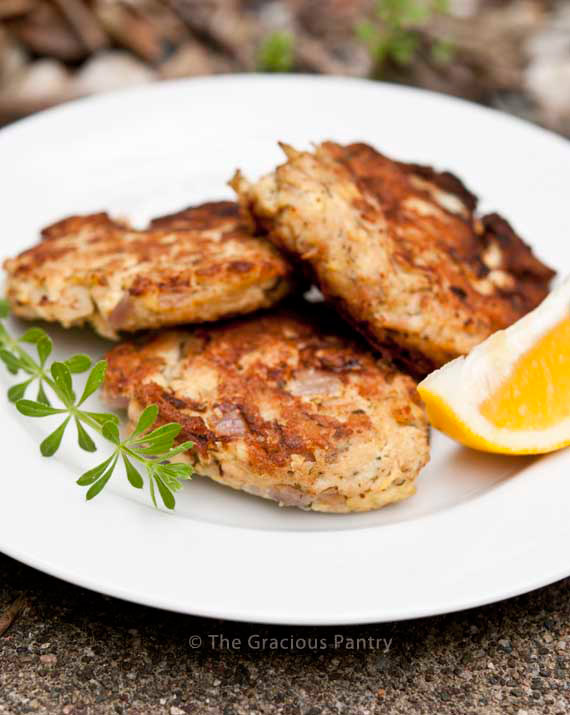 Why I haven't made tuna patties prior to this is a mystery to me. But I finally did it, and you can bet I'll do it again. They are delicious!! Why didn't somebody tell me? Why didn't somebody shake me by the shoulders and say, "wake up Tiffany, you're missing out!"?? Why, why, why???
Seriously. There should be a little foodie elf that follows me around and kicks me in the shins every time I fail to cook something delicious. Every time I wonder what to make for dinner. Every time I consider making chicken… again…I mean really, these couldn't be more simple! Such a great weeknight meal!
YOU MIGHT ALSO ENJOY THIS TUNA RECIPE: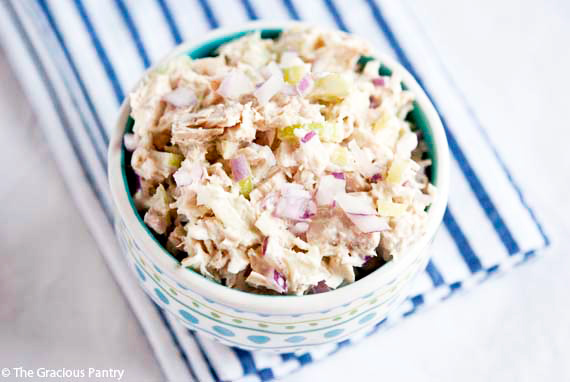 Clean Eating Traditional Tuna Salad – This well loved seafood salad is a tradition in many households. Here I'll show you how to clean it up without sacrificing on flavor. Shhhhh!!!…. nobody will know!!
KITCHEN TOOLS: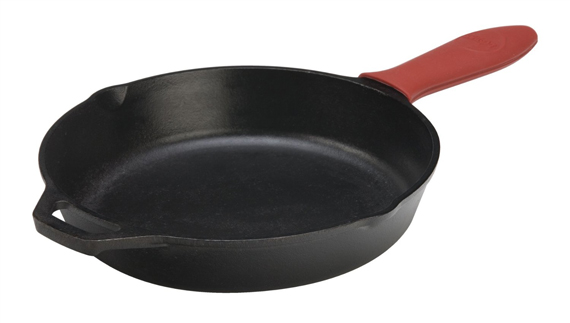 If you need a good cast iron skillet, this one from Amazon (affiliate link) is a good quality pan without breaking the bank, and will cook up those tuna patties in no time!

Clean Eating Tuna Patties Recipe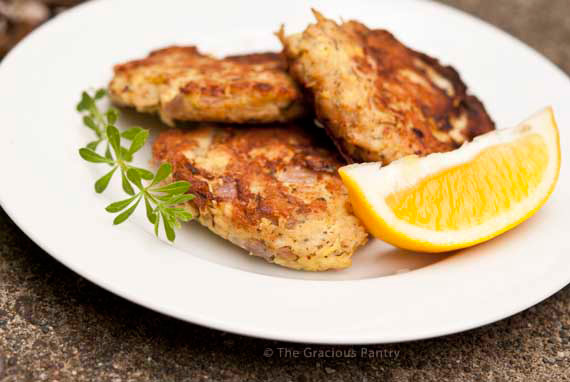 Author:
Tiffany McCauley | The Gracious Pantry.com
Ingredients
3 (5 oz.) cans water packed tuna, no added salt, water drained
3 eggs
2 tablespoons lemon juice (about ½ a large lemon)
½ cup chopped red onion
1 teaspoon dried parsley
½ teaspoon dried dill
1 teaspoon garlic powder
Oil for cooking
Instructions
Stir everything together in a medium mixing bowl until well combined.
Form small patties with your hands (about 1½ inches in diameter).
Cook in a skillet using a heart healthy oil.