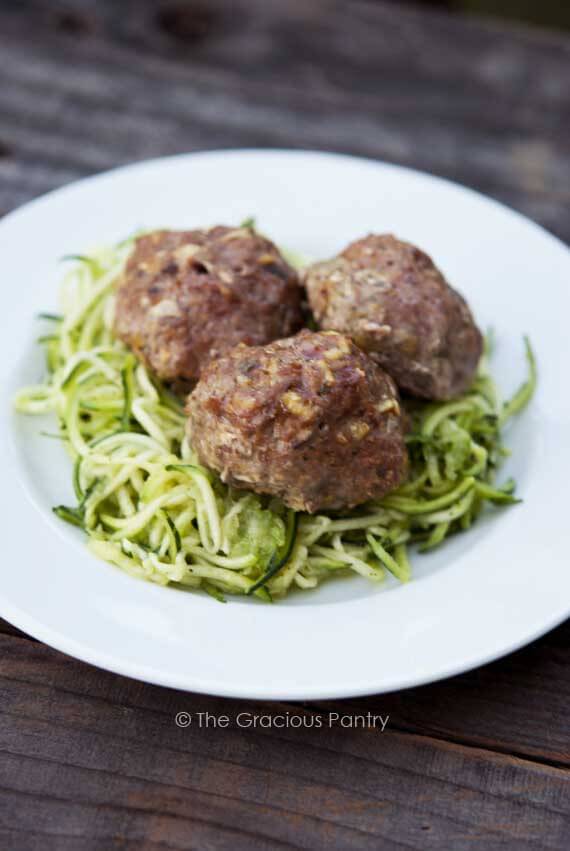 I won't lie, this low-carb thing has been a challenge. I've definitely had a bumpy start. But more and more, it's simply becoming the way I eat. And as long as I eat at home, I do pretty well.
These were a recent dinner that I was relieved to find even Mini Chef enjoyed. He's getting pickier as he gets older. His dad has exposed him to the "wonderful" world of sugar and junk food, so it's been an uphill battle ever since.
This means that dinner time is a much more difficult challenge for both of us. I guess you could say I've had to "up my game" a bit. But all challenges come with rewards if met head-on. And thankfully, these meatballs were well received at the dinner table.
YOU MIGHT ALSO ENJOY:
RECIPES USED:

Clean Eating Easy Bake Meatballs
Author:
Ingredients
1 1/2 lb. ground turkey
3 tbsp. Clean Eating Onion Soup Mix
4 small, cremini mushrooms, chopped
1 whole, large egg
Instructions
In a large mixing bowl, combine all the ingredients by hand, kneading until well mixed.
Form 15 large meatballs (about the size of a golf ball) and lay them in an oiled casserole dish.
Bake at 350 for 40-50 minutes, or until they reach at least 165 F. on a meat thermometer.
Notes On Serving: I served mine over spiralized zucchini pasta with a bit of Clean Eating Italian Dressing mixed in for flavor. I also topped it with a bit of parmesan for Mini Chef.