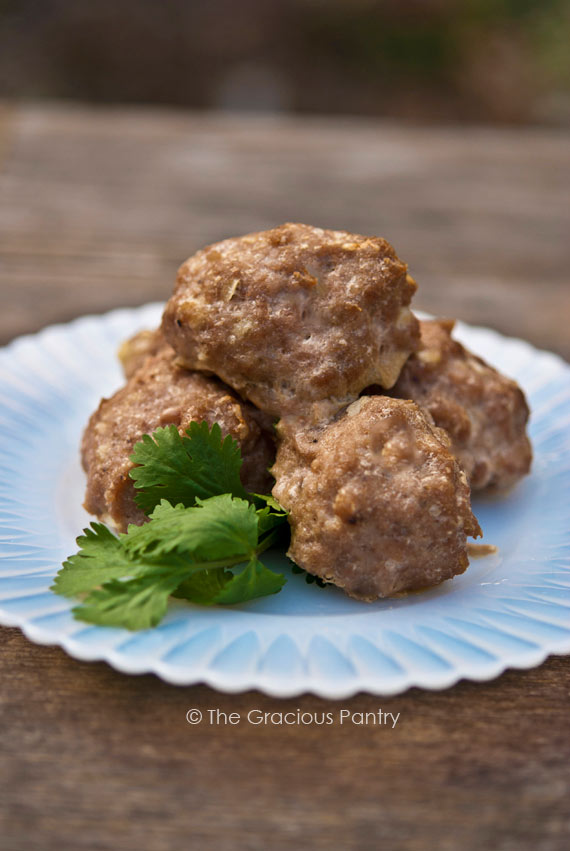 Occasionally, I get desperate for ideas when I walk in to the kitchen. Occasionally, I just have to open the fridge and pray that I can make something out of whatever it is that stares back at me. Occasionally, I put those few items together and they turn out just marvelous. And occasionally, the recipe is so simply I can't believe I hadn't thought of it before.
This is one of those recipes. In fact, this recipe inspired an entire meal, which I will share with you in my next blog post. But for now, just know that these are incredibly easy and incredibly delicious.

Clean Eating Garlic Parmesan Turkey Meatballs
(Makes approximately 18 meatballs)
Ingredients:
1 1/2 pounds lean ground turkey
10 cloves garlic, chopped fine
1/4 cup grated parmesan cheese
1/2 teaspoon sea salt
1/2 teaspoon ground black pepper
Directions:
In a large mixing bowl, combine all the ingredients and form in to meatballs, approximately the size of a golf ball (maybe just a tad smaller).
Place them on a parchment lined cookie sheet.
Bake at 350 F. for approximately 30-45 minutes, or until the meatballs reach a minimum of 165 F. on a thermometer.
Remove from oven, allow to cool slightly and serve.