When Co-Workers Give You A Hard Time About Clean Eating
This post may contain affiliate links. Read my
Privacy Policy.
As an Amazon Associate I earn from qualifying purchases.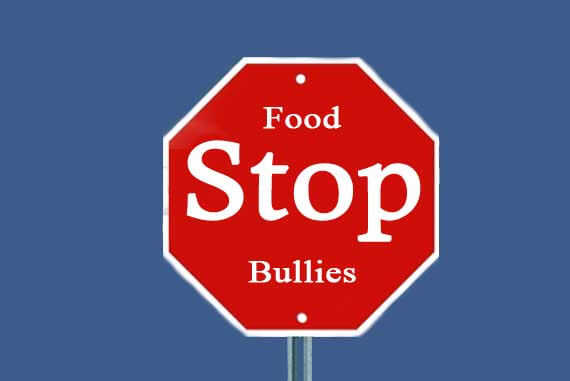 If you have been eating clean for any amount of time, you have probably gotten at least one sideways glance at work during lunch. Maybe even a snicker or an off-handed comment about the food you choose to eat.
These looks and comments can range from mildly annoying to downright infuriating.
I call it food bullying. Maybe that's an extreme term for something like this, but that's essentially what it is. Somebody decides that the way you eat is silly or ridiculous, and proceeds to make you feel awkward or bad about it. It's not uncommon. It happens all the time.
So how do you deal with these people? People who may not even realize what they are doing? (though most do)
There are three things you can do to try and ease the situation.
DEALING WITH FOOD BULLIES
Understand that the way you eat probably makes them realize that they need to work on their health as well. They subconsciously (or even consciously) know that the way they eat is probably not the healthiest and they need to make changes themselves. Their comments often stem from this feeling of inadequacy. Whether they know it or not. So if they are uncomfortable enough to comment, simply remind them that you are eating this way for your health. And if they're comments are really snide, reassure them that THEY do not have to eat YOUR food.
People who assume you are "on a diet" assume two things. First, that the way you are eating is temporary and second, that you must not be enjoying what you are eating. So let them know you think your food is delicious! (Because it is!) Even offer to let them try some if you think it will help. But let them know that you truly enjoy your food.
For people that just won't quit, it's important to realize that the real issue might not be about food at all. But either way, it's perfectly fine to let them know that when they are ready to eat a healthier diet, you would be happy to help them with that.
THE PUSHERS
There are always those that will try to push food on you. They will try to make you feel guilty for not having that piece of cake at the umpteenth office birthday celebration this week. They will try to push a cookie on you that they baked that morning, and there are a few ways to handle them as well.
You can, of course, take the food but not eat it. That's always an option. Just don't let them see you throw it away!
If they stand there waiting for you to take a bite so you can tell them how good it is, there is the option to take a bite and leave the rest.
If they are pushing you and you really don't want it, simply tell them that you would love to have some but would like to have it later "if that's okay". Tell them you're full…. tell them your stomach is unsettled…. tell them whatever you like. But postpone it. Tell them you'd love to but would prefer to eat it later if they don't mind. "Asking their permission" in that way will make them feel like they are in control and will get them to back down, "allowing" you to have it later. Which of course, won't happen unless you actually want it to. I'm no psychologist, but it's worked really well for me.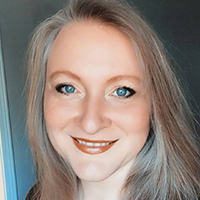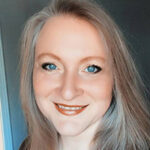 Who me?
I'm Tiffany, a cookbook author, food lover, mom, and writer for MSN and the AP Newswire.
   
Looking to stock your freezer for busy weeknights?
I wrote the book! Grab a copy of my book, Clean Eating Freezer Meals on Amazon here, or at select bookstores nationwide!   
Did you make one of my recipes?
Tag @graciouspantry on Instagram or post your pic on Facebook! I love to see my recipes in action!