Clean Eating Texas Roadhouse Butter Recipe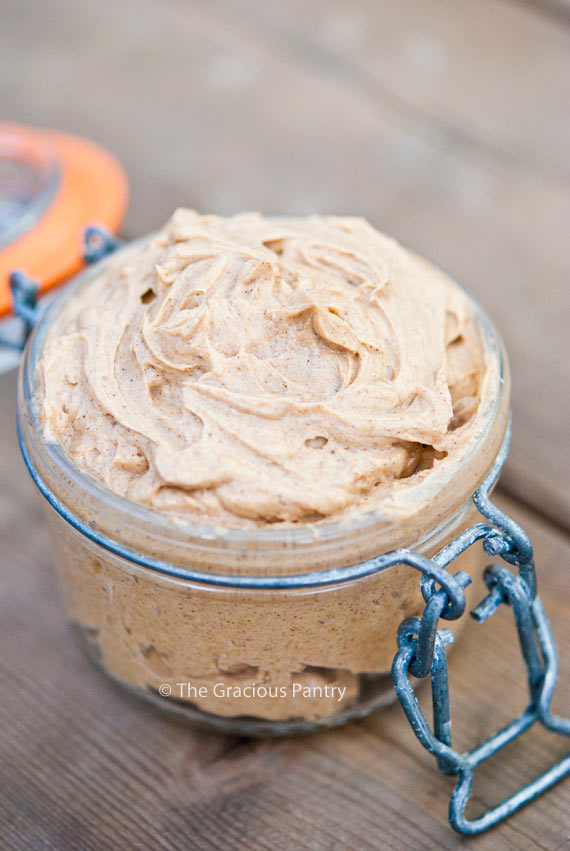 The holidays are here and moving fast. I mean, lets face it, once Halloween hits, the year is pretty much over in the blink of an eye. I'm not sure if it's because it's such a busy time of year or if the world just spins faster from October through December. But any way you look at it, it's definitely time to plan what gifts to give this year.
I'm a big proponent of homemade food gifts. Not only do you put your love and care into each recipe you make, but it's budget friendly and always appreciated (Unless it's fruit cake. Don't make fruit cake. Really.)
A while back, I heard about Texas Roadhouse Butter and it caught my attention simply because I had never heard of it before. It's a fast and simple recipe to make, you can make batches of any size, and it's absolutely sweet and delicious on morning toast. It's kind of like making french toast without the hassle of eggs, milk and frying. Just pop your bread in the toaster and smear on some of this butter while it's still warm.
MORE YUMMY THINGS YOU CAN SPREAD ON TOAST (OR GIVE AS GIFTS!):
HOW TO MAKE:

Clean Eating Texas Roadhouse Butter Recipe
Author:
Serves:
Approximately 1 1/4 cup
Ingredients
1 cup butter, softened
1/2 cup powdered Sucanat
1/2 cup honey
2 tsp. cinnamon
Instructions
Place all ingredients in a food processor and blend until well combined. It should be very smooth and creamy when finished.
Scrape the butter out into a gift jar (food-safe, of course), put the lid on and store in the fridge.
PACKAGING IDEAS:
Tie off the jar with a bit of rafia and package with a nice boule or baguette.
Bake a loaf of clean zucchini bread and set both in a basket for giving.
Bake a loaf of bread in a pretty bread loaf pan and gift the loaf still in the pan. Stack a small canning jar on top of that and tie it off like a package.
Place the jar of butter into a tall, plastic bag and tie off with pretty ribbon. If you made a few different flavored butters, you could stack them in the bag for a nice selection.