Clean Eating Super Nutrient Smoothie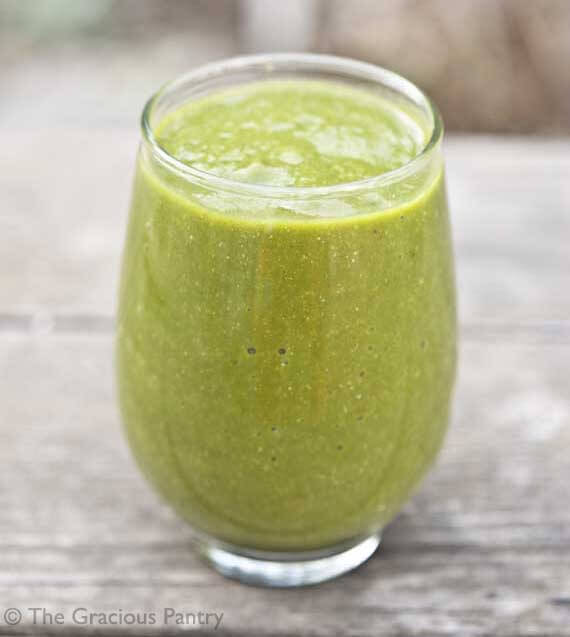 I should start off my letting you know that I just got a new Vitamix. So this particular recipe will require a high-powered blender.
I currently have bronchitis while I'm writing this, so I'm looking for any way to get lots of nutrients in my body to help recover as fast as possible. I think today is the worst of it, so cooking is not really at the top of my list. But I know it's important to eat, so I immediately turned to my sparkly, brand new Vitamix blender. Maybe it's the congestion in my head, but I swear I heard it whisper that it would take good care of me and help me feel better if only I would turn it on. So I did.
I grabbed whatever was on the countertop and dropped it in the blender. I was very pleased with the results. I can't taste much right now, but boy could I taste the yumminess of this smoothie! And just for the record, I had some not-sick people try this as well. They loved it, so I know my taste buds aren't too screwed up from the congestion.
YOU MIGHT ALSO ENJOY:

Clean Eating Super Nutrient Smoothie
Author:
Ingredients
1 apple, cored
1 banana
1 orange, peeled
1 Roma tomato
2 large handfulls spinach
1 tablespoon chia seeds
Water – enough to get the consistency you want.
Instructions
Place in your Vitamix or other high-powered blender and blend until smooth.
Add as much water as you need to get the smoothie to a consistency you like. You'd on't have to add any,b ut it will be thick enough to eat with a spoon if you don't.