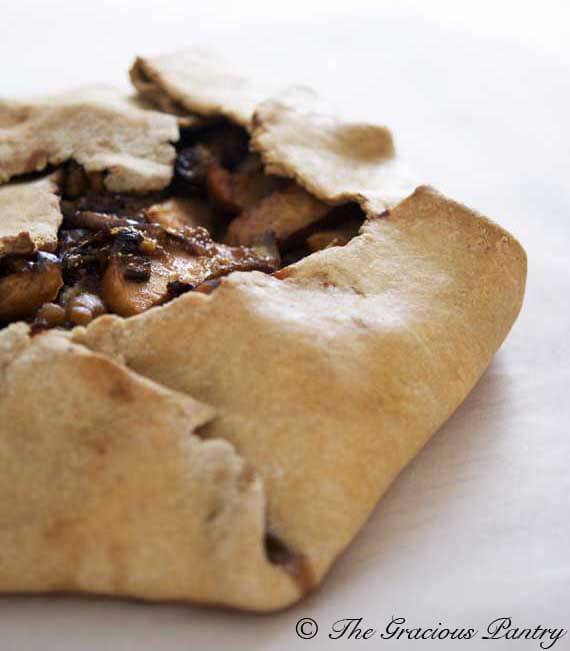 Growing up, I had a fig tree in my back yard. All I remember was that the leaves were sticky, and I never wanted any part of the little black, slightly leathery-skinned fruits which hung from it.
Then I grew up and moved out and never thought twice about that fig tree again, until recently when I moved into my new apartment.
I'm in a ground level unit and all I have to do is open my front door to get a nice view of sticky leaves and little black, slightly leathery-skinned fruits, about 3 feet from the door.
So plucking up my courage and putting faith in the fact that our taste buds change over time, I courageously stepped outside that front door, took those 3 steps to the tree, and picked a fig.
Now, I realize you can eat the skin. I'm not oblivious to this. But I just couldn't bring myself to do that. So I peeled it and took a big, mushy bite.
Holy moly! What have I been missing out on all these years???!!! It was sooooo good! So I sent Mini Chef up into the tree to collect the harder to reach figs and we brought in a small, but lovely supply of these little delectable goodies.
I then proceeded to concoct this recipe and oh boy, did we enjoy this. In fact, I enjoyed it so much I had to send half of it home with my in-laws so I wouldn't eat the whole thing. Sadly, the cats got it. Apparently they thought it was pretty tasty too.
Now I'm just tapping my toes, waiting for the next round to ripen on that tree with the sticky leaves. I'll send Mini Chef up there again and then we'll make fig jam. Can't wait!
YOU MIGHT ALSO ENJOY:

Clean Eating Rustic Apple & Fig Tart
(Makes 8 servings)
Ingredients:
1/2 batch of clean eating pie crust
1/2 pound sliced and cored apples (weighed after prep)
1/2 pound figs, sliced
1/2 cup walnut pieces
1/2 cup honey
1 teaspoon vanilla extract
1 teaspoon cinnamon
Directions:
Roll out your pie crust to about 1/4 inch thick on parchment. Pick up the parchment and transfer to a cookie sheet. Set crust aside.
In a mixing bowl, Combine all other ingredients and stir well to combine.
Pour the filling onto the middle of your pie crust and fold the edges in to form a "bowl".
Bake at 350 F. for approximately 35-45 minutes, or until the fruit juices bubble.
Cool and serve.