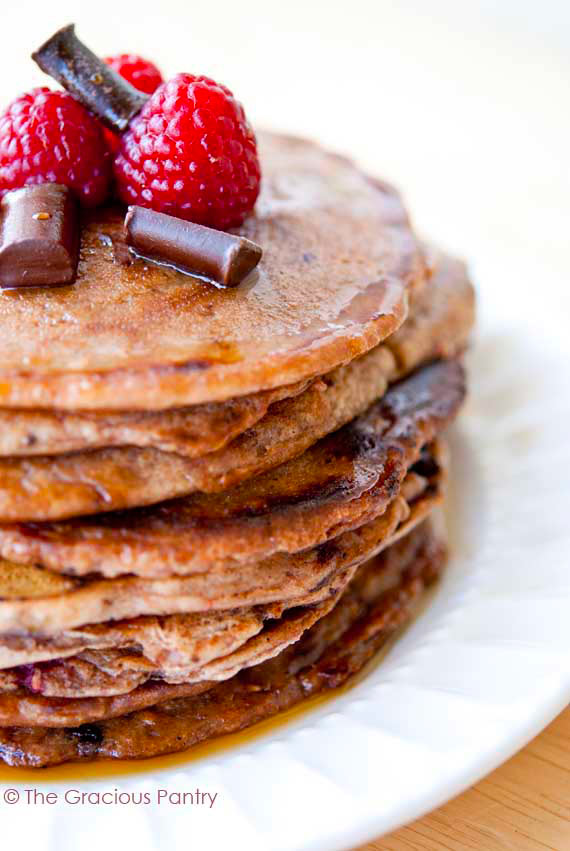 Every once in a while, you need something a little decadent. Special occasions happen, and it's nice to know that you can really enjoy a delicious treat without breaking your eating plan.
I made these for a special occasion for Mini Chef. He made me promise not to talk about it, so I won't. But suffice it to say that it was definitely a very special day, and he deserved a very special breakfast.
This is what I love about clean eating. You don't have to feel deprived or skip out on the truly delicious stuff. The only difference is, you have to make it at home. But I'm finding that, more and more, I prefer to cook for special occasions rather than go out to a restaurant. I think over time, your tastes buds change even more than you could have imagined when eating clean. And that's a wonderful thing!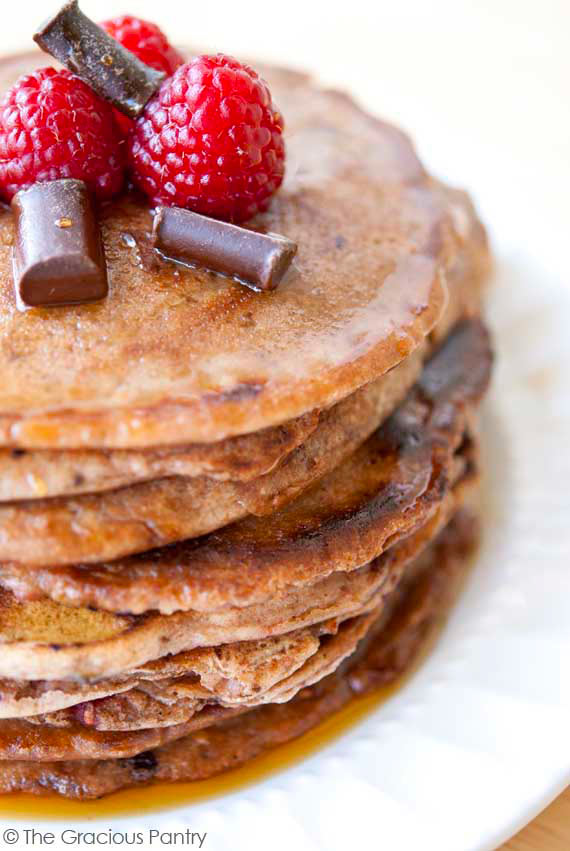 YOU MIGHT ALSO ENJOY:
This recipe from the Gracious Pantry archives, originally published 5/19/14.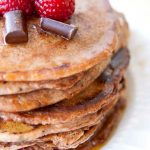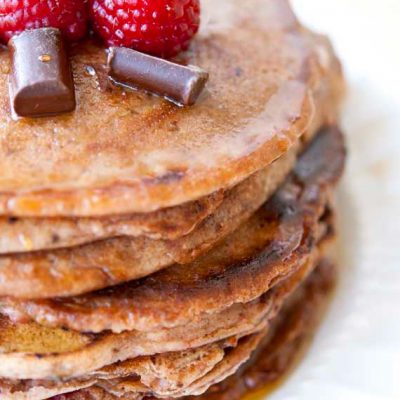 Clean Eating Raspberry & Dark Chocolate Chip Pancakes
Yield
:
9
(3 inch) pancakes
Ingredients
1

cup

whole wheat pastry flour

3

tbsp.

dark chocolate chips (chopped if large),

I used the Enjoy Life brand

1/2

cup

fresh raspberries

1

large

egg

1/2

tsp.

ground cinnamon

1

tsp.

pure vanilla extract

1

cup

unsweetened almond milk

(regular milk works too)
Instructions
In a large mixing bowl, whisk together all of the ingredients until you have a smooth batter with only a few lumps from the berries and chocolate.

In a large skillet, cook your pancakes as usual with a bit of oil.

Note that the best way to get these to cook completely is to get each side cooked and then flatten each pancake so that anything raw in the middle will ooze out the sides a it. The flatter you make them, the easier to ensure that they will cook completely through.

Top with a little honey or maples syrup, a few extra raspberries and chocolate chips, and serve.