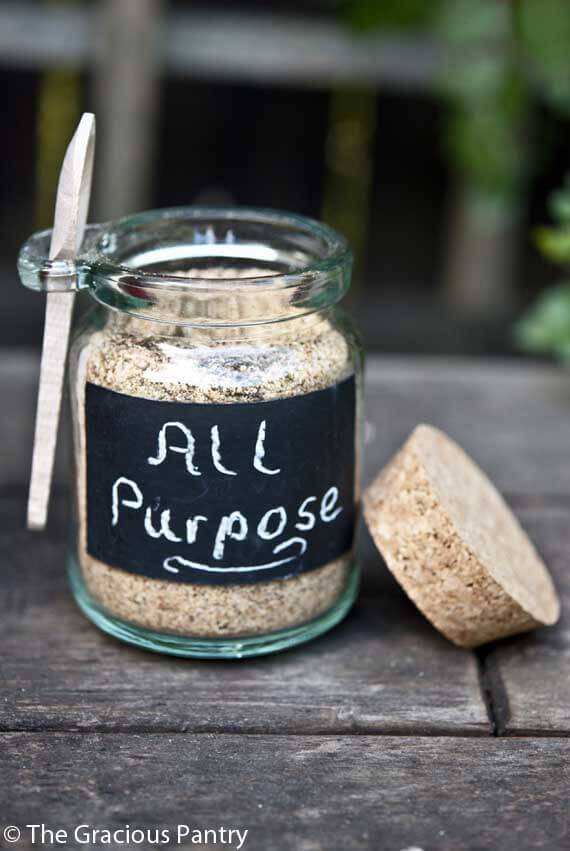 I've been looking for a really good, all purpose seasoning for quite a while. I've used seasonings like Mrs. Dash on occasion, but was never really impressed with the flavor. They were good, but not really good.
I'm big on flavor. If I put seasoning on my food, I expect the flavor to be robust and very pleasing to the palate. Thankfully, this recipe accomplishes just that. The recipe itself is a combination of a couple of recipes I came across on the net. I took a little of this, and a little of that, and before I knew it, I had a fabulous seasoning blend. I love it when that happens!
I hope you'll enjoy this as much as I have. It's great on just about anything but my favorite is chicken.
YOU MIGHT ALSO ENJOY:
Clean Eating All Purpose Seasoning
Ingredients:
2 tablespoons garlic powder
4 teaspoons onion powder
2 teaspoons paprika
2 teaspoons celery seed
2 teaspoons thyme
1 teaspoon ground mustard
Directions:
Mix all herbs together in a bowl until well combined.
Store in an air tight container.