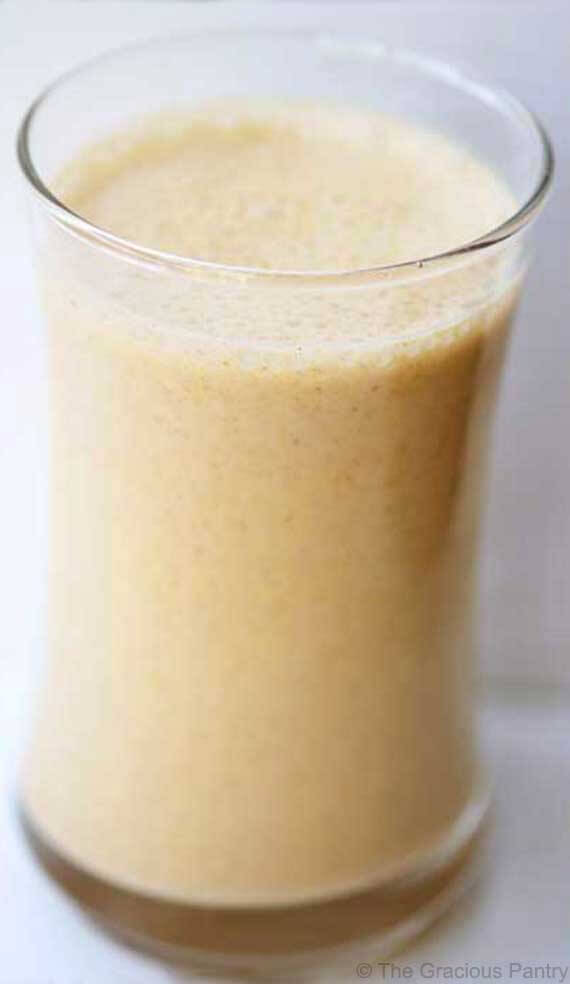 I've really gotten on the smoothie/protein shake bandwagon lately. I love them! Not only are they tasty, they are so totally portable! It makes it easy to pack my food for the day. They come together quick and they are filling too. You just can't go wrong.
So here's my latest clean eating experiment. It's a wonderful, autumn-inspired shake that has plenty of protein as well as lots of fall flavor. And who doesn't love pumpkin? It's a win-win and it's so easy to make! And lets face it, pumpkin is just crazy full of good nutrition. The more of it most folks can squeeze into their eating plan, the better!
And yes, I know there are some out there who don't care for pumpkin. But I'm definitely not one of them and if you're reading this, I'm guessing you like it too. So break out your blender and enjoy a smoothie!
YOU MIGHT ALSO ENJOY:
PRODUCTS USED:

Clean Eating Pumpkin Smoothie Recipe
Author:
Ingredients
1 cup Greek yogurt
1/2 cup pumpkin (I used canned and organic)
1 tablespoon honey
1 teaspoon pumpkin pie spice (no sugar added)
2 tablespoons whey protein powder
Instructions
Place all ingredients in a blender, and blend till smooth.
Pour it into a pretty glass, find a relaxing place to sit, and sip it slowly for the "full smoothie experience".