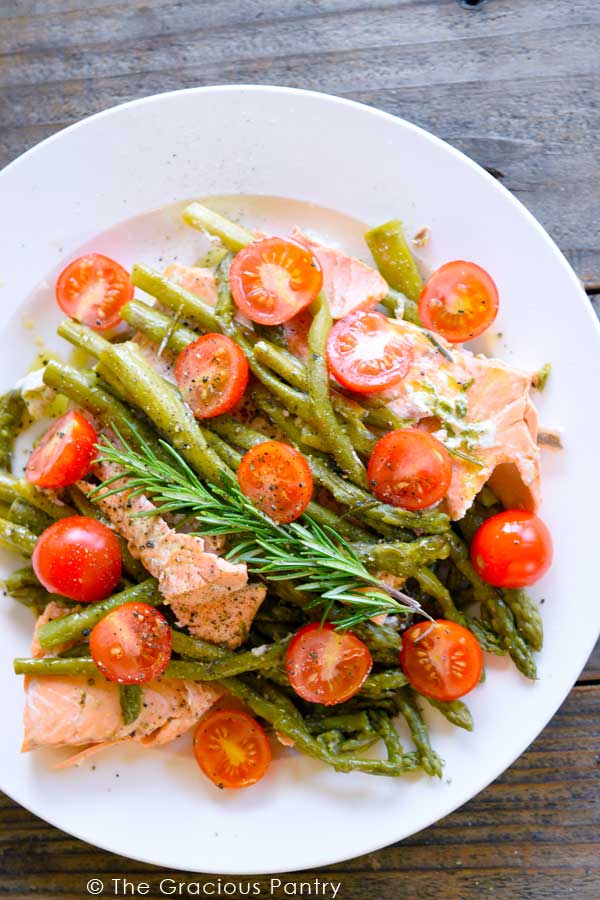 Many of you know that I recently joined the throngs of humans who have purchased an Instant Pot (IP) pressure cooker. This IP and I have slowly been getting to know each other. I've done one recipe for this blog and one for my low carb blog. Both turned out pretty darn yummy.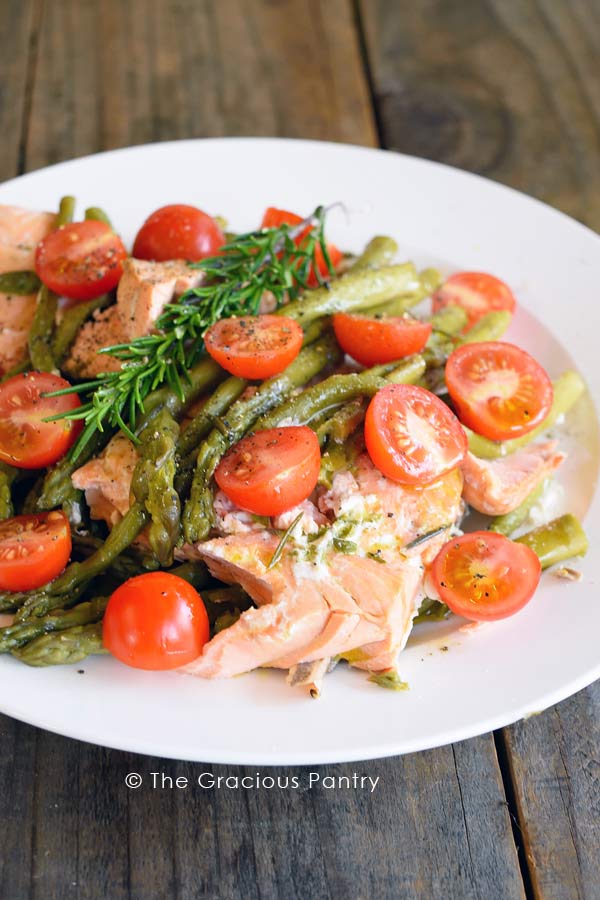 But this recipe impressed me the most simply because I didn't have to spend a day or two defrosting the fish first. It was really pretty incredible. 3 minutes of pressure cooking and I had a beautiful salmon dish made in one pot!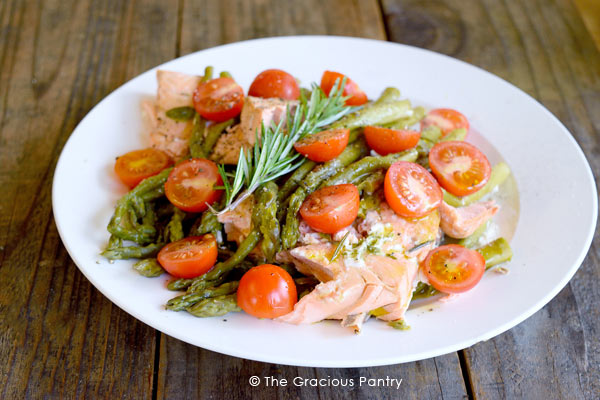 I will say that if you prefer your asparagus with a bit of crunch, it's probably best to cook it separately. As for me, I'll eat asparagus any way it comes. So even though it was really well cooked, to me, it was still crazy delicious. If you want to cook the asparagus in your IP, simply steam it separately for about 1 minute. 2 minutes if the stalks are on the thicker side.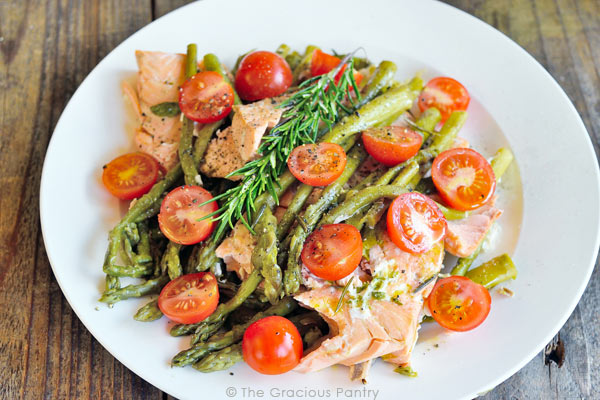 At any rate, I enjoyed this for lunch two days in a row and I couldn't be happier. This IP is great for cooking from frozen in a fraction of the time it takes to cook things regularly. It does take a few minutes for the IP to build up pressure, but once it does, it's simply 3 minutes of cooking. I had this meal ready in about 15 minutes from frozen. It was amazing!
YOU MIGHT ALSO ENJOY:

Clean Eating Pressure Cooker Mediterranean Rosemary Salmon Recipe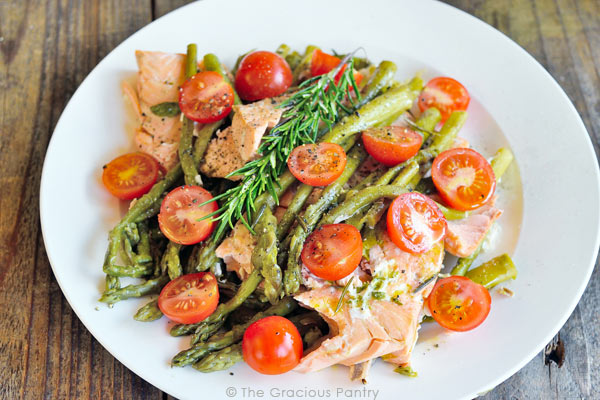 Author:
Tiffany McCauley | The Gracious Pantry.com
Ingredients
1 lb. frozen, wild salmon
10 oz. package fresh asparagus
1 sprig fresh rosemary
½ cup cherry tomatoes, cut in half
1-2 tbsp. good quality olive oil
1 lemon, juiced (optional)
Salt & Pepper to taste
Instructions
Pour 1 cup of water into the inner bowl of your Instant Pot and place the wire rack into it as well.
Layer the frozen salmon first, then the sprig of rosemary and then the fresh asparagus.
Press the Manual button and adjust time to 3 minutes.
Release pressure/steam valve and allow steam to completely empty.
Remove lid and transfer all food onto a plate, discarding the rosemary sprig.
Add tomatoes, sprinkle with olive oil and season with salt and pepper.
Sprinkle with lemon juice if using.