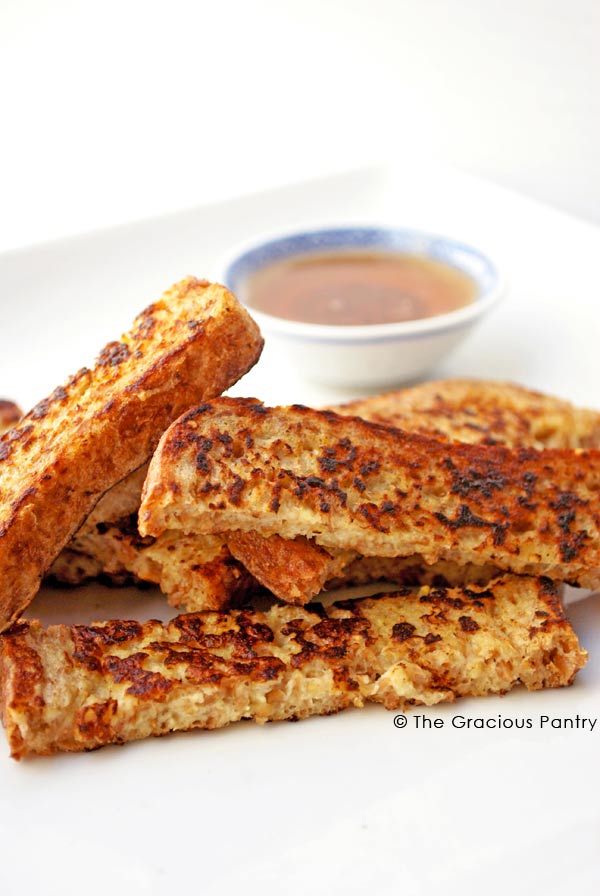 I don't know about you, but french toast was a staple growing up. As soon as I learned to make it, I made it all the time. It's fabulous stuff.
But I also remember the first time I ordered it in a restaurant. I was about 12 or 13 years old. I got a plate of bread that looked pretty good, but when I bit into it, well……… let's just say I didn't enjoy my meal that morning. Know why? Because it was made with white bread, and I had always had it with whole grain bread. It's all about what you're used to I guess.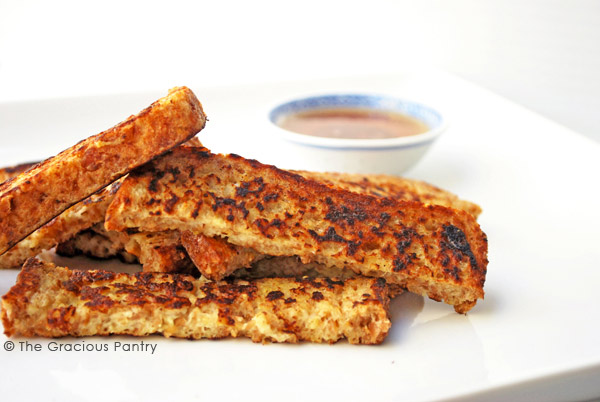 But I will say this, whole grain bread definitely gives this recipe its full, robust flavor. And the "strips" will make this dish really kid friendly. I mean, what kid doesn't like to eat with their fingers???! I'm 35 and I still enjoy it!
If you have trouble getting your kids to eat whole grain bread, this recipe will help them learn to love it!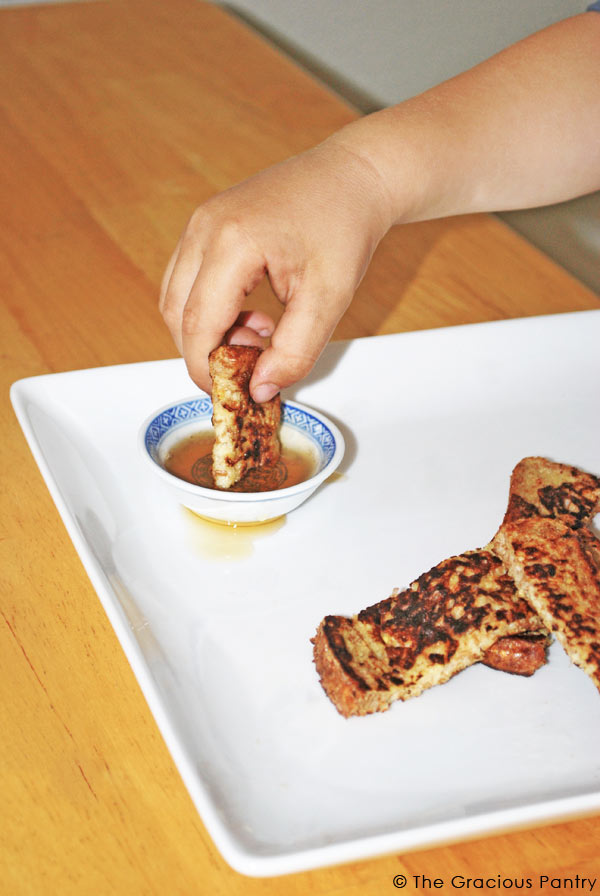 Clean Eating French Toast Strips
(Makes 2-4 slices)
Ingredients:
1 egg
1 cup milk, or soy milk, or almond milk
1 teaspoon vanilla extract
2-4 slices clean, whole grain bread
Directions:
Crack your egg into a large bowl.
Add milk and vanilla.
Mix well with a whisk.
This is the critical part. So read carefully. When you dip your bread into the mix, do it quickly. Drop it in, flip it over, and take it out again immediately. This (in my humble opinion) is the key to really great french toast. If you allow the bread to really soak up the liquid, you will have to cook it forever in order to avoid eating raw egg. And at that point, it doesn't taste very good any longer. You just want to coat the bread. Not soak it.
Using a non-stick pan and a very light coat of olive oil to cook the bread on both sides. Cook till golden brown.
When the toast has cooled slightly, cut it into strips (about 4 strips per slice), and serve with a bit of honey or maple syrup for dipping.