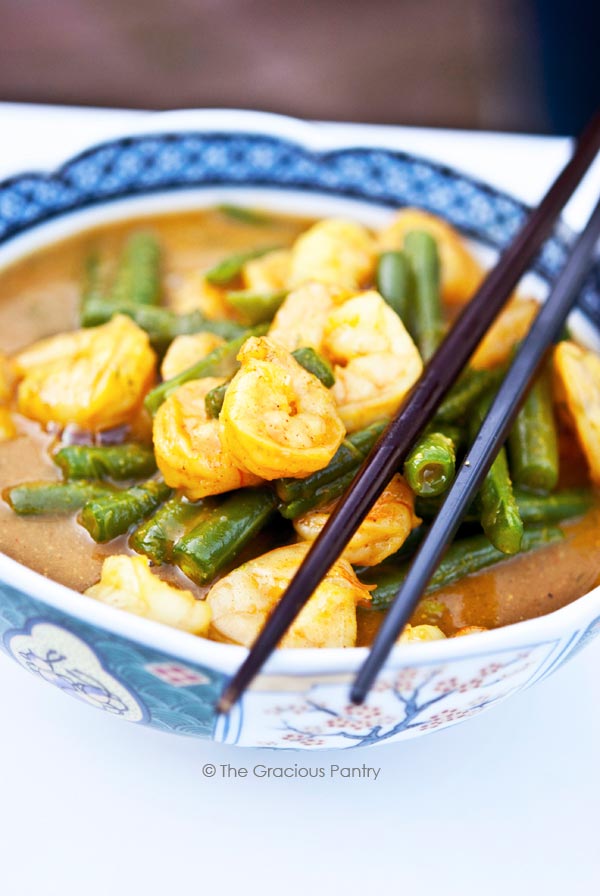 Growing up, I hated seafood. I didn't like the smell, the flavor or the texture. I also didn't like the idea that the stuff cooking in the pan was somehow related to the goldfish I had at the time. It just seemed wrong to eat my goldfishy's Mommy or Daddy. So fish was definitely off the menu for me.
I didn't learn to appreciate good seafood until I got into my twenties. Which is strange, because my Grandfather was a fisherman as was my Father. My Mother cooked fish all the time. But I would have none of it, regardless of what was said, threatened or promised.
Sadly, because I avoided it for so long, I never learned how to cook seafood properly. I just never picked up the knack for it, even after a solid decade of learning and teaching myself how to cook. In fact, if you click on the "Seafood" category here on my blog, you'll see it's my shortest category list on the entire blog. I've had a few successes which are posted, but not a lot where fish of any kind is concerned.
But then, one brave and adventurous evening, I ventured into the wonderful world of shrimp. To this day, it's the only seafood I can cook with any reasonable amount of success.
That's why this recipe came as such a surprise. It's honestly the best shrimp dish I've ever had. The curry and coconut milk meld together in a tantalizing broth that will calm and soothe you all the way down. And oh ya, then there's the yummy shrimp! In fact, I almost forgot I was eating green beans too!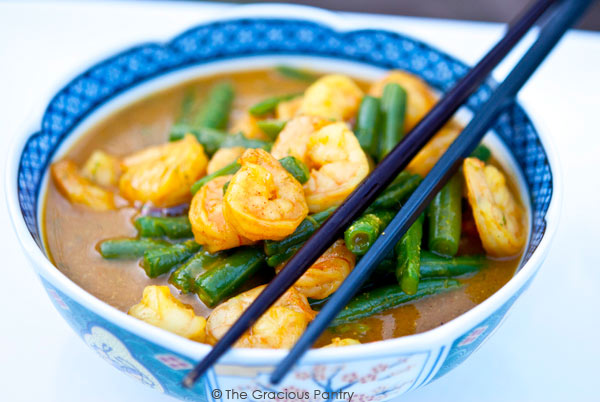 YOU MIGHT ALSO ENJOY:

Clean Eating Coconut Curry Shrimp
(Makes 6 servings)
Ingredients:
2 pounds large, frozen shrimp, tail off
1 (14 ounce) can light coconut milk
1 pound fresh green beans (not frozen)
3 green onions, diced
2 teaspoons garlic powder
2 teaspoons onion powder
1 teaspoon paprika
4 teaspoons curry powder
Juice of 1/2 a lemon
2 tablespoons cornstarch or tapioca starch (optional)
Directions:
Combine all ingredients in a large pot or pan, cover and bring to a boil.
Once you have a nice rolling boil, remove the lid and continue to cook over medium to medium-high heat.
It's done cooking when the shrimp are cooked through and the green beans are cooked to your liking.
Wonderful served over brown rice.