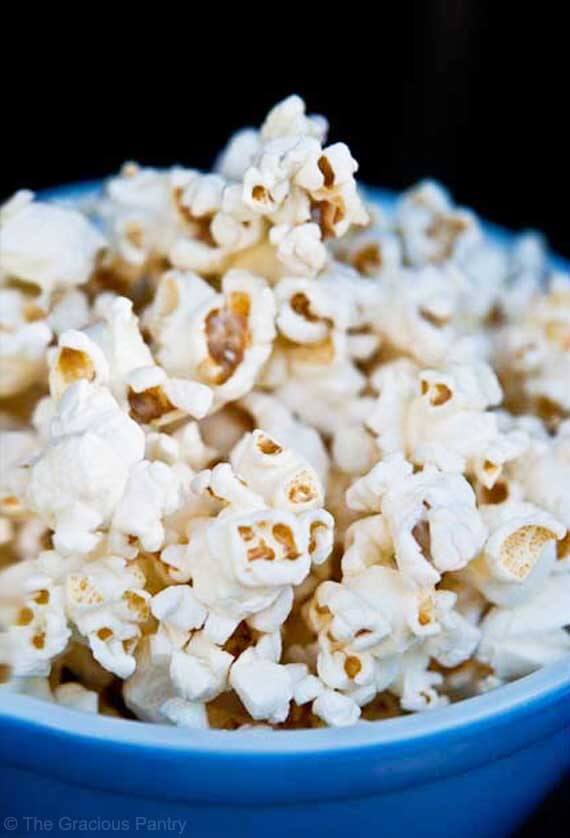 This is definitely a Clean Eating Kids recipe.
But the thing I've found, is that most kid-friendly recipes are often loved by adults as well. So while I've filed this under the "Clean Eating Kids" category, I'm sure most of you will enjoy this easy and tasty snack.
I actually got the idea for this when I was shopping at Whole Foods. There was a lady there who was selling Coconut Oil and she suggested putting it on popcorn.
At first, the idea didn't sit to well with me. But then movie-night came, and popcorn was a necessity. Since she had talked me into buying the coconut oil, I figured, what the heck! So I warmed a little oil and poured it over the popcorn.
Well, I can tell you that, in this household at least, we will never again eat popcorn any other way again. It's delicious!
And in case you're wondering, Coconut Oil is said to be extremely good for you for the following reasons:
Healthier hair
Healthier skin
Stress relief stress
Helps maintain cholesterol
Aids in weight loss
Supports and strengthens the immune system
Aids in digestion
Relieves certain kidney problems
Fights heart diseases
Fights high blood pressure
Helps with problems that arise from diabetes,

HIV and cancer

Helps bone strength including teeth
These benefits of coconut oil can be attributed to the presence of lauric acid, capric acid and caprylic acid, and its properties such as antimicrobial, antioxidant, antifungal, antibacterial, soothing, etc.
YOU MIGHT ALSO ENJOY:

Clean Eating Coconut Popcorn
Ingredients:
2 cups popped popcorn (organic is best)
2 teaspoons coconut oil – warmed